MAMAMOO's Moonbyul Attempts To Rescue Suicidal Fan
MAMAMOO's Moonbyul personally left a message for a fan who wanted to stop living.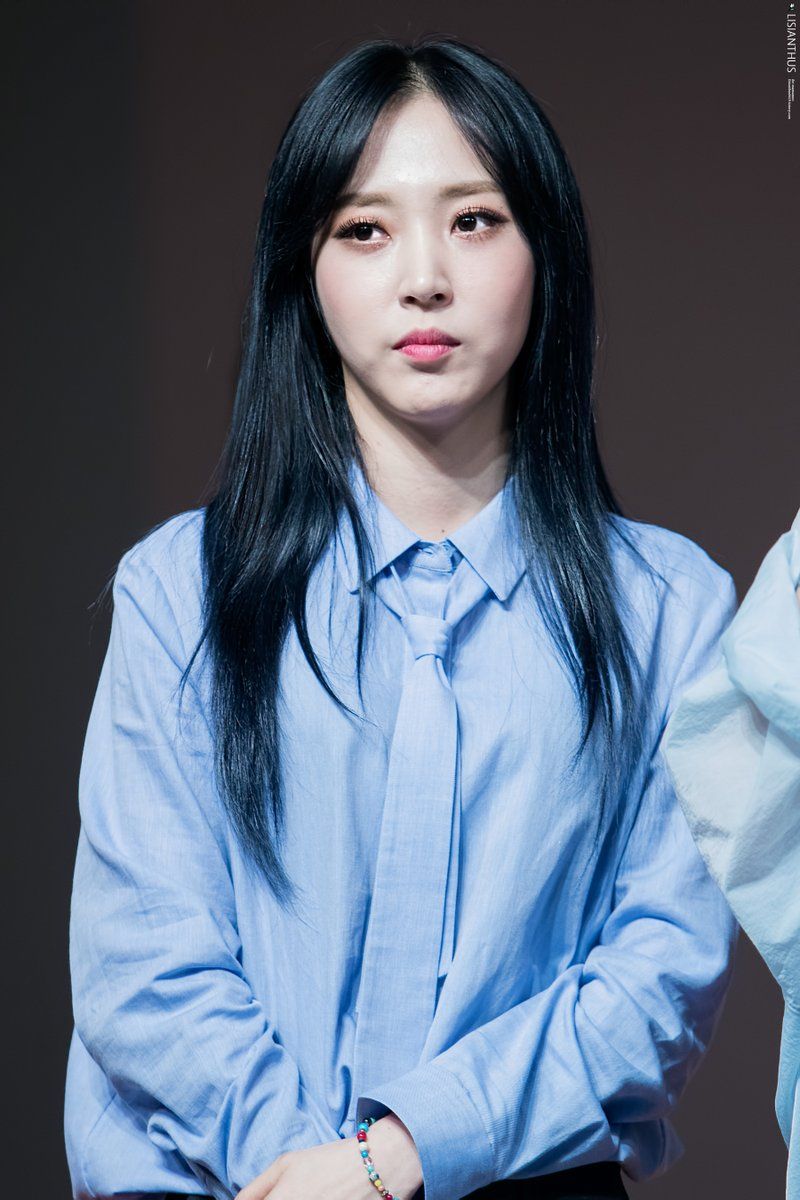 The fan left a message in MAMAMOO's official fan cafe, talking about how she was going through a rough time and was losing the will to live.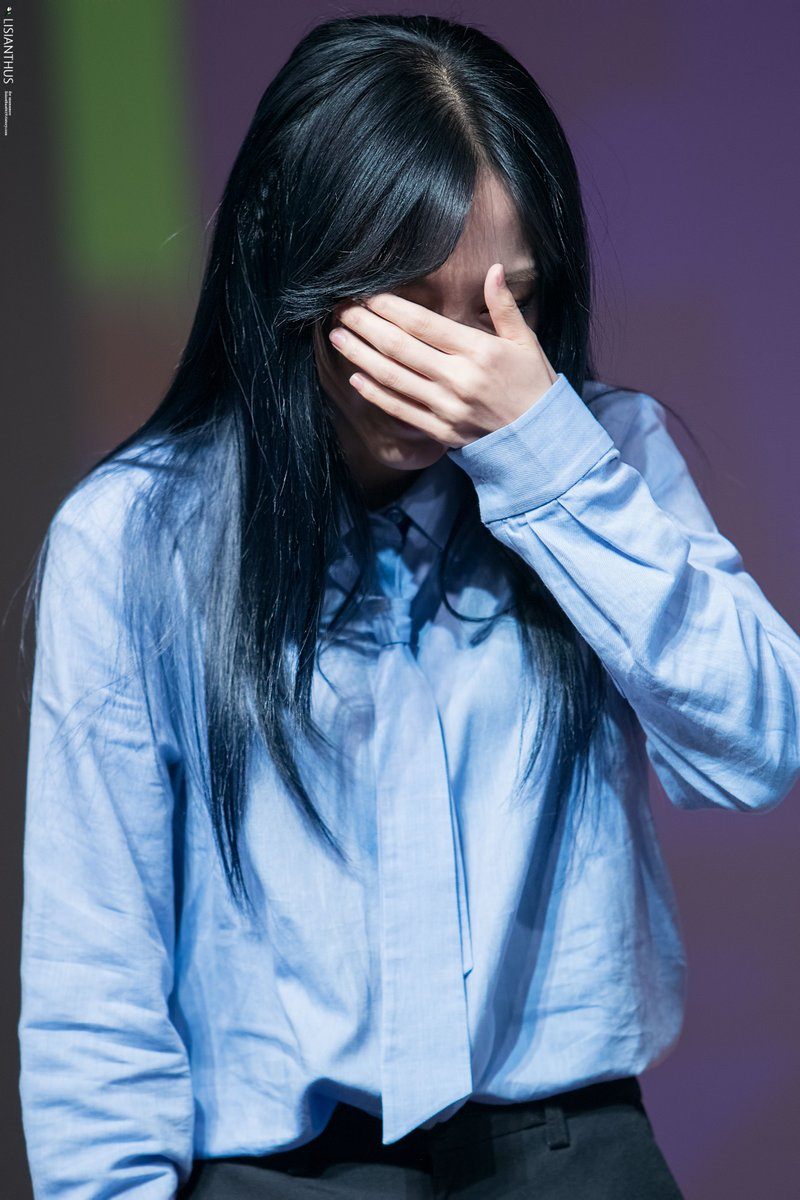 Moonbyul left a personal letter in the comment section right below the fan's post.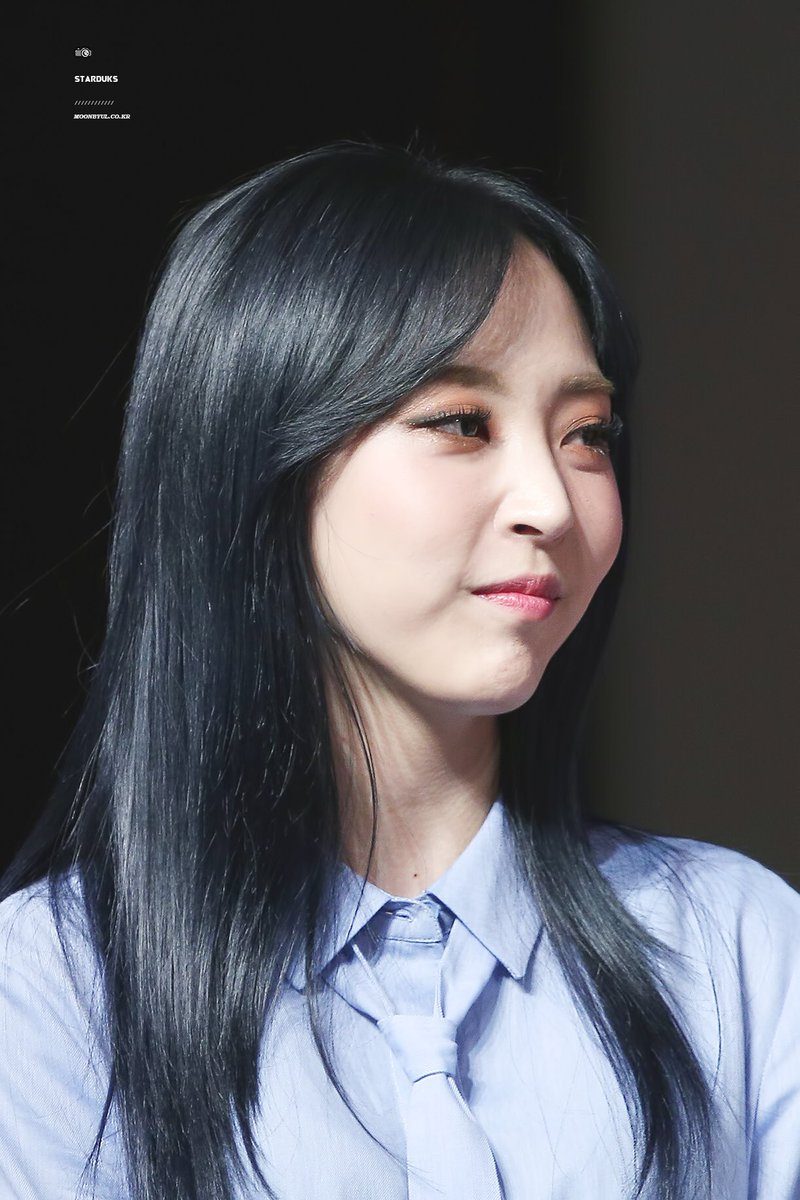 She wanted her fan to remember how important she is to the others around her.
"When you were born, everyone was smiling and happy. That's how important you are, and how much you can bring happiness to others.

If you disappear, everyone would live in sadness."

— Moonbyul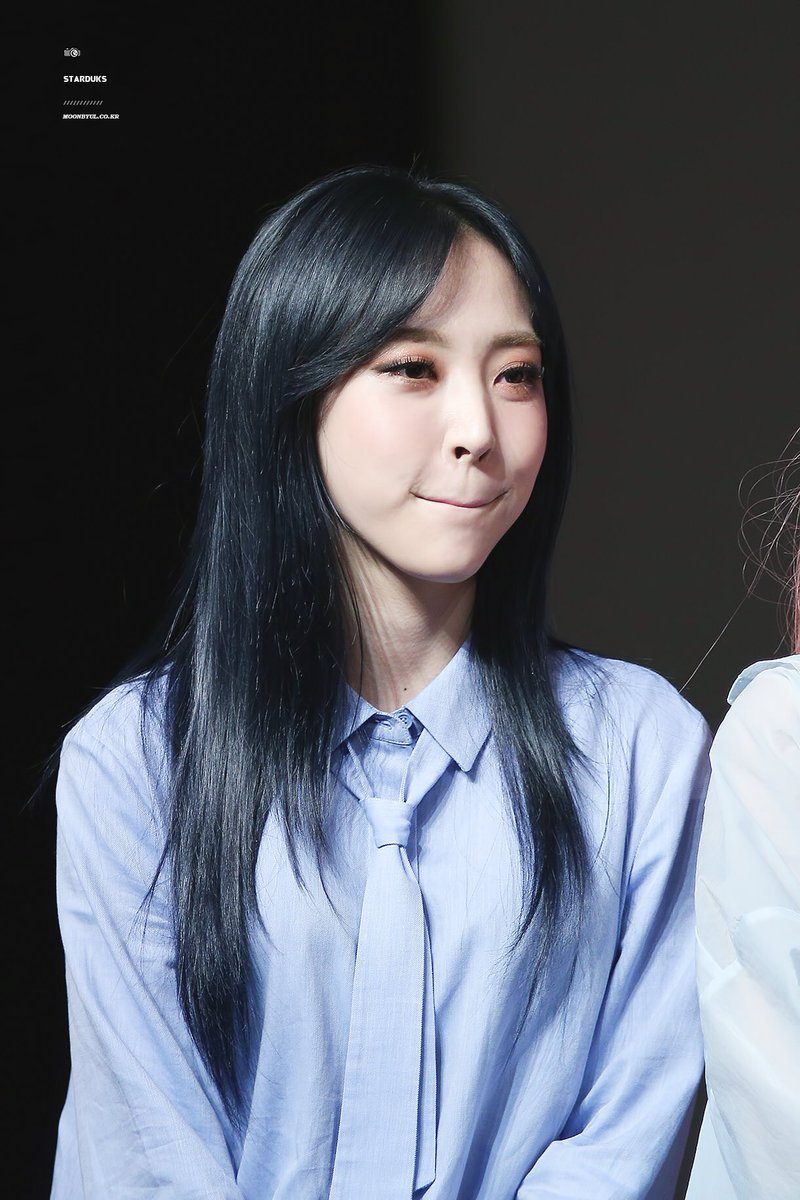 She wanted the fan to strive for happiness not just for her loved ones, but most importantly for herself too.
"And since you're a great person, you're going to be able to live a great life. It may be hard sometimes and sad sometimes,

But a greater joy is attainable because of the sadness. So let's have strength!!"

— Moonbyul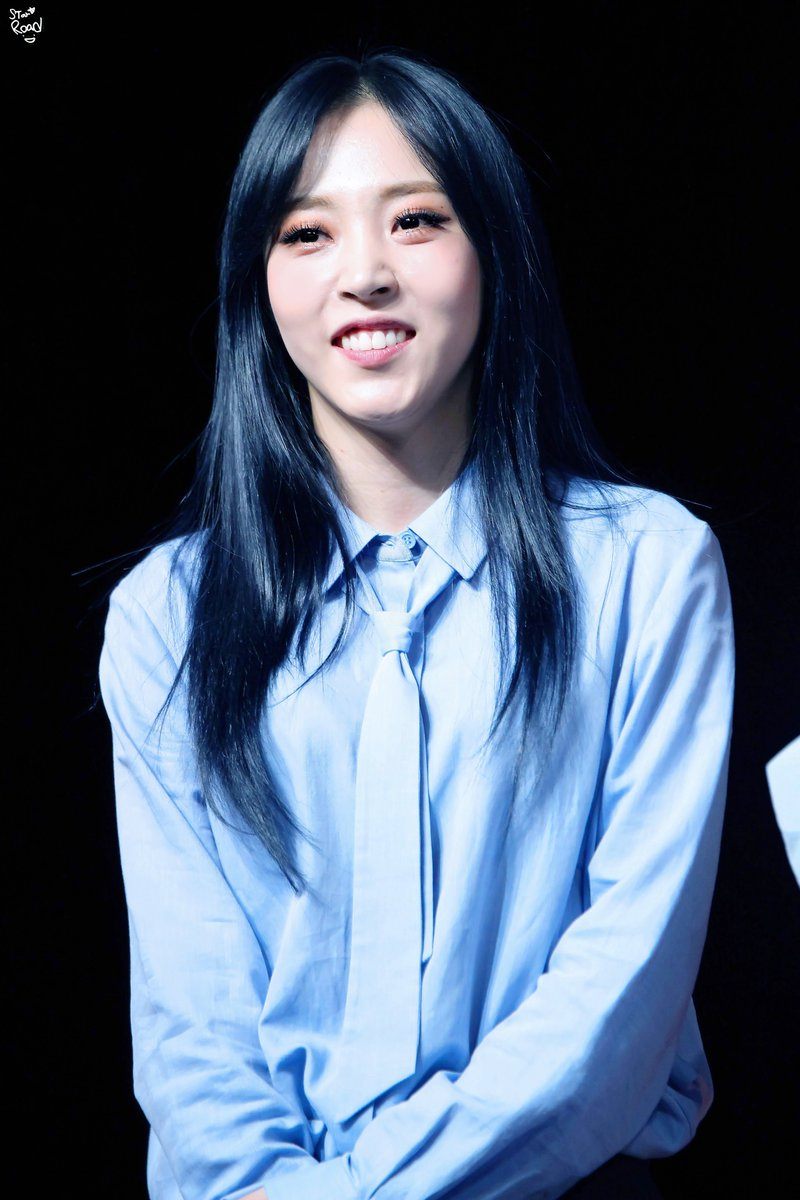 Fans were touched by Moonbyul's words of strength to her devoted fan.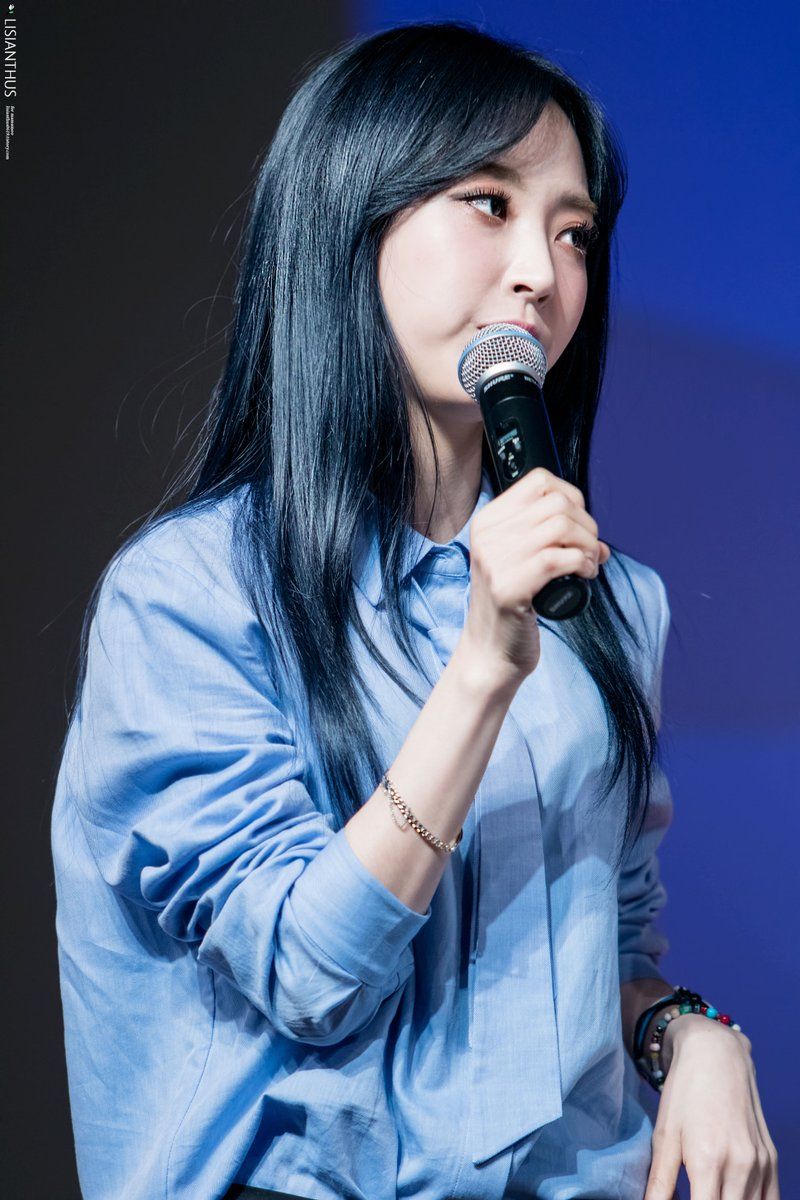 She's always been known for being the caring sister her fans needed in times of trouble.
And her recent message once again proved just how much she cares for them!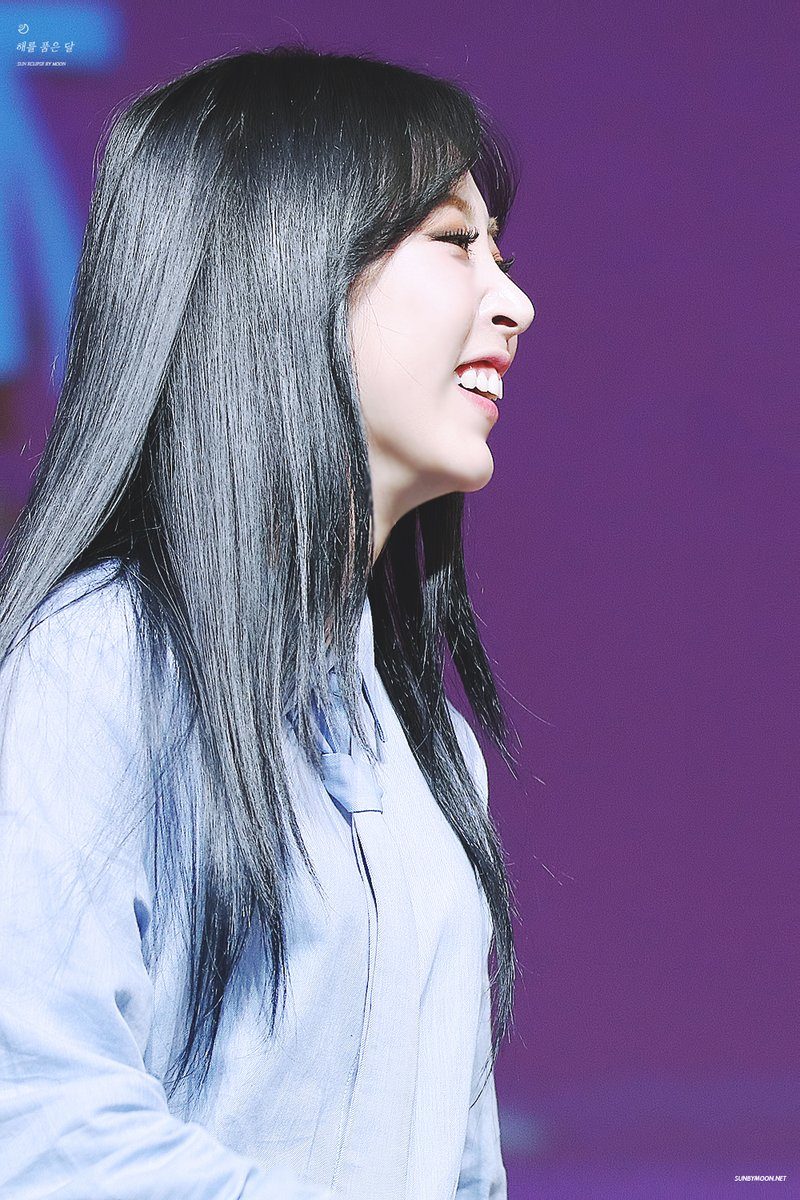 Check out Moonbyul's complete message below!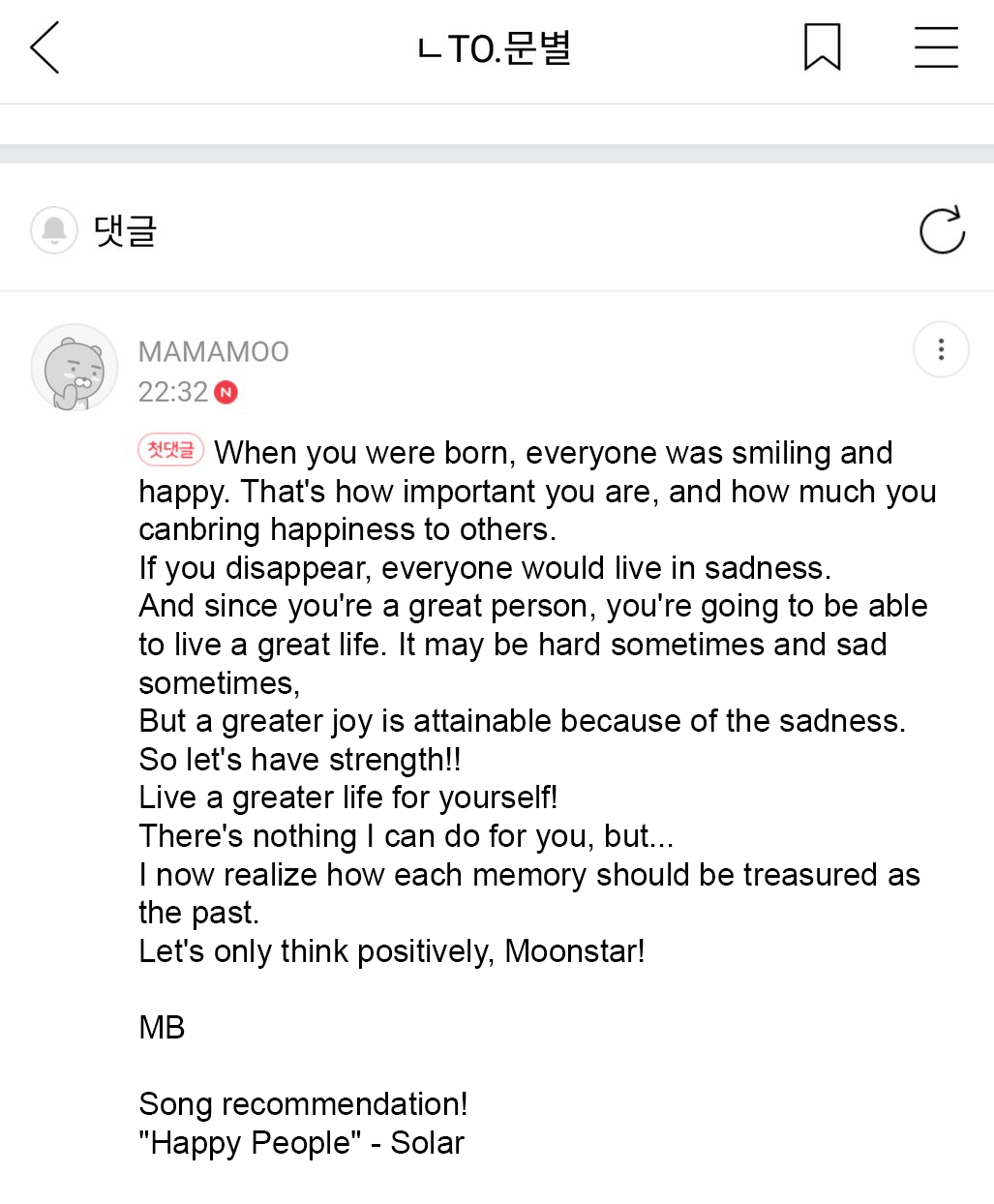 Source: @tgcnim
Share This Post