Meet An Si Yoon, South Korea's 5 Year-Old Female Hercules
SBS's Einstein, a program that introduces extraordinary children and their incredible talents, has found the strongest 5-year-old girl in South Korea, and nicknamed her "Little Jang Mi Ran" (South Korean Olympic weight lifter).
An Si Yoon is a 5-year-old girl in South Korea who earned the nickname "Little Jang Mi Ran" for her incredible strength. She appeared in SBS's Einstein and revealed she could beat the boys in 4th grade, and had once even made a 4th-grade boy cry.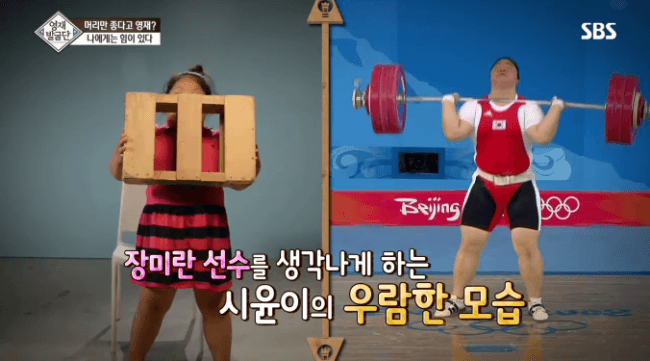 The secret behind her strength lay in her passion for weight lifting. At the age of 3, An Si Yoon was announced to have weaker auditory nerves than other children, and therefore was bullied by other children from a very young age due to the fact that she pronounced her words differently. She also wore a hearing aid, which was rare among young children in South Korea.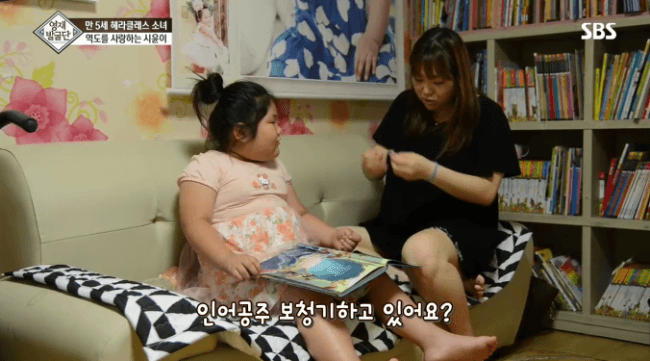 Her father wanted to help her feel more accepted and confident in herself, so he supported anything that Si Yoon was good at. One of these things happened to be lifting heavy things, and eating food.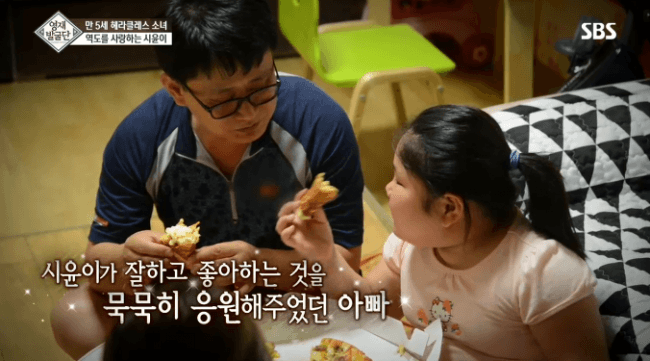 With her father's support, Si Yoon gained confidence, and according to a strength evaluation, results showed that she was 3 to 4 times stronger than other children her age. Soon, she was able to deadlift 30 kilograms, a weight no other 5-year-old was able to lift. When she showed the faculty of Seonghwan Middle School, a prestigious school in Cheonan well-known for their weight-lighting program, the teachers were shocked and applauded her for her unbelievable strength.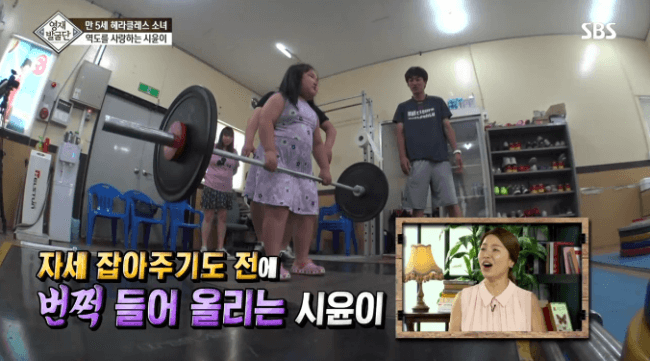 They advised Si Yoon's parents that she was too young to be accepted in to Seonghwan Middle School, but they also stated that she would have great potential to become the next weight lifting star if she starts training at 4th or 5th grade.
Check out Si Yoon in action down below:
We'll be rooting for you, An Si Yoon!
Source: Dispatch
Share This Post