MONSTA X Wonho Has Been Working Out And No One Can Handle It
When MONSTA X's Wonho posted a recent selfie of his gains at the gym recently, everyone lost it.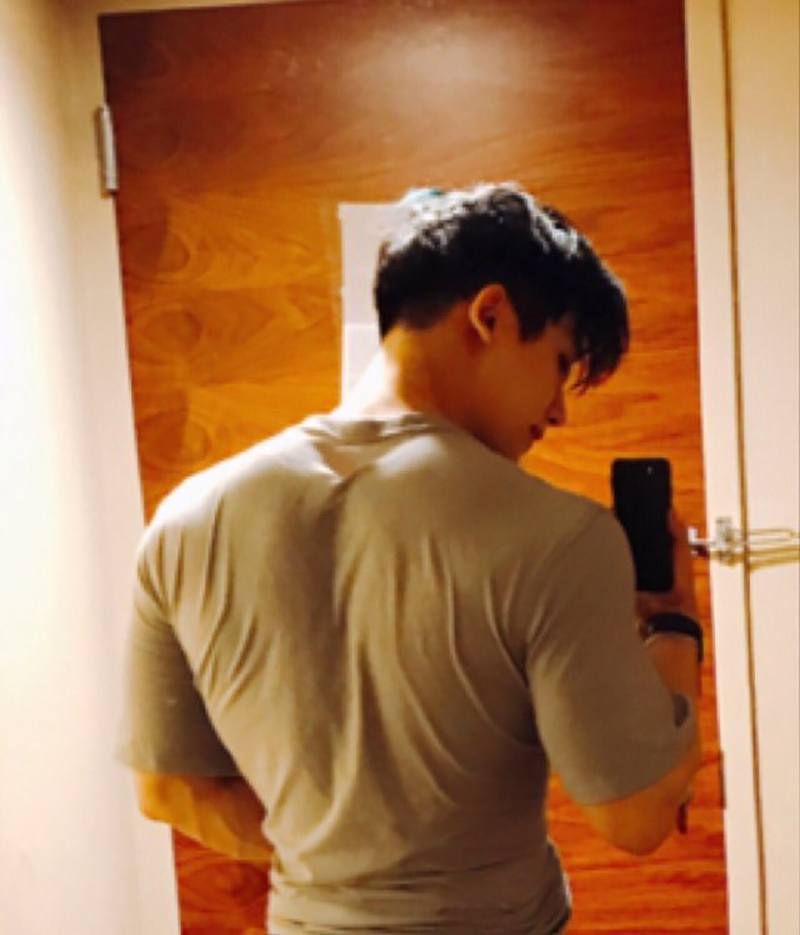 He even captioned the gorgeous new shot with a comment that left Monbebe's and soon-to-be fans alike shaking in their boots.
"I took this after working out…
Oh, I'm going to try to film a music video too!

I'll show it to you guys someday, so look forward to it!"

– MONSTA X Wonho
Wonho has always been known for his truly inspiring build, as it's something he gives a lot of effort to maintain.
Wonho: I'm not a baby anymore, right?


Shownu: You're going to spread your wings soon right?


Wonho: Yeah, Shownu (Shownu's nickname "hyonu" from his full name) the angel.
Now, he's totally inspiring everyone else!
I keep looking at Wonho's back pic.twitter.com/lMwM3XBCSe

— . (@JoriBunni) July 14, 2017
This person is seriously considering uping their gym game because of Wonho.
monsta x and especially wonho motivated me to go to the gym again i love legends

— maisie (@svtloey) July 15, 2017
The results of his efforts seem to be paying off.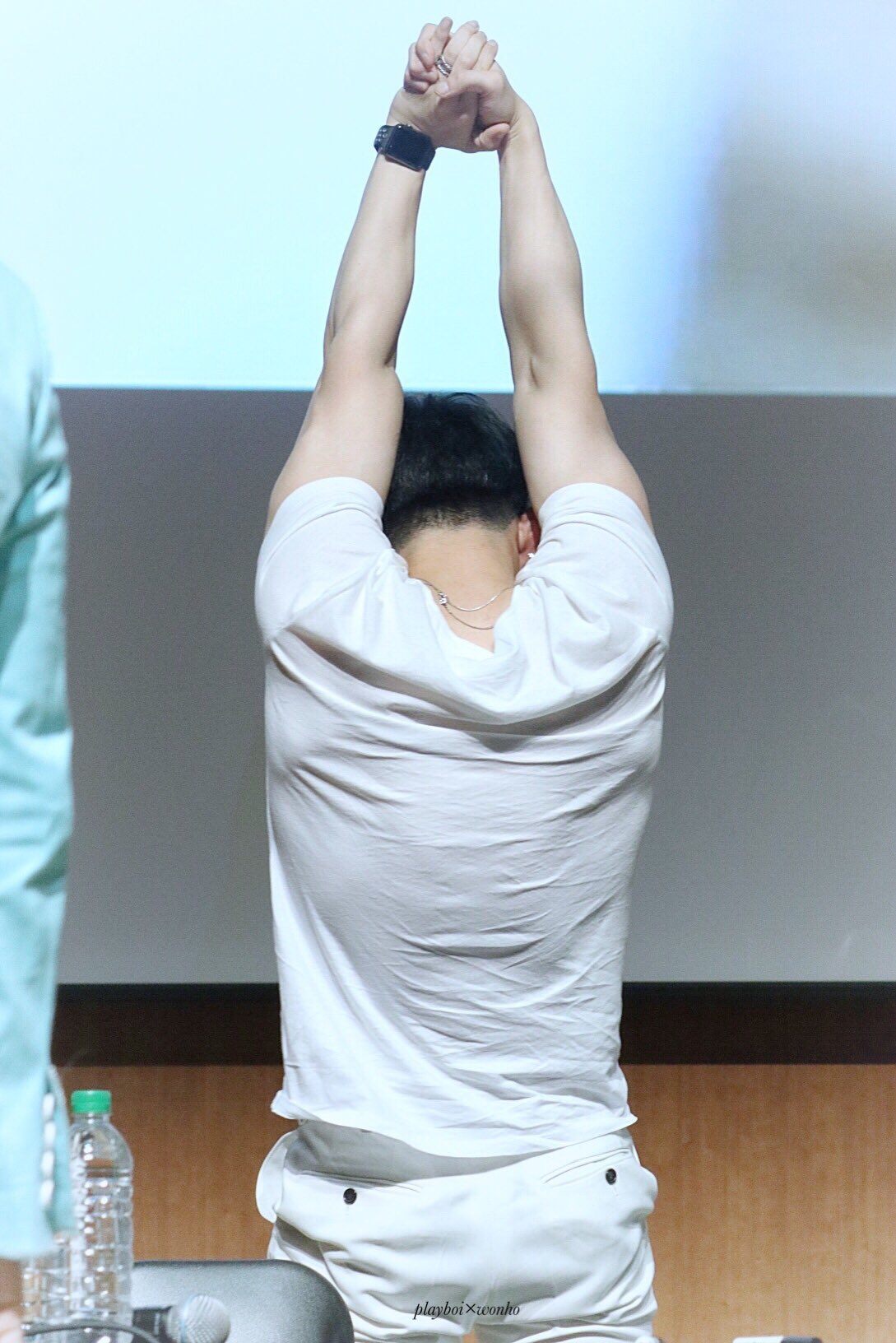 Wonho's overall build is looking better and better every day.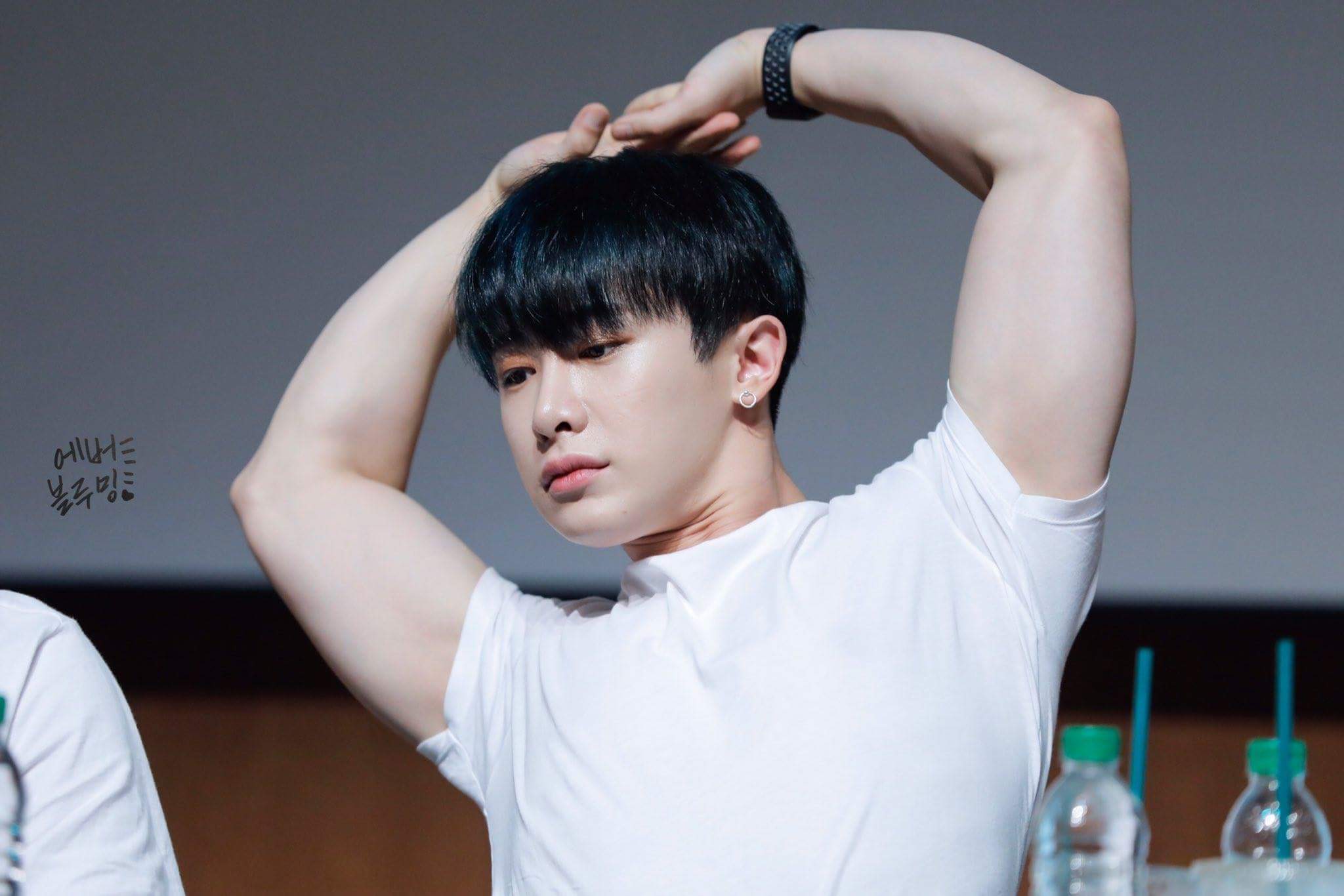 He's really achieving everything he's set out to achieve…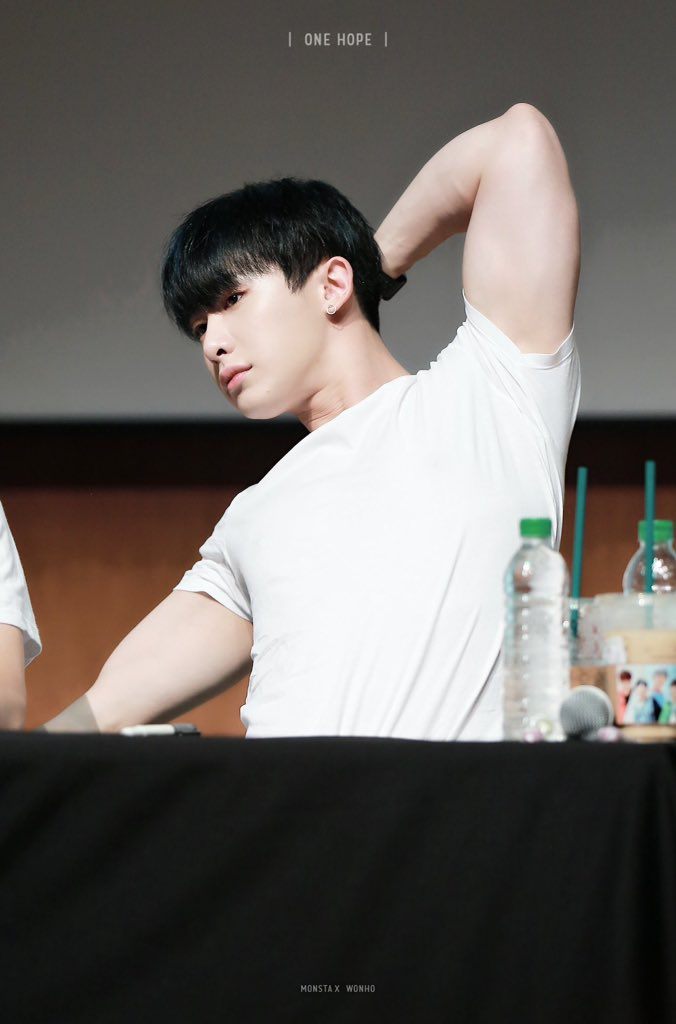 Abs, arms, and legs alike.
Share This Post