Nam Taehyun's Instagram Just Became Mysteriously Empty
It looks like former WINNER member, Nam Taehyun, may have done some early spring cleaning on his Instagram this winter.
On December 11th, fans were shocked to find Nam Taehyun's Instagram page bare of  everything, except a single post of the artist himself.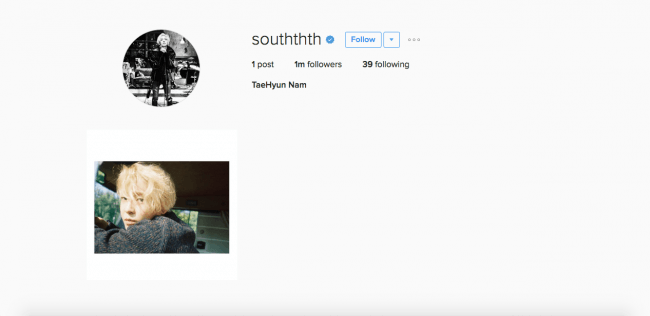 Though no explanation has been given as to why he chose to delete all of his posts off Instagram, there is some speculation that it may pertain to his current situation with YG Entertainment and WINNER.
This is not the first time Taehyun has cleaned out his Instagram. Earlier this year, after rumors of him dating surfaced online, Taehyun went on a cleaning spree and deleted lots of his Instagram posts regarding his personal 'preferences'.
It's a sad to see all the memories he had on his Instagram disappear, but maybe a clean slate is what he needs right now.
Share This Post