Never Forget Us: I.O.I's Tearful Goodbye Concerts Leave No Dry Eyes
I.O.I performed as a group for the last time and said their final goodbyes to their countless fans on stage at their last concert.
I.O.I held a string of consecutive concerts from January 20 – 22, titled Time Slip – I.O.I. For those unfamiliar with the concept, a time slip is a fictional phenomenon that involves characters unexpectedly traveling through time. The name was apt for the girls' last concerts as, to all the fans and I.O.I's members as well, it might seem to everyone that I.O.I is leaving the scene as abruptly as they appeared.
I.O.I quickly rose to the upper echelons of stardom, winning the title of 2016's best female act (among other things), and between their immediate success and their comparatively short run, it's only natural to feel that their goodbye stage came abruptly.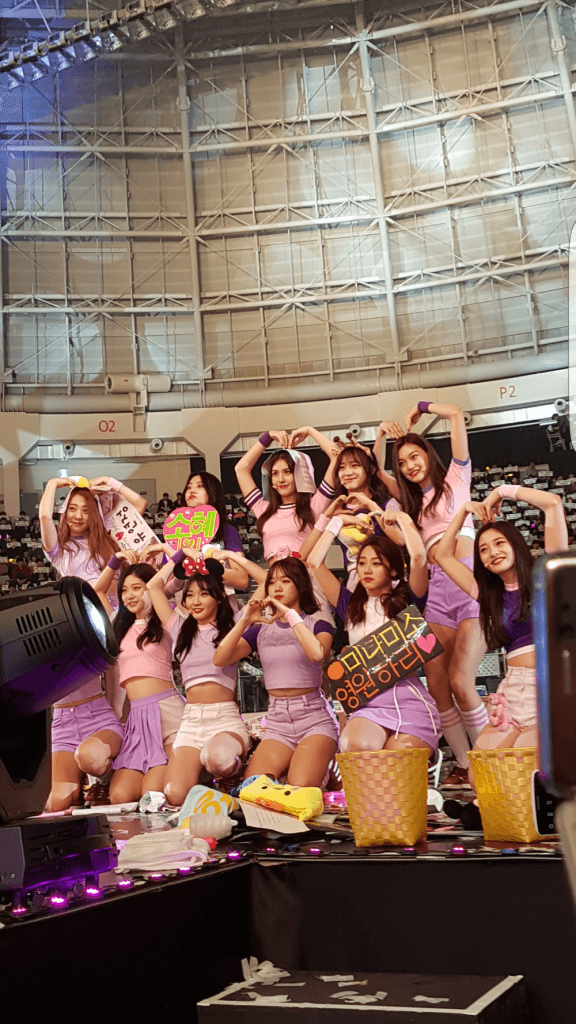 Before leaving the stage for good, I.O.I made one last request of its fans: "Never forget us."
I.O.I, as a group, might be finished, but the individual members will be continuing their work with their respective groups and companies.
Most importantly, the members' friendships will continue regardless of the name I.O.I being gone.
Check out some videos of their last performances below:
https://www.youtube.com/watch?v=2hg4IqBpzmI
https://www.youtube.com/watch?v=Rd5uLUuRbgM
Source: Dispatch
Share This Post