This Non-Celebrity Is So Good Looking He Shines Even Among The SM Visuals
A picture taken at a SM party went viral among netizens. Not because of the SM's top idols, but because of an interior designer, Kim Chung Jae.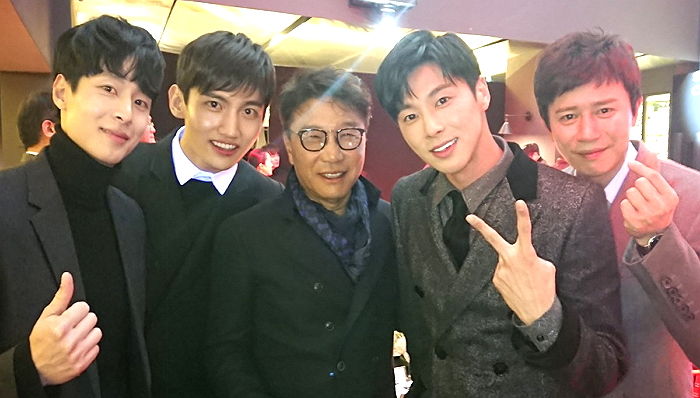 SM uploaded the photo from their gala charity ball that they co-hosted with UNICEF.
And Kim Chung Jae was in attendance among the fashionably dressed stars of SM Entertainment!
Even standing next to TVXQ's Yunho, Changmin and Kim Min Jong, Kim Chung Jae's visual shined brightly like a star.
Netizens are amused by how a non-celebrity managed to outshine the top SM visuals!
Kim Chung Jae was first introduced to the public as Kian84's friend on MBC I Live Alone, which he then immediately became a star for his idol-tier visuals.
Meet the interior designer who is now a famous celebrity because of his idol-like looks
It was revealed that Kim Chung Jae recently signed an exclusive contract under a label called Speeker.
"Kim Chung Jae is expected to expand his career and promote in diverse entertainment fields."

— Speeker
https://gfycat.com/FalseCourteousEeve
Fans are looking forward to seeing him more on TV, alongside the industry's hottest visuals!
Source: TheQoo
Share This Post