Oh My Girl's YooA Breaks Down In Tears Talking About Malicious Rumors
Oh My Girl's YooA could not hold back her emotions while talking about her difficult times at the beginning of her career.
The first episode of Idol Drama Operation Team recently aired and the girl group members were seen acting out a scene they chose as part of their audition. YooA chose to act out the scene from My Love From Another Star where Cheon Song Yi is having a difficult time after seeing negative comments about herself.
After she acted out this scene, YooA was asked whether or not she had received negative comments before and she responded yes.
"When I debuted, I was curious about the public's reaction towards me. There were a lot of bad comments and also bad rumors. There was a rumor that I was a mythomaniac (compulsive liar).

I was also cursed at a lot for my appearance, that hurt my parents the most."

— YooA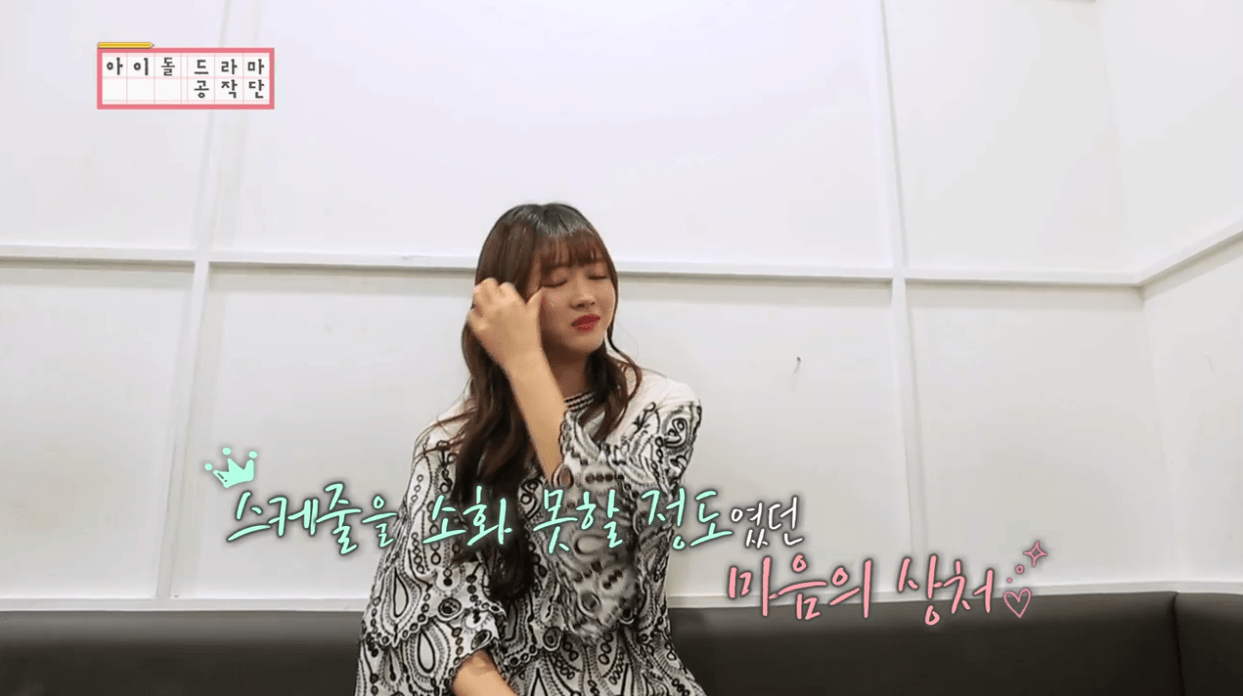 YooA also talked about how all of the rumors about her affected her everyday schedule.
"There were schedules I had to go to but I was so sad [from the rumors] that it was hard to go through with them. I wondered how I would live as a celebrity in the future, I was really scared.

I didn't want to cry in front of my members so I would go to my room and cry under my blankets. I was really upset because I was young back then."

— YooA
Watch the first episode of Idol Drama Operation Team below.
Source: News1
Share This Post