Old Man in Typhoon goes viral and internet photoshop battle ensues
An old man, being dubbed the "Starbucks Uncle", has proven that nothing can break the bond between and man and his coffee!
The "Starbucks Uncle" was captured in a photo that quickly spread online, which shows him reading a newspaper.
What's the big deal? The floors are flooding in and there's a seriously dangerous Typhoon raging outside! When this photo was taken, Hong Kong was facing Typhoon Haima with severe weather conditions.
The photo immediately became an overnight sensation after being posted to Facebook. Of course, the Internet couldn't leave this photo alone and a fierce photoshop editing battle ensued!
Check out the hilarious photos below from all the different edits!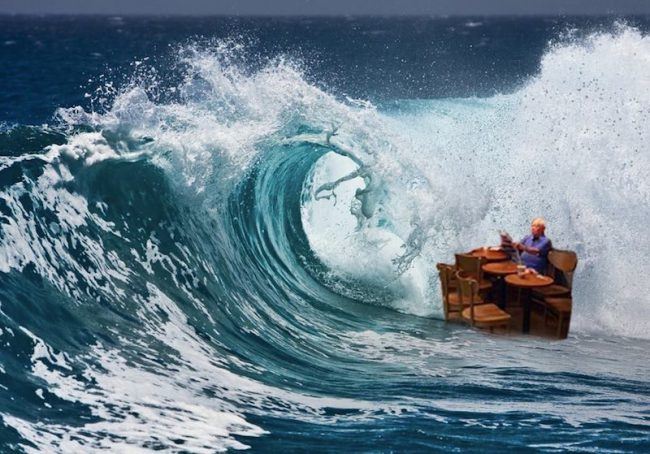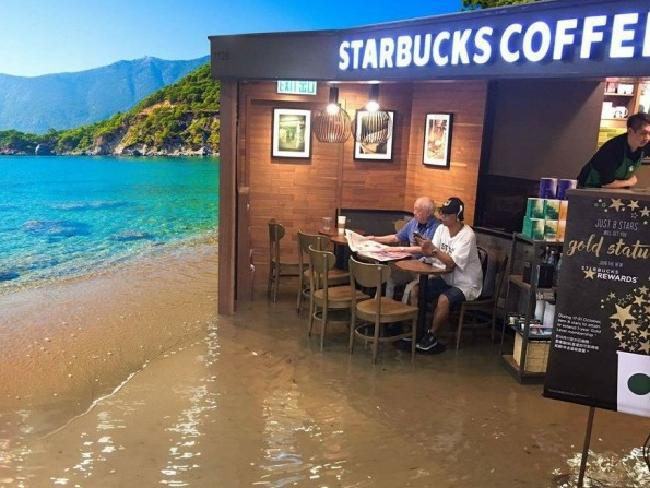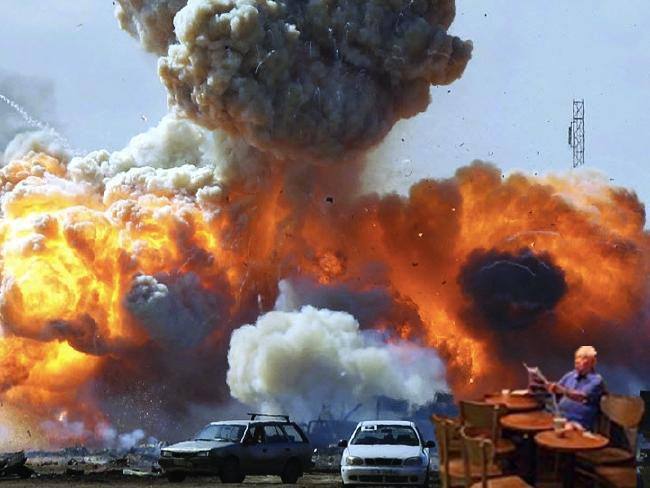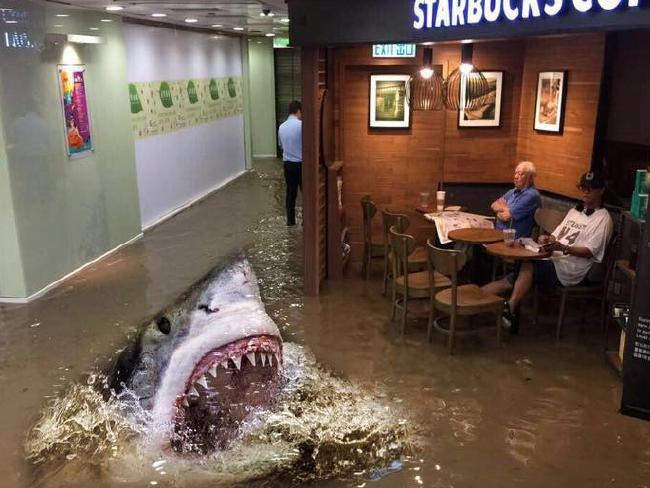 "Starbucks Uncle" isn't the first nickname to be attached to elderly people photographed in severe weather conditions! Taiwan's "Pork Bun Lady" was captured during Typhoon Meigi, with a pork bun in one hand and a broken umbrella in another.
Check out the hilarious photo below!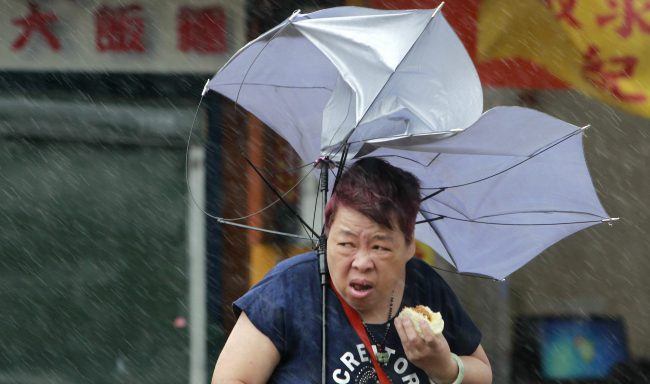 Which meme of the "Starbucks Uncle" did you find the funniest?
Share This Post