"Om Telolet Om" has been taking over idols' SNS accounts
If you look across your favorite idols' SNS accounts, you may have come across this viral meme that has baffled fans and celebrities alike.
On December 21st, the personal accounts of Korean celebrities were spammed with the phrase, "Om Telolet Om." On Instagram, BIGBANG's G-Dragon, Suzy, Girls' Generation's Yoona, and Taeyeon were prime examples of the phrase being flooded in the comments' section of their posts.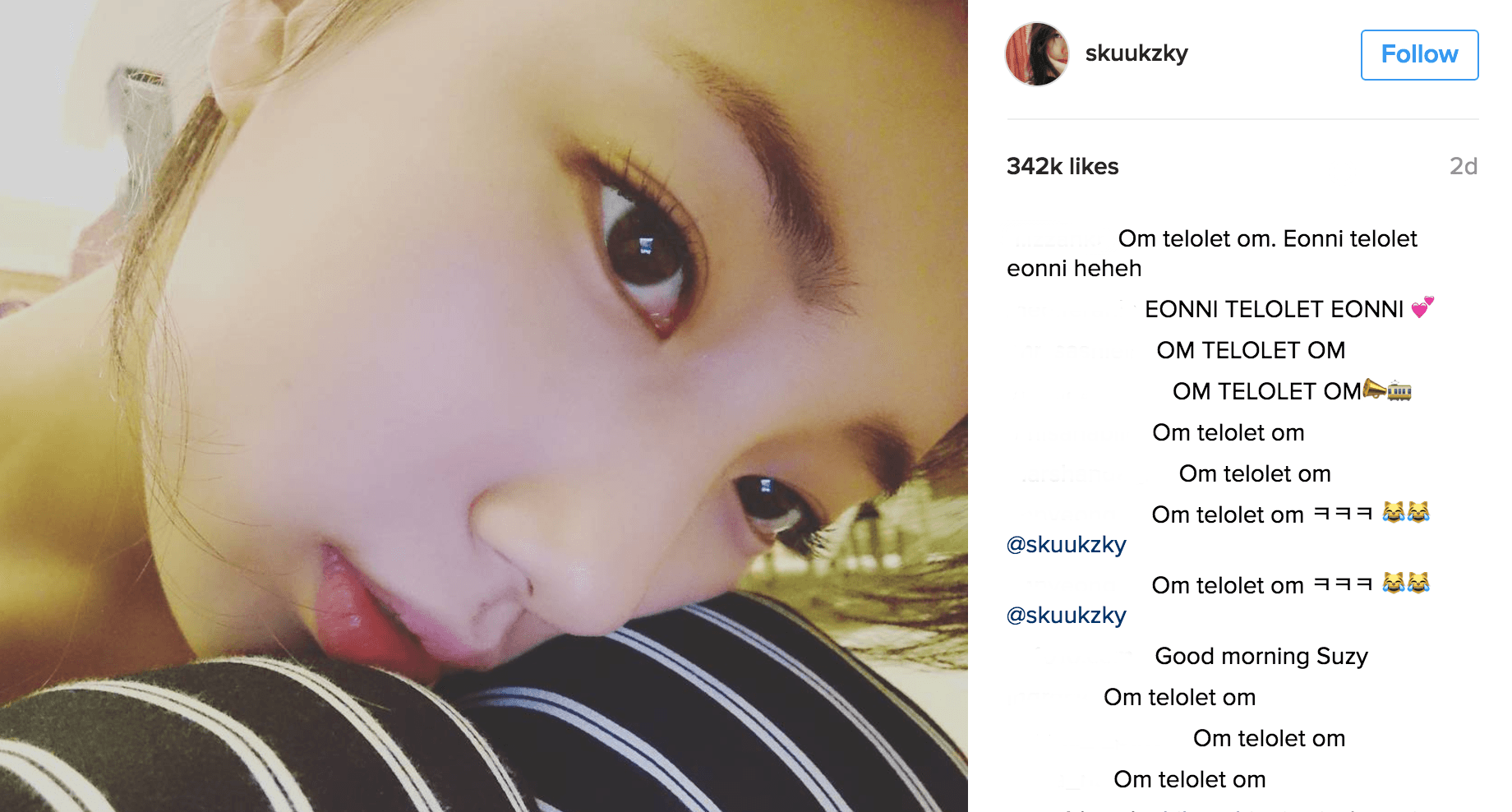 GOT7's Bambam, who was also a victim by the sudden influx of comments on his own Instagram, went to Twitter to find out. One of his fans posted an explanation that detailed the viral term that originated from Indonesia.
Can someone tell me
What is "OM TELOLET OM" mean?

— BamBam (@BamBam1A) December 21, 2016
What does "Om Telolet Om" mean?
"Telolet" is basically a sound of the customized horn made by public buses in Indonesia. Kids from Java (A city in Indonesia) were fascinated by the sound and tend to call the bus drivers to honk for them. "Om" is the term used by Indonesians for an adult male.

So, "Om Telolet Om" mainly means "Sir, Honk the bus, sir."
No one can point out how the sudden trend came out on social media. However, a post on Billboard explained how many international dance music producers and DJs were also confused about the phrase a few days ago. When asked why all the DJs were tweeting about it, Billboard explained, "Because Indonesian kids appear to be spamming DJs' social media accounts, repeatedly posting the phrase in their comment sections and tweeting it at them directly. They seem positively enthralled that what had been a regional inside joke has now gone viral internationally."
It seems like the phrase has come into the K-pop world too! The Twitter and Instagram accounts of these celebrities already received an influx of comments with the phrase on their respective pages.


Source: Billboard
Share This Post