Park Bo Gum Gives Sick Children The Best Christmas Gift Ever With A Surprise Visit
Through photos uploaded on SNS on December 23rd, it was revealed that actor, Park Bogum, made a surprise visit to the Samsung Seoul Hospital.
Park Bogum had a great time taking pictures with the sick children and signing autographs.
A nurse who works at the hospital uploaded a picture of Park Bogum with the caption "When he came to the ward to give pizza to the pediatric patients, it seriously felt like a festival was going on. Thank you Director. (Director, did you arrange this?)
Park Bogum's kind heart doesn't stop here. In the past, he wore a t-shirt to support the comfort women of the Japanese military on KBS' 1 Night 2 Days, . His fan cafe has also sponsored medical procedures under the name "Hope of Light" for children in developing countries who need cataract surgery.
Recently, Park Bogum has been confirmed to reunite with two of his previous co-stars in Red Velvet Irene and Girl's Day Hyeri at the 2016 KBS Entertainment Awards, which air tonight at 9:15 pm KST.
https://www.instagram.com/p/BOWoYxjhI7X/?taken-by=twinklehsy
#Park Bogum #Is he human or a doll #A piece of a sculpture? #So handsome Look at his eyes in this picture my friend sent me of Park Bogum in Samsung Seoul Hospital today… They're shining so brightly.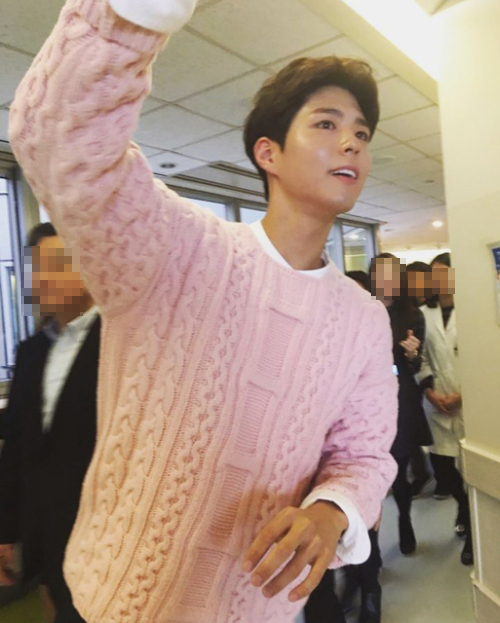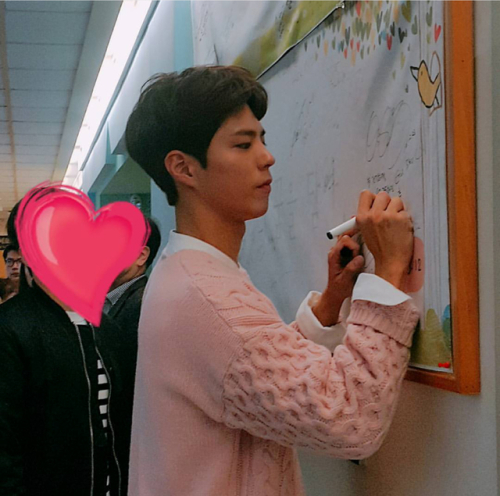 Source: Sports World
Share This Post