Park Bo Gum's True Personality Revealed During "Infinite Challenge"
When the members of Infinite Challenge forgot Jung Joon Ha's birthday, Park Bo Gum revealed his true personality by bringing him a cake and singing "Happy Birthday."
Park Bo Gum recently starred in Infinite Challenge and proved that he was indeed one of the sweetest and most caring celebrities in the industry.
Due to the prolonged recording time of the show, the members of the show didn't have the time or freedom to prepare something for Jung Joon Ha on his birthday. However, while the team was enjoying a business dinner, Park Bo Gum surprised them by bringing in a cake and singing "Happy Birthday" as he entered the restaurant.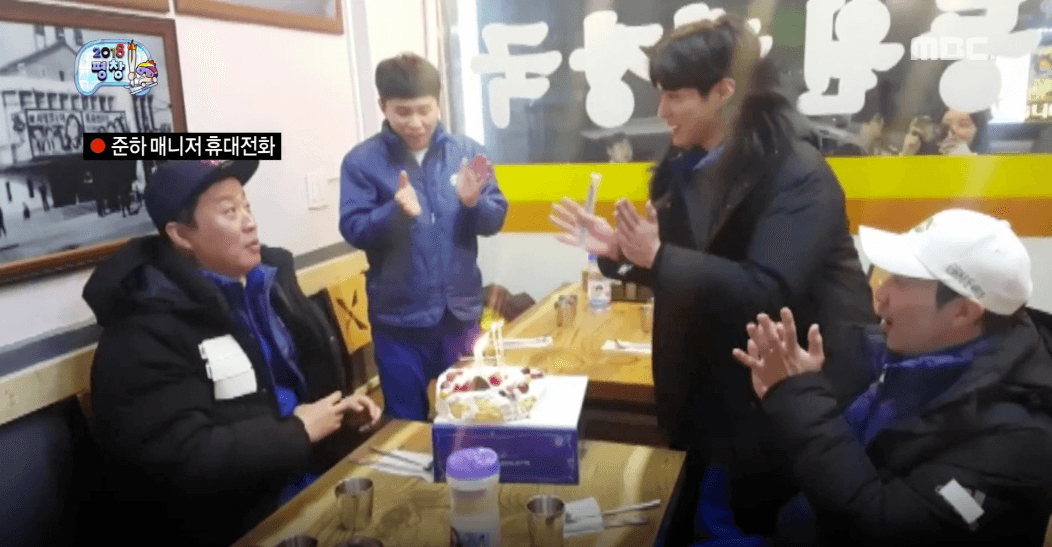 Jung Joon Ha was incredibly moved by Park Bo Gum's thoughtful gesture and praised him for being such a warm-hearted friend.
Watch the segment below!
Share This Post