Park Ji Heon Under Fire For Inappropriate Comments He Made About His Family
V.O.S Park Ji Heon's Instagram account is facing criticism for the language he used to describe his family.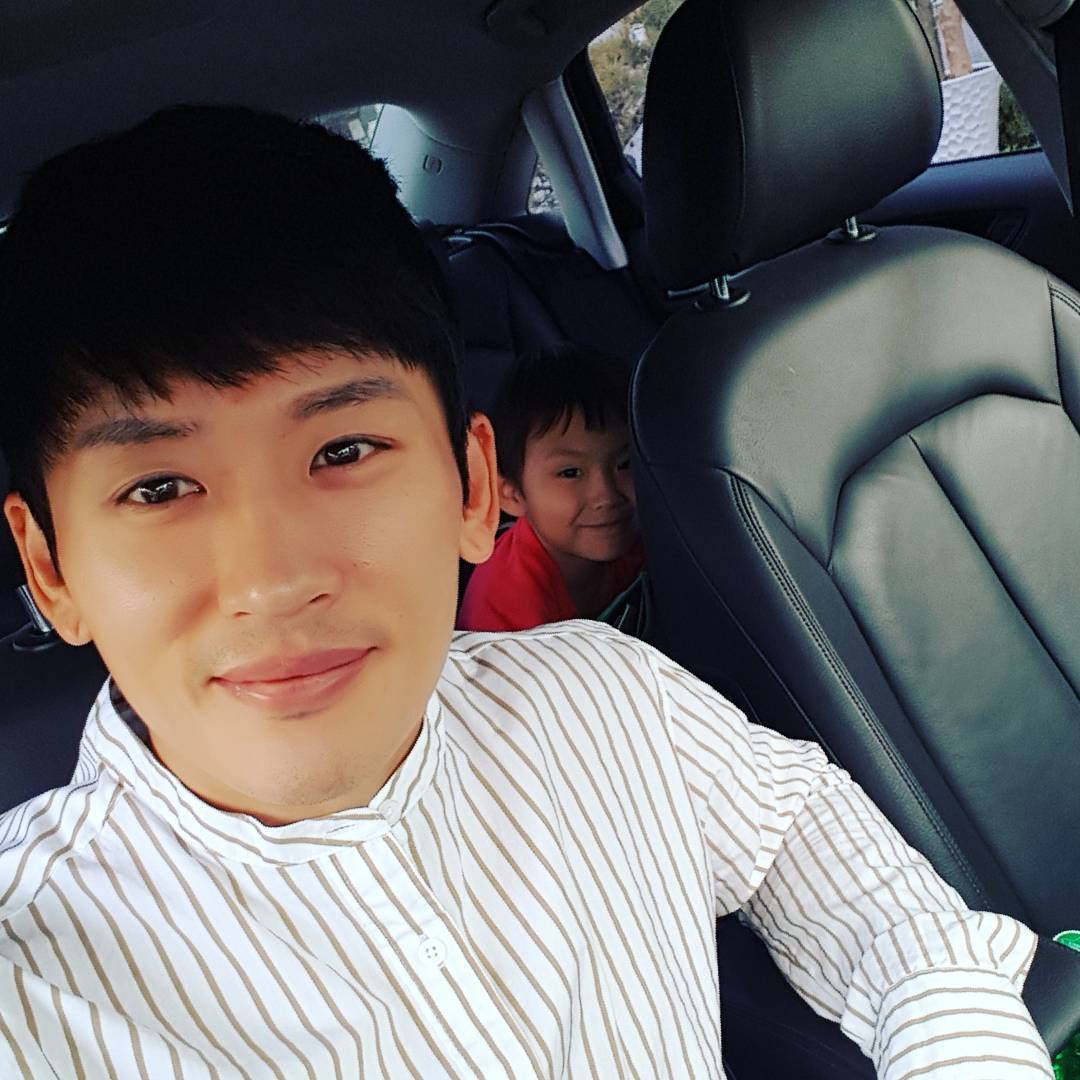 Park Ji Heon often described photos of his wife and 5 children with harsh or inappropriate words.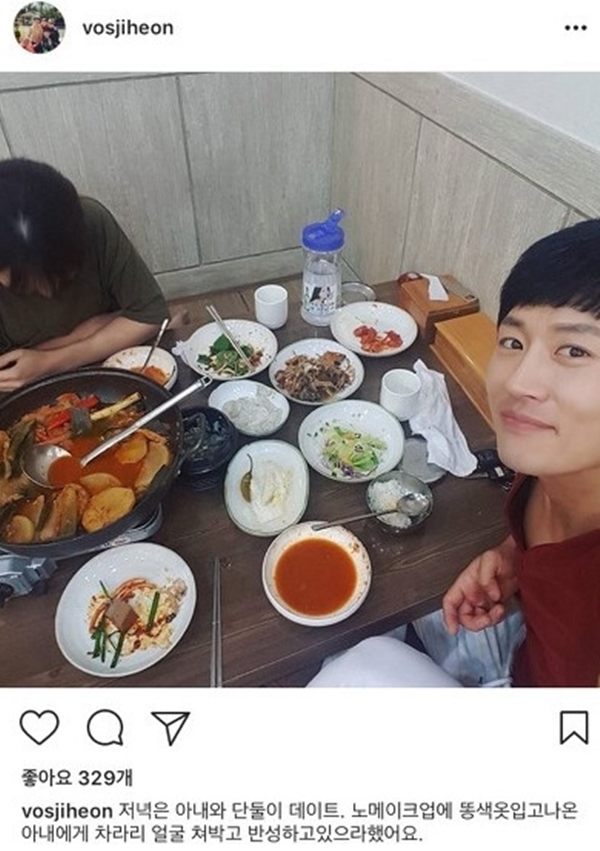 "Dinner date with just my wife and me. My wife didn't wear any makeup and wore a shit-colored shirt so I told her to ram her face down and reflect on her actions."

— V.O.S's Park Ji Heon
While some saw it as playful banter, others believed his comments crossed the line.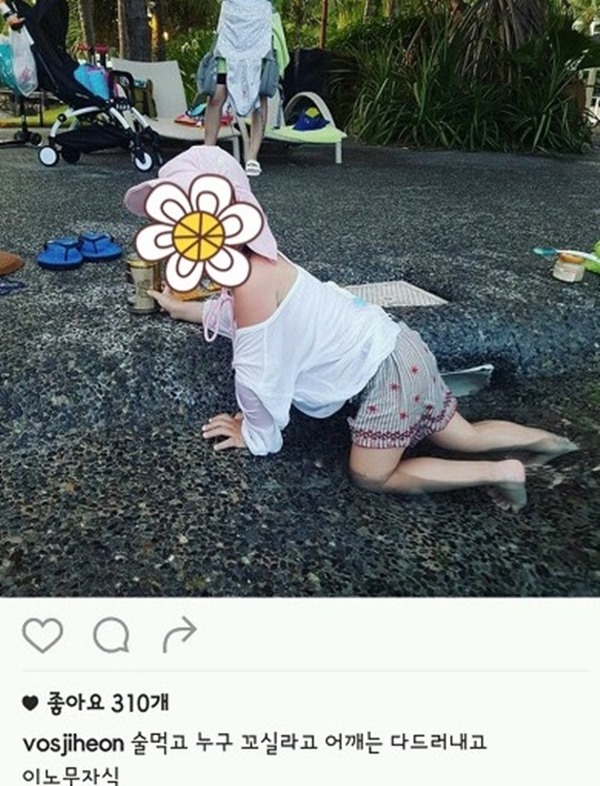 "Who are you trying to seduce after drinking alcohol and exposing your shoulder like that, you little runt."

— V.O.S's Park Ji Heon
Soon, news sources began reporting on his posts and Park Ji Heon received more backlash.
"In no time, the biggest happiness to us as a couple has become doing everything we can for our family. There are a lot of tough moments in raising 5 kids, but we believe that this is what it means to conquer true love and so we endure and persevere. So seeing those articles with my wife made us reflect on ourselves and think about what was wrong. We didn't know the fun times we had with my wife and children would be made into an article like that. I deleted the photos and changed my account to private and thought about various other things, but in the end, I realized I have to do better. I'll be careful about the jokes I make from now on. I completely understand that it's wrong to not describe something that's precious in a precious way, and this situation is truly very embarrassing for our family. We only think about each other and our children 24 hours a day. I pray that you understand. #ParkJiHeon"

— V.O.S's Park Ji Heon
His Instagram account became bombarded with malicious comments that prompted him to beg them to stop.
https://www.instagram.com/p/BVxAee8F68e/?taken-by=vosjiheon&hl=ko
"I ask you again to control your malicious comments. My wife says things that are more harsh to me. As a joke. She always tells me to piss off and curses at me. But she's still beautiful and every day, for at least one hour, we talk about our day and we still love each other a whole lot. We were friends the day we met in the third grade and now we've come 25 years. And, of course, she'll be my lifelong friend. In fact, we're even more in love now and we live waiting for the distant future. We play severe jokes on each other and say harsh words but that's us being lovey dovey and we like living like that. Since everyone keeps saying I'm a public figure, I won't upload those things on Instagram anymore. Please stop writing malicious comments."

— V.O.S's Park Ji Heon
Park Ji Heon apologized and said he'll be using appropriate and beautiful words to describe his family from now on.
"After having nothing, we lived and shared the last 25 years together, so I spent some time reflecting and wondering if we were living a life where our existence has become taken for granted and the way we express each other's importance has disappeared, so perhaps we're becoming a couple who's relationship doesn't look good. It's very important for me to start using beautiful words towards someone who's precious and beautiful, and I felt that it's a big requirement for happiness. Also, I had a deep conversation with my wife and I became grateful for everything. I reflected more on how immaturely we had grown, and I felt that we can share ourselves in a more beautiful way. With three handsome sons. And two beautiful daughters. How lucky am I. I'm truly embarrassed that I treated such beautiful beings in such a comfortable way. I learned that it was absolutely important to use beautiful words to describe precious things. Our special family. I pray that we can grow and improve even more. Thank you. #FirstLove #Precious #ParkJiHeon"

— V.O.S's Park Ji Heon
Share This Post