Pictures of Celebrities Spotted Hanging Out In Restaurants
Celebrities have started to become more open about eating in public, with many being spotted at restaurants by fans more often recently.
1. Im Siwan, Bong Junho, Song Kangho & Park Haeil
Im Siwan was spotted having a normal dinner with some of his fellow actors at a restaurant in Itaewon.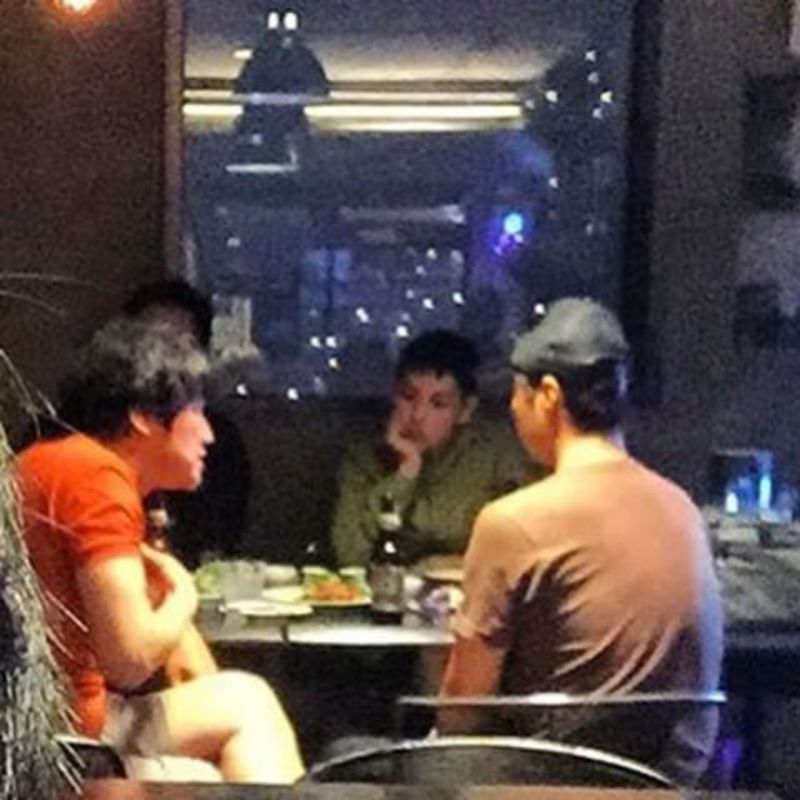 2. Im Siwan
Another time Siwan was having dinner and drinks with his company staff.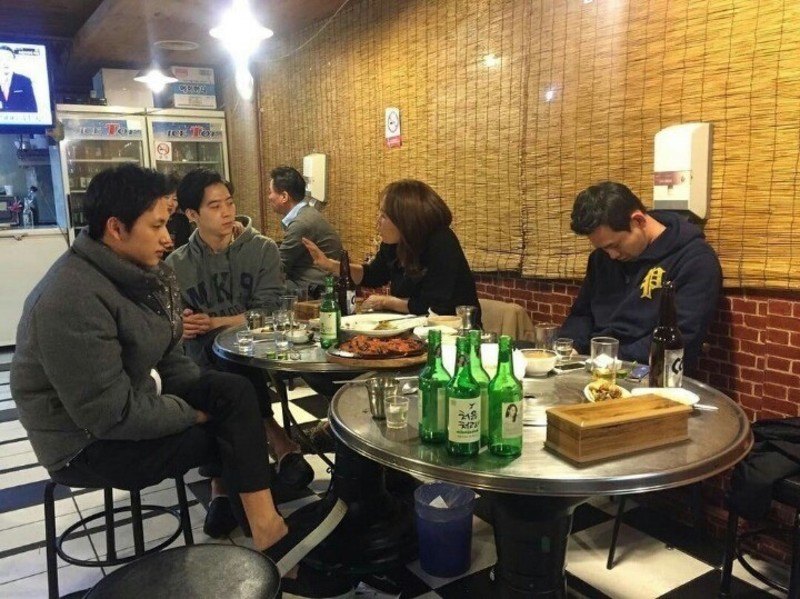 3. Yeon Woojin & Lee Jaehoon
These two actors were caught catching up over some coffee at a cafe.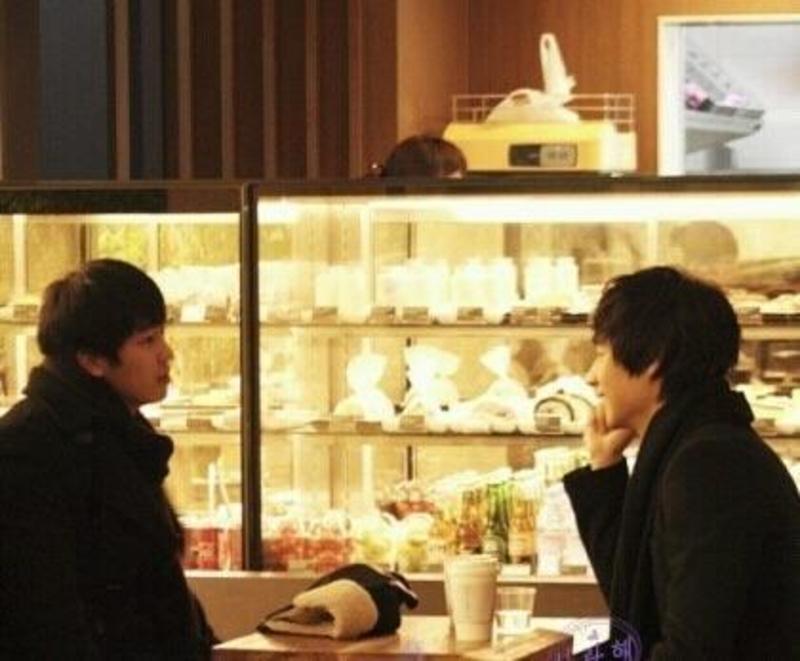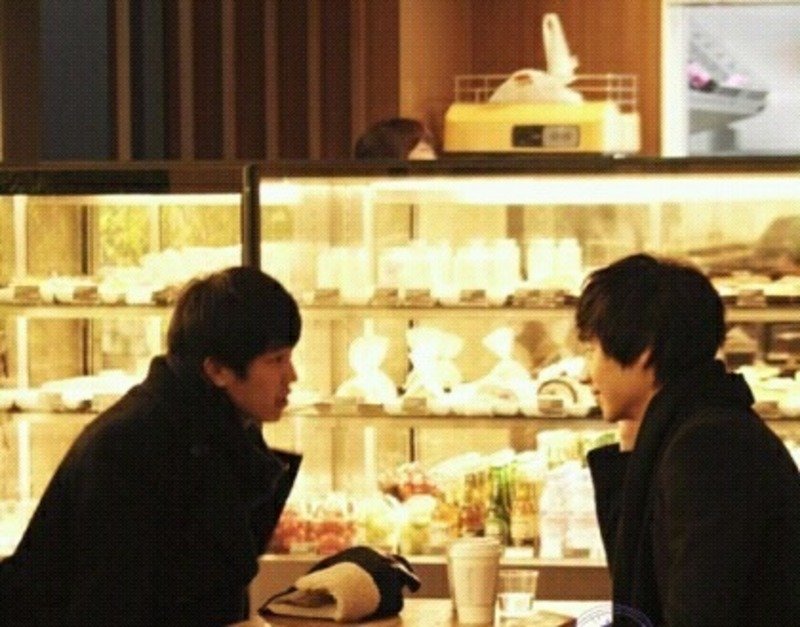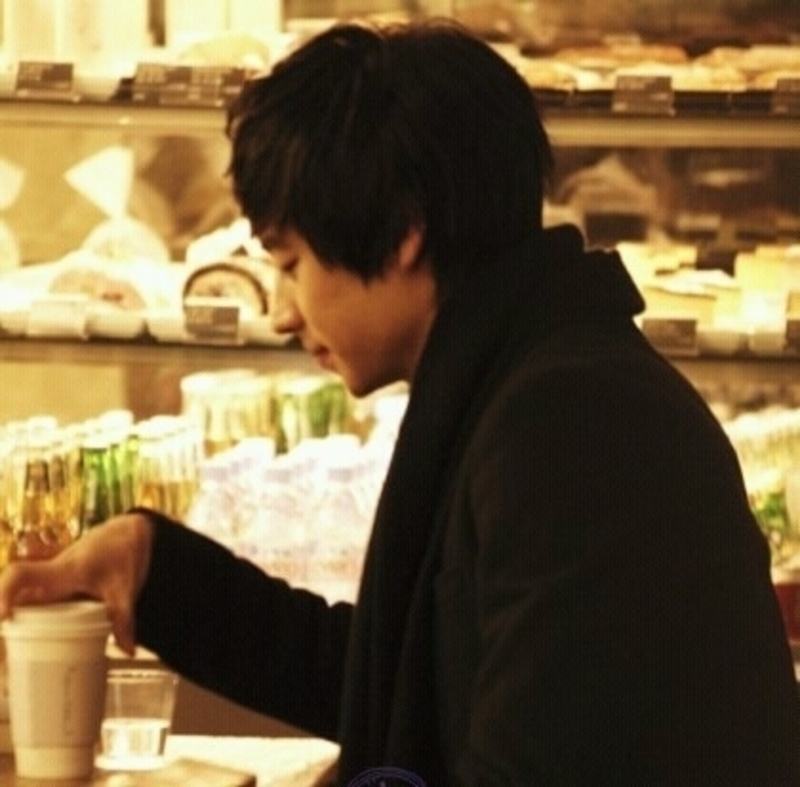 4. Kang Dongwon & Bae Jungnam
Kang Dongwon was revealed to be curing his hangover with fellow actor Bae Jungnam at a local restaurant.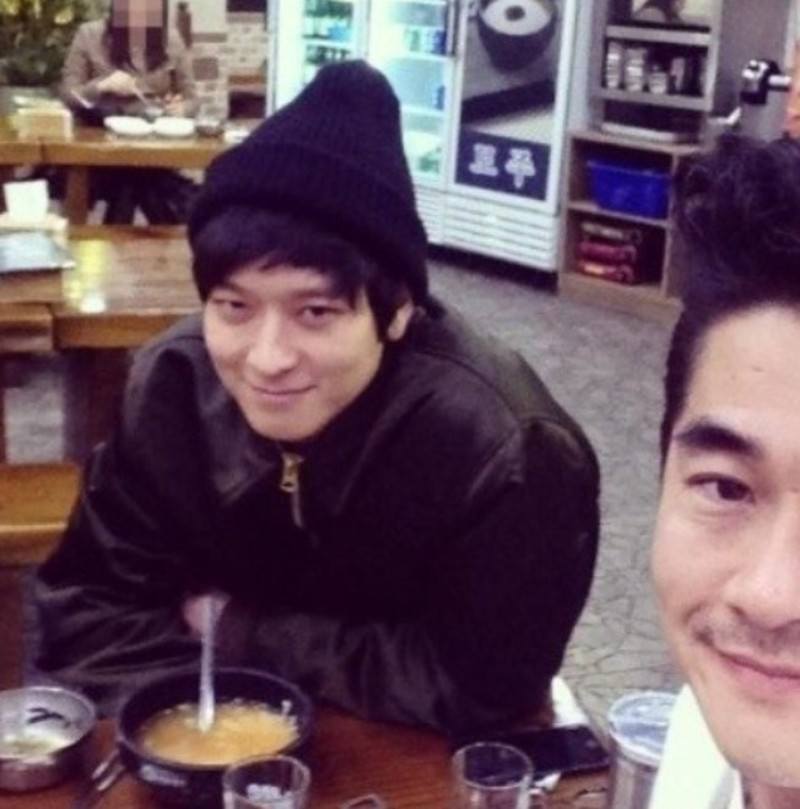 5. Han Ga In
Han Gain was seen at a buffet restaurant after the news was released on her pregnancy.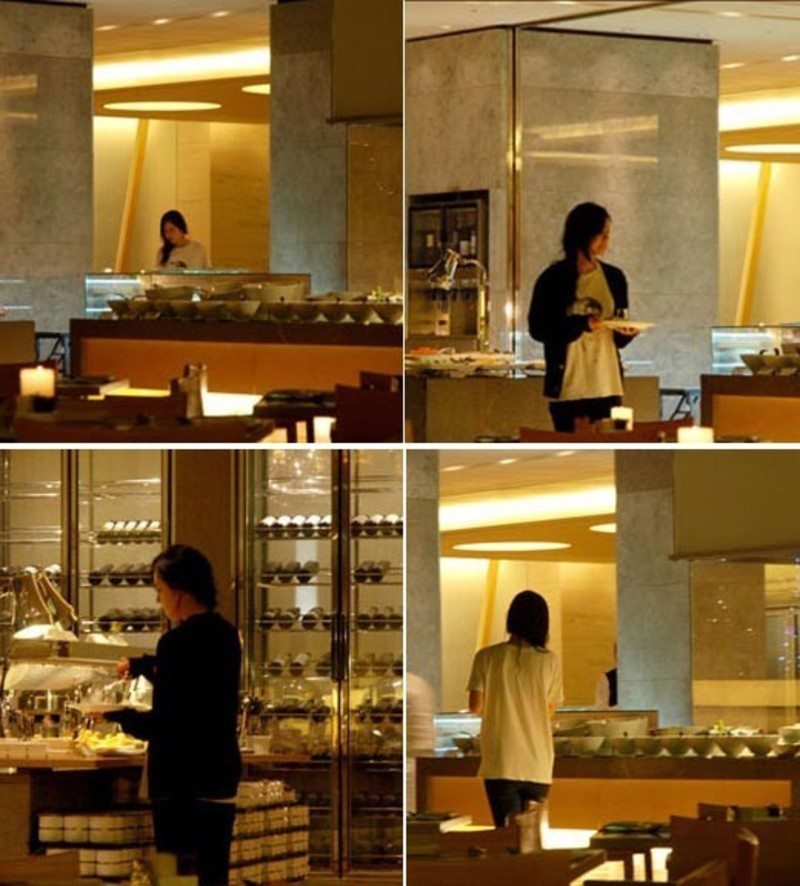 6. Jeong Woosung & Lee Jungjae
A lucky fan was able to witness the two actors having lunch together.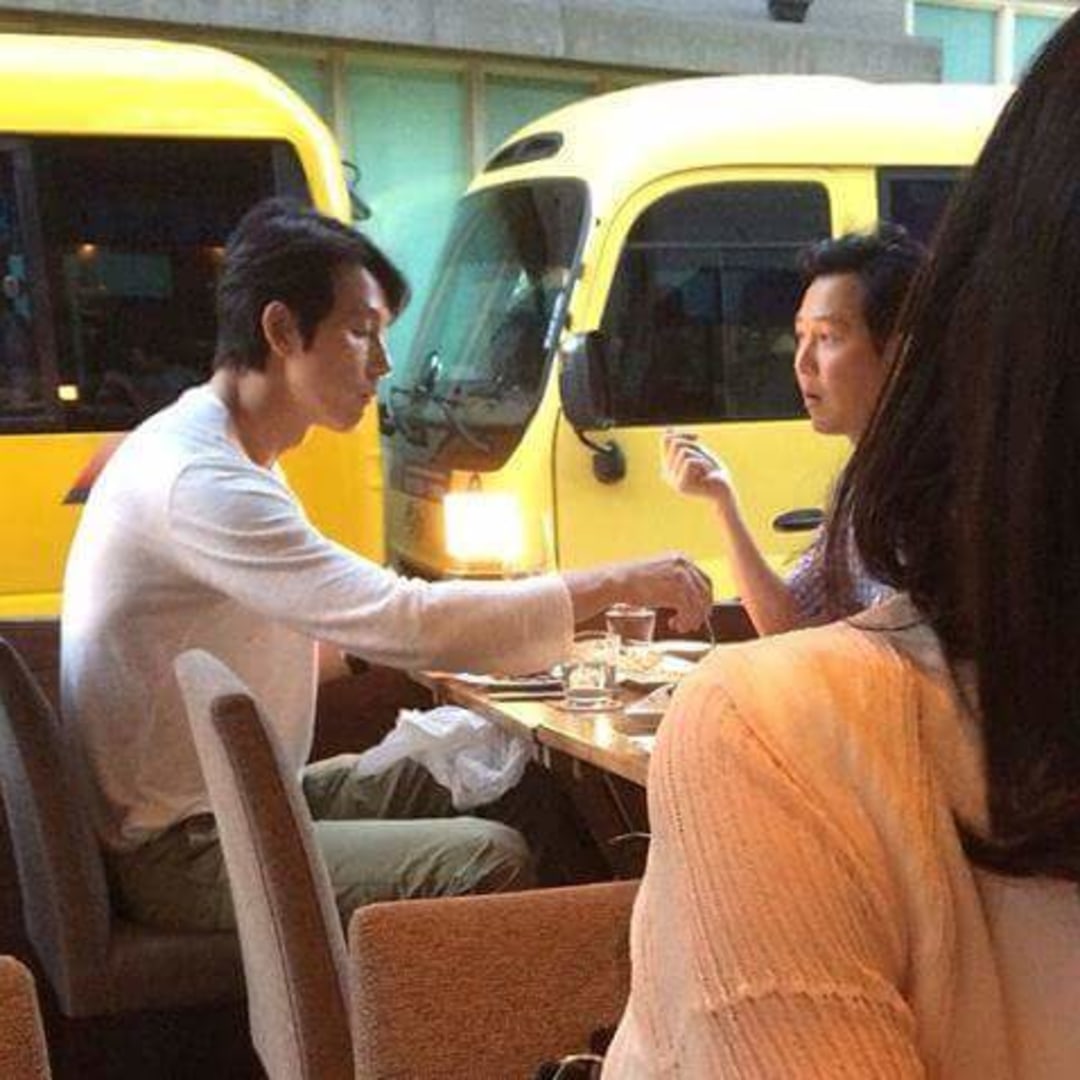 7. BIGBANG
BIGBANG seemed the most comfortable with eating in public, even choosing to sit outdoors to have their BBQ.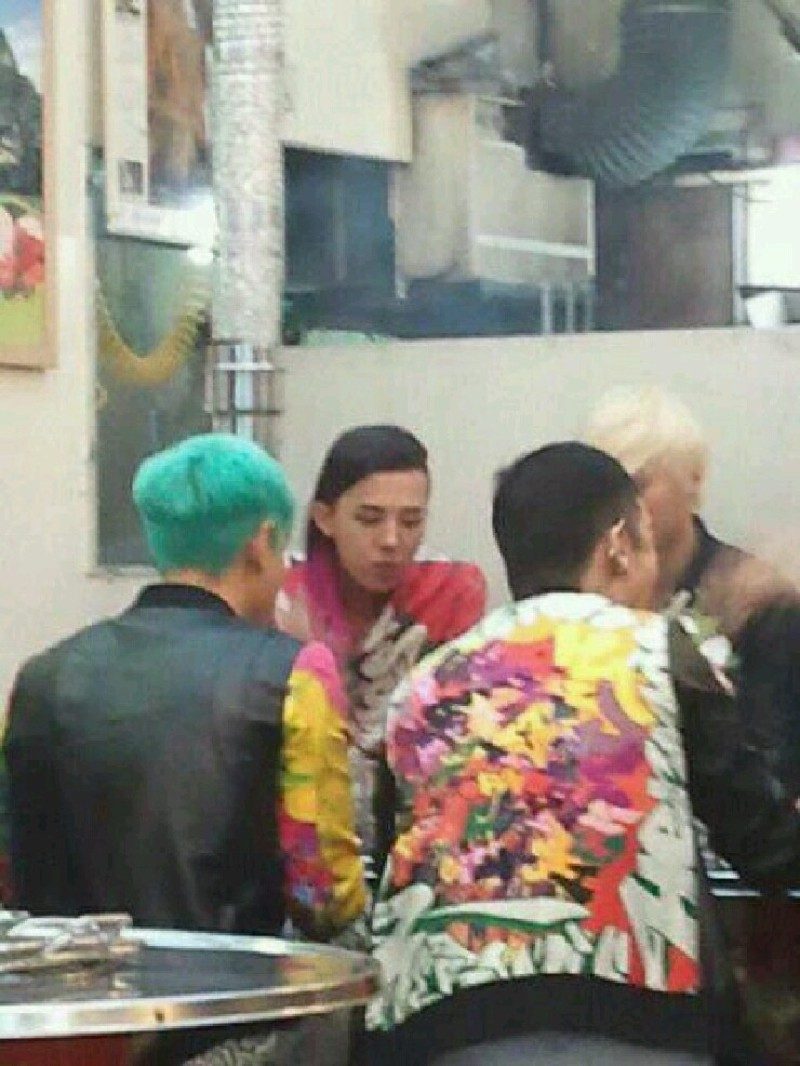 8. Jay Park
Jay Park was found eating at a rib barbeque restaurant in Busan, and it looked like the fan who saw him was noticed by the singer who happily posed for the photo.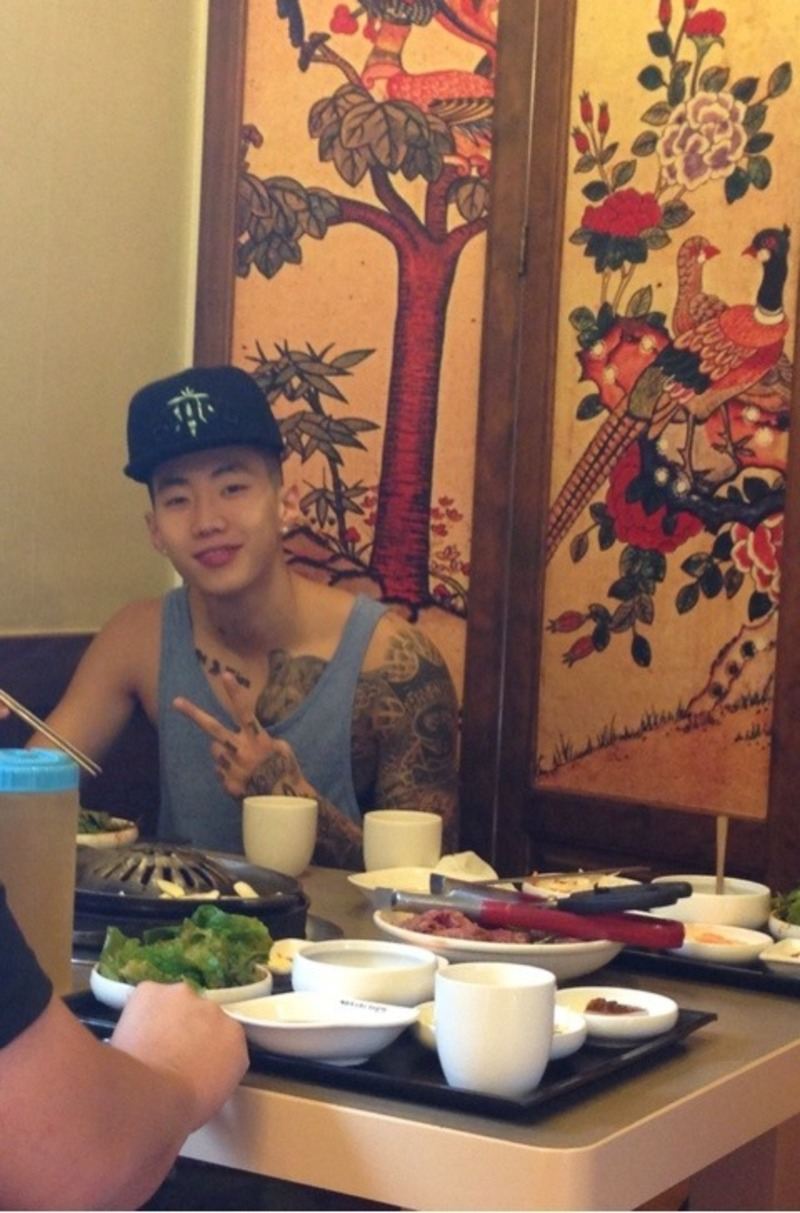 9. Shin Ha Gyun
Actor Shin Ha Gyun was photographed lunching by himself in the cafeteria of the restaurant where he was filming the drama Doctors.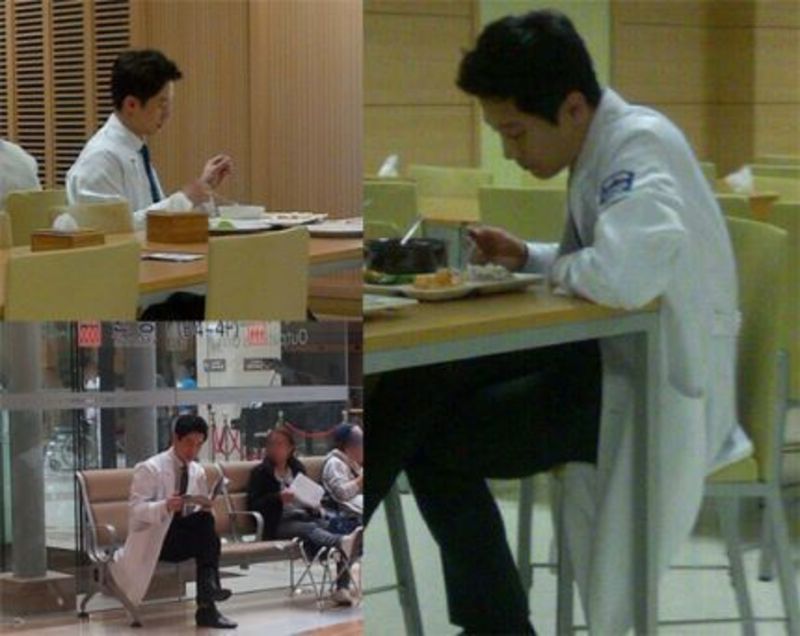 10. iKON's Bobby
Bobby was spotted eating with other YG Entertainment staff members at the launch of YG's restaurant Samgeori Butchers.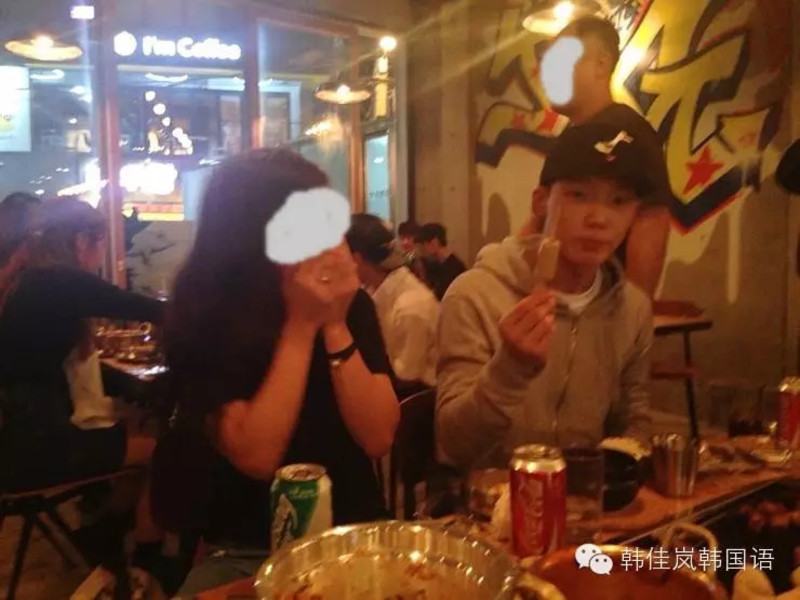 11. Crush & Eddy Kim
Eddy Kim was surprised when he ended up bumping into Crush unexpectedly while having lunch.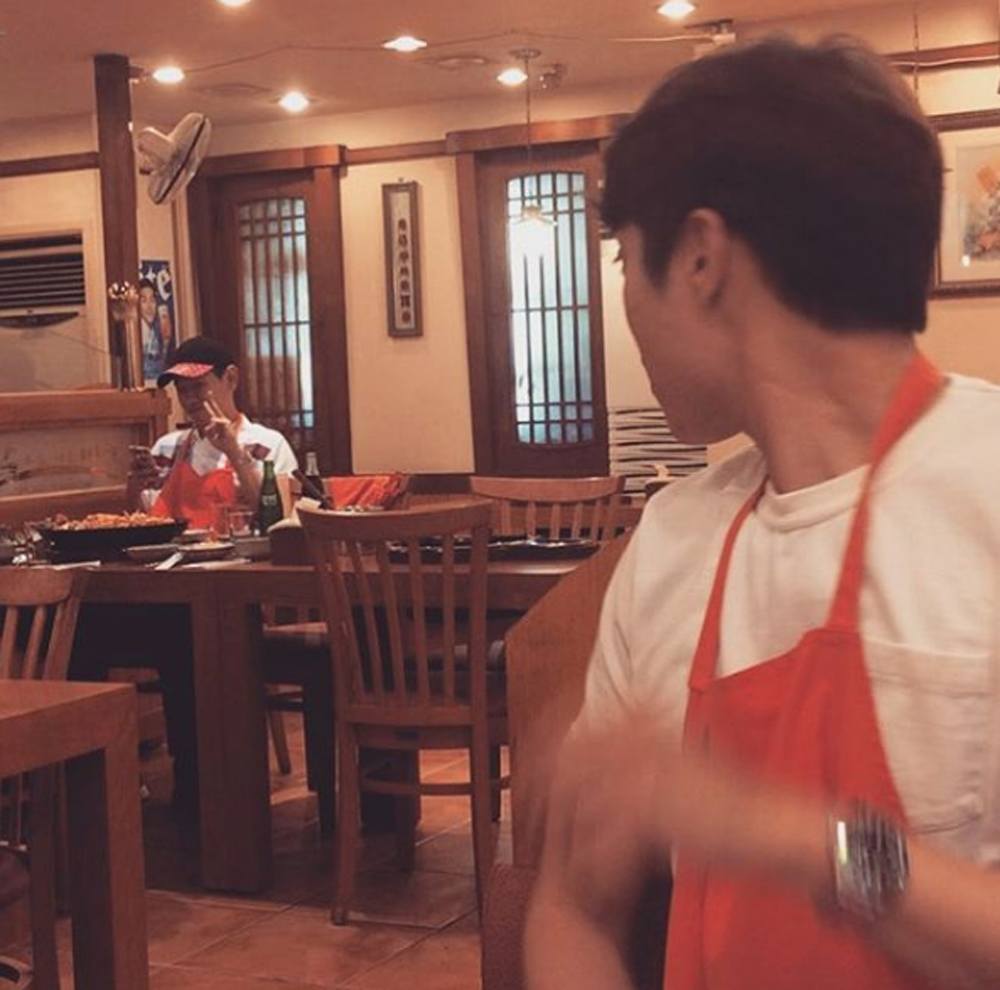 12. CL and YG
CL and YG were recorded during the opening of Samgeori butchers as well.
Share This Post