Glitch causes one location in Korea to turn into a "Pokemon GO heaven"
Pokémon Go has become one of the hottest craze in the past few weeks since its release, bringing avid players to explore the area around them.

One particular feature that allows everyone to play Pokémon Go is Google Maps, which pinpoints certain monuments or buildings for players to identify as Gyms or Poké Stops. It is also the one feature that is not widely enabled in South Korea.
As South Korea is still technically at war with North Korea, Google Maps has been restricted in the country by the government due to security concerns. According to The Verge, Google Maps may release map data only when key buildings such as military facilities are deleted from its information base.
Though many Koreans are looking forward and are awaiting the game to come to their country, many have already found a loophole and are flocking to Sokcho.
포켓몬 불가지역. 속초 울릉도는 가능 pic.twitter.com/8CwIdBOAi0

— 마고나 (@mangonaam) July 12, 2016
According to the map found above, the areas highlighted are restricted areas mapped by Niantic, the developer behind Pokémon Go. At the top right of South Korea is Sokcho, a city free from the restriction. And so, Koreans have made their way to the city just to play the addicting app game. Bus tickets to Sokcho is reportedly all sold out while special tour packages which include shuttle buses and reserved hotel rooms have popped up on websites as a special deal.
티몬에서ㅋㅋㅋㅋㅋㅋㅋ속초 셔틀버스가ㅋㅋㅋㅋㅋㅋㅋㅋㅋㅋㅋㅋㅋㅋㅋㅋㅋㅋㅋㅋ pic.twitter.com/WVf9uPfQHE

— 마디 (@INMADIHAN) July 14, 2016
The mayor's city has welcomed the game, announcing he will increase the number of available phone battery stations and free wi-fi areas in Sokcho. Additionally, it is reported that the city is filled with Pokemon, with one player having caught 30 in just 30 minutes, prompting Sokcho to be nicknamed "Pallet Town."*
So if you're ever in South Korea and an avid Pokemon fan, a stop to Sokcho is a must!
*Pallet Town is in Western Kanto and is the hometown of 'Red' (or Ash Ketchum in the anime series), the protagonist of the Generation I games.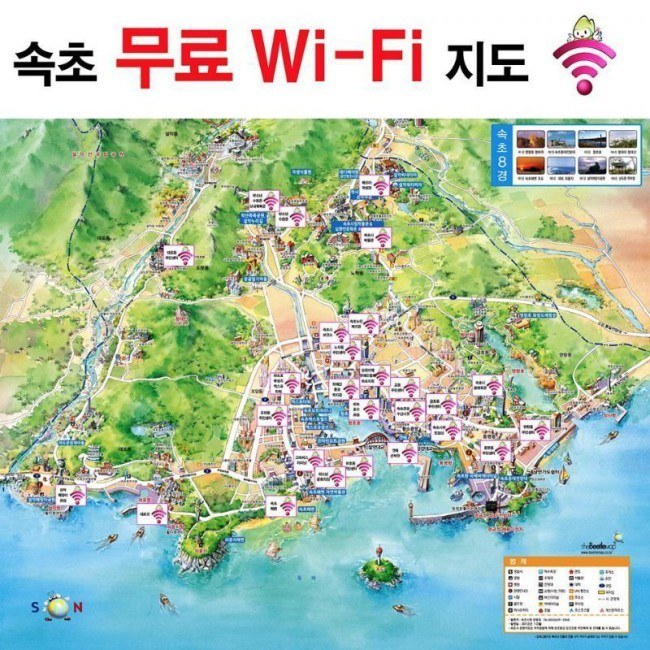 Source: The Verge
Share This Post