Produce 101 boys were given beauty products… but fans never expected this
The boys of Produce 101 were given an abundance of beauty products from Innisfree as a gift, and the boys took an artistic approach to their facemask routine.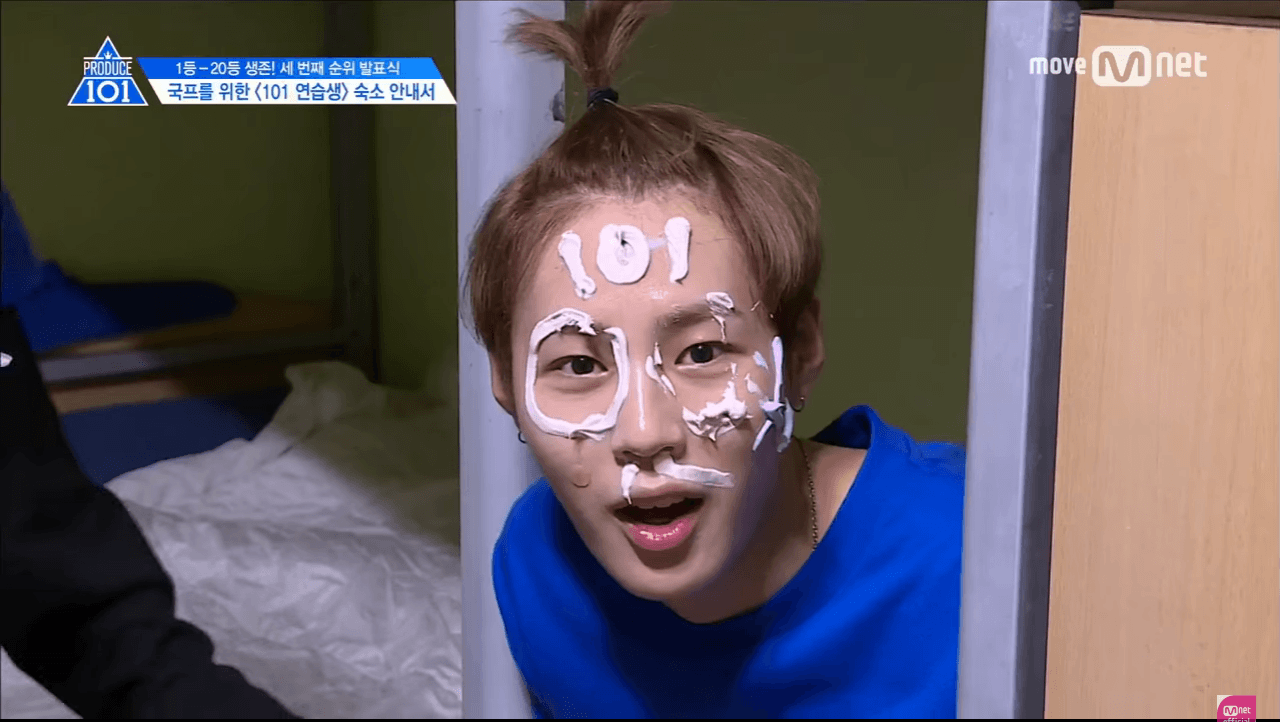 The importance of rationing and proportions was thrown out the window the moment the boys got their hands on the products.
Excited over the prospect of the many color options, some of the boys decided to combine them all on their face.
Some, on the other hand, got a little too excited and decided to graffiti each others' face.
The playful atmosphere spread throughout the entire dormitory as the guys got creative with their facial creams.
Trainees Lai Guan Lin and Kang Dongho seemed to have channeled their inner manly man as the two went for the bearded look.
Ong Sungwoo, on the other hand, went all out with the "beggar" look as the trainee sang how hungry he was to BTS "Boys in Luv".
Park Jihoon went for the cute panda look by combining many of the creams together while Ahn Hyungseob went for a ghostly look.
However, after all the fun and banter was done, the boys were still left with extremely fresh looking faces.
Share This Post