This male Produce 101 contestant is actually PRISTIN's vocal director
One of the contestants currently participating in Mnet's Produce 101 Season 2, took part in the making of PRISTIN's first mini-album.
NU'EST's lead vocalist, Baekho, was recently spotted in the credits of PRISTIN's debut mini-album HI! PRISTIN. According to the credits, Baekho was the vocal director on half of the songs from the album, including "Be The Star," "Black Widow," and "Running."
What caught my eyes is, NU'EST Baekho is the vocal director of 'Be the Star', 'Black Widow' & 'Running'. #PRISTIN #프리스틴 #NUEST #뉴이스트 pic.twitter.com/4qx0AE9KsZ

— Nayoung Castle 프리스틴 (@NayoungCastle) March 24, 2017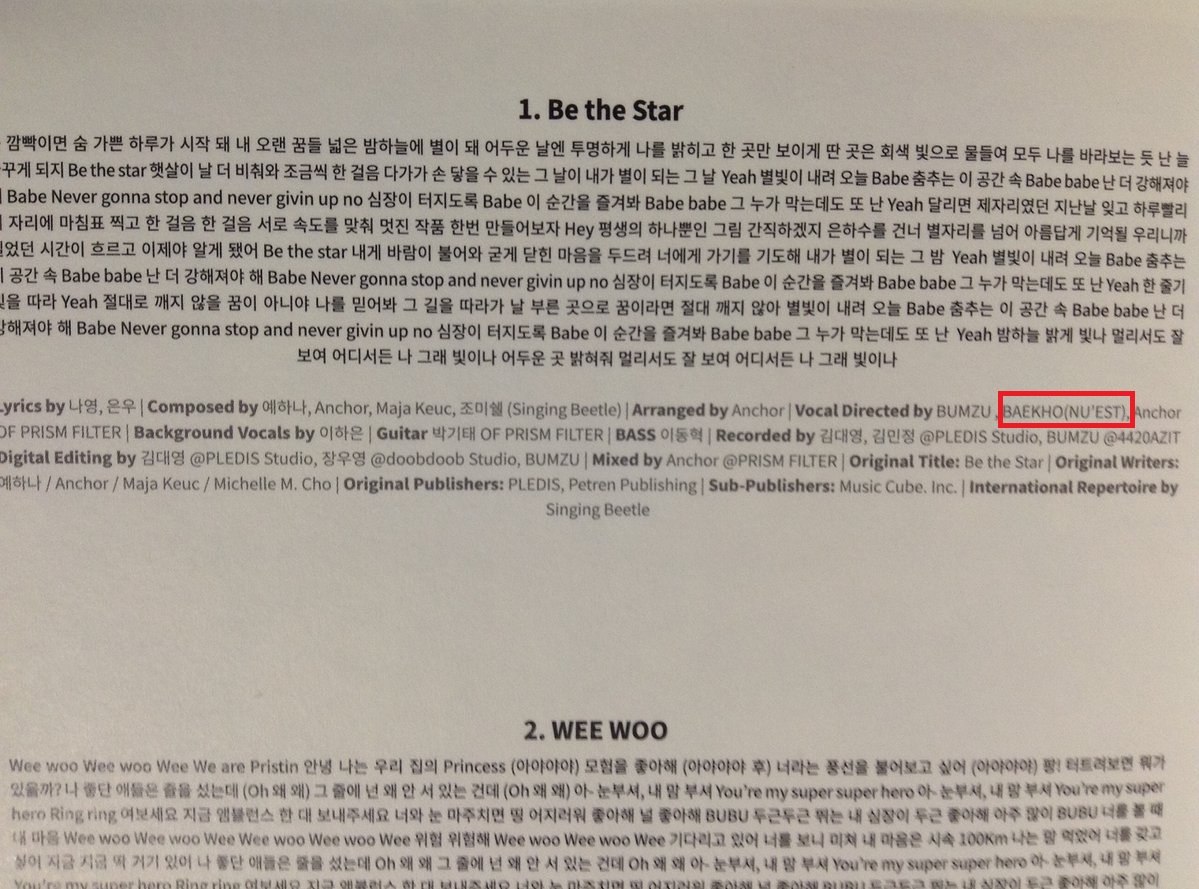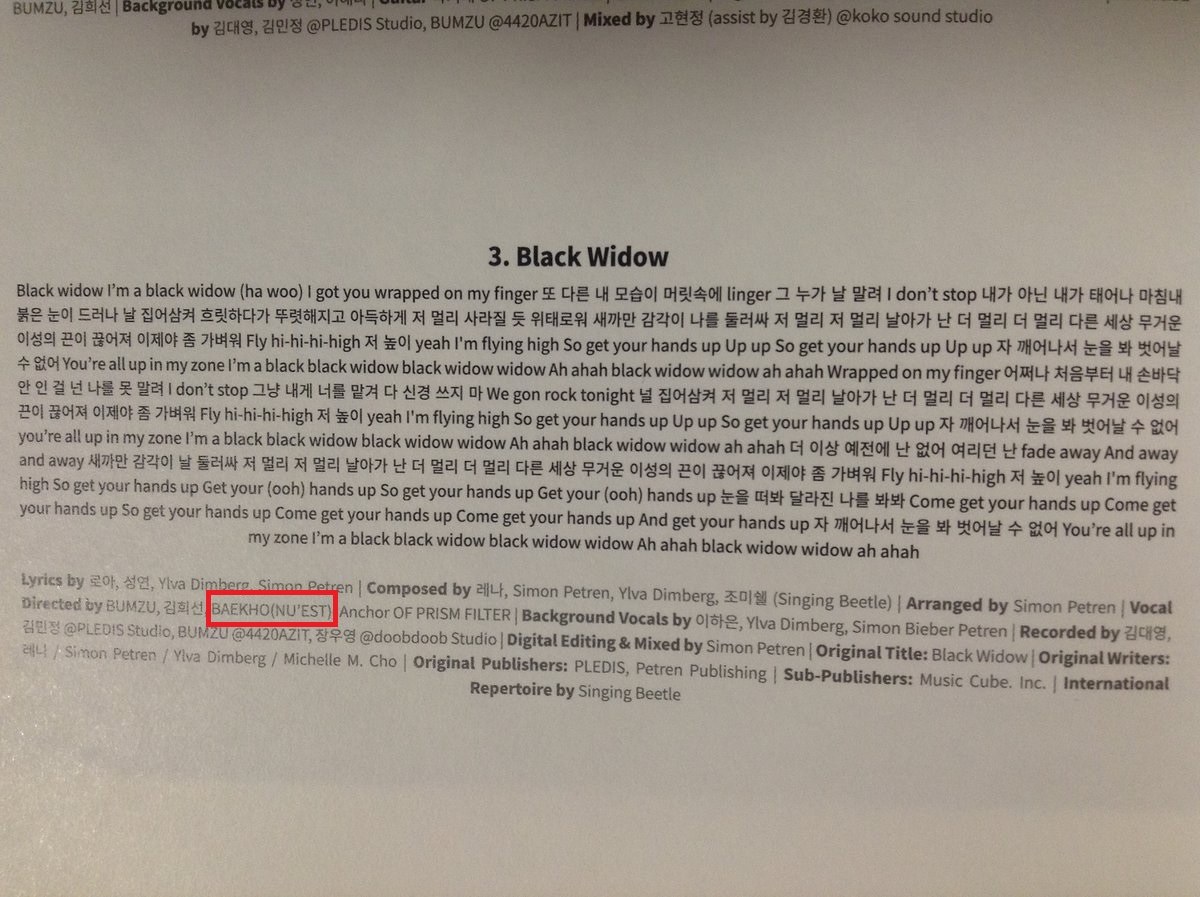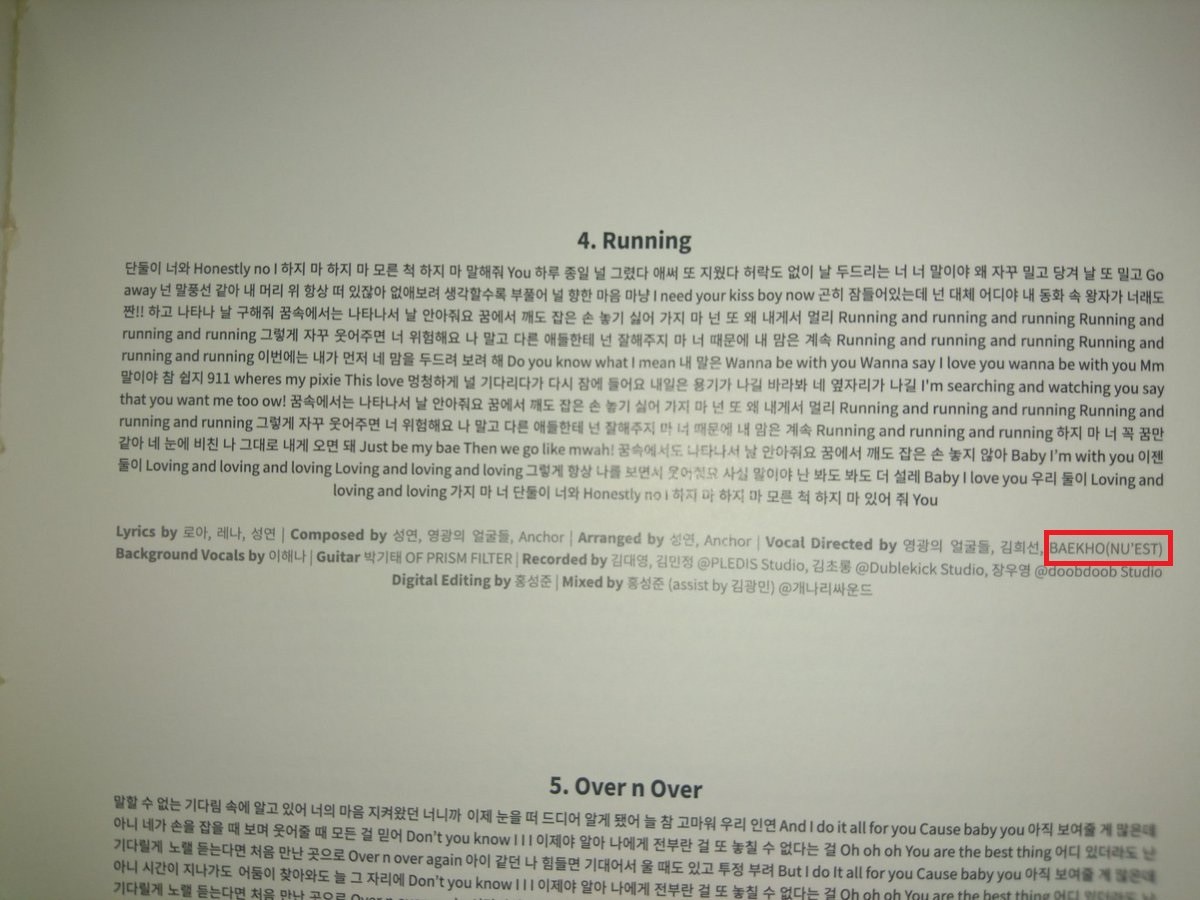 For those of you who don't know, NU'EST are PRISTIN's seniors from Pledis Entertainment. PRISTIN made sure to recognize NU'EST, along with their other senior groups, in their "Special Thanks To" section of the album by thanking them for all the advice and care they have been giving them.
Pristin mentioned NU'EST members on their albums.

" Thank you to NU'EST sunbaenim who have take care of us and given us lots of advice." pic.twitter.com/sC30k29Lri

— [HIATUS] (@NUESTIntl) March 22, 2017
PRSTIN's debut album proved to be a big hit as they sold a jaw-dropping amount of 10,000 albums in just four days!
Seeing how Baekho participated in making the album successful, has skills in producing songs, is an excellent singer, and a great dancer, many fans were filled with confusion and disappointment as there are rumors going around that he is currently in Rank F on Produce 101.
Make sure to keep an eye on for him on the show! He will be going by his birth name, Kang Dong Ho. 
Watch his self-introduction video below!
Share This Post