Produce 101 Ha Minho kicked off the show for secretly asking fan to kiss him
While Ha Min Ho, a popular contestant on Mnet's Produce 101 season 2 was under fire for his use of social media to flirt with his fans. New reports have confirmed that he has stepped down from the show and his contract with his company has been terminated.
Recently, many screenshots were uploaded to various online community sites in Korea claiming that these were screenshots of conversations between Ha Minho and his fans on Instagram and Facebook.
Mnet's Produce 101 enforces a rule that prohibits their contestants from interacting with their fans via social media, whether it be through direct messaging or in the form of posts.
Another contestant Daniel Kang was recently under fire for communicating with his fans and hinting at what song he wanted to perform in the preliminary rounds through his Instagram profile description. He is currently under review by Mnet.
The screenshots of the alleged conversations between Ha Min Ho and his fans broke these rules, as he often directly messaged his fans with officious questions, such as where they lived and what time they finished tutoring.
"Ha Min Ho: Well, what's your schedule like?
Fan: Um I should be free until 10 o'clock
Ha Min Ho: Where do you live?
Fan: (censored)
Ha Min Ho: Do you live in an apartment?
Fan: Yep
Ha Min Ho: Which apartments?
Fan: (censored) apartments..!"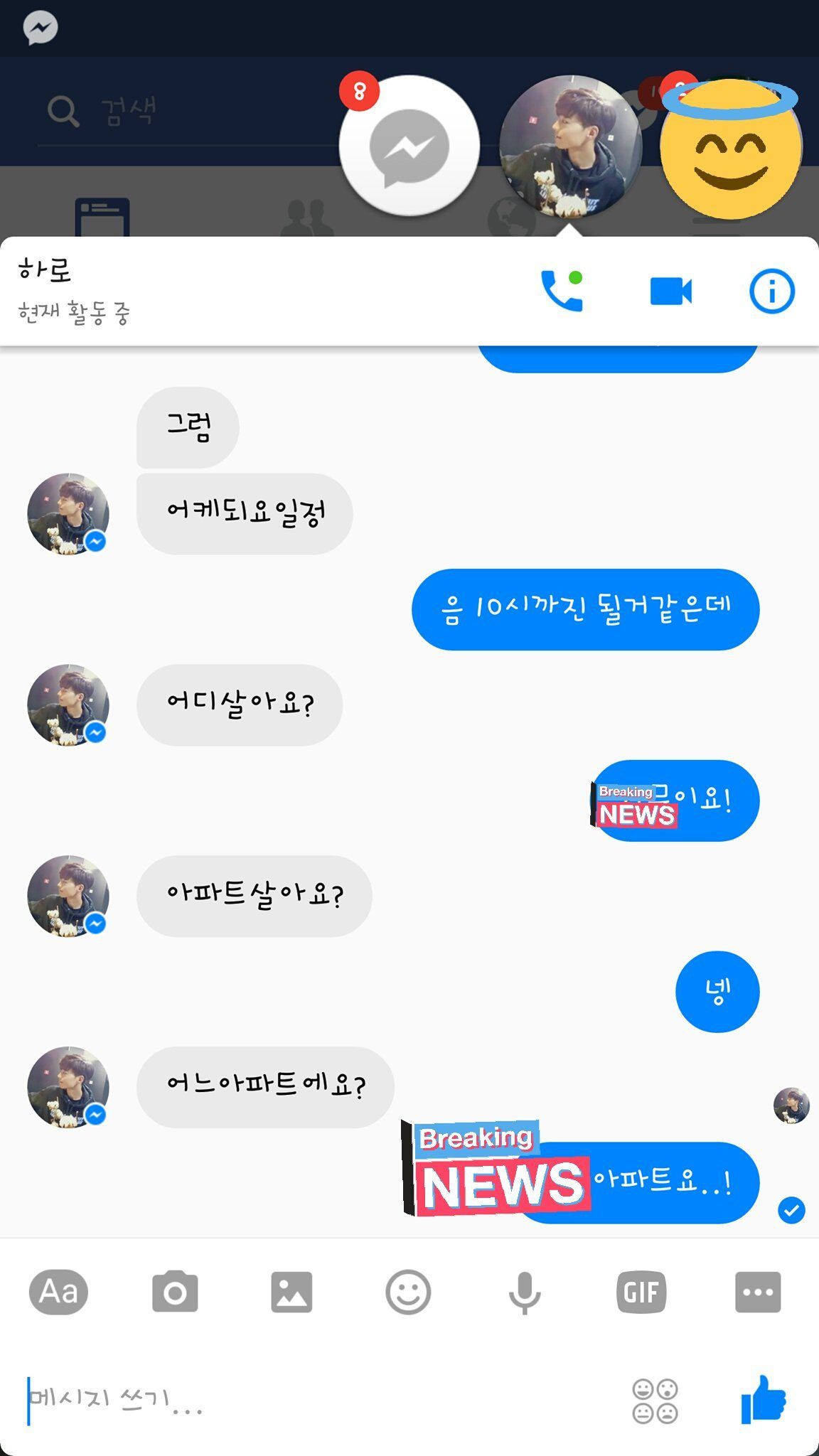 "Ha Min Ho: Yeah you absolutely can't do that, it's really important. What's the earliest time you finish hakwon (tutoring academy)?
Fan: 8 o'clock! ㅎㅎ
Ha Min Ho: Argh. Well contact me when you're finished
Fan: Ok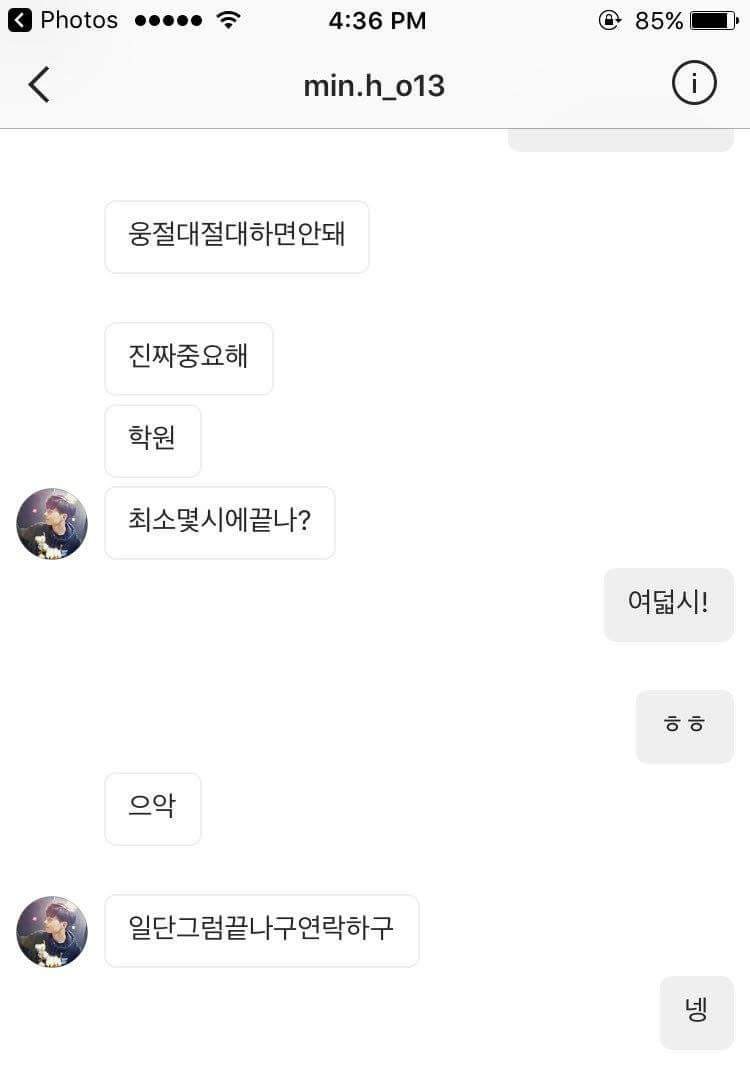 "Ha Min Ho: Can't you skip hakwonㅜ? Make up an excuse
Ha Min Ho: Can you arrive at 8 o'clock sharp?"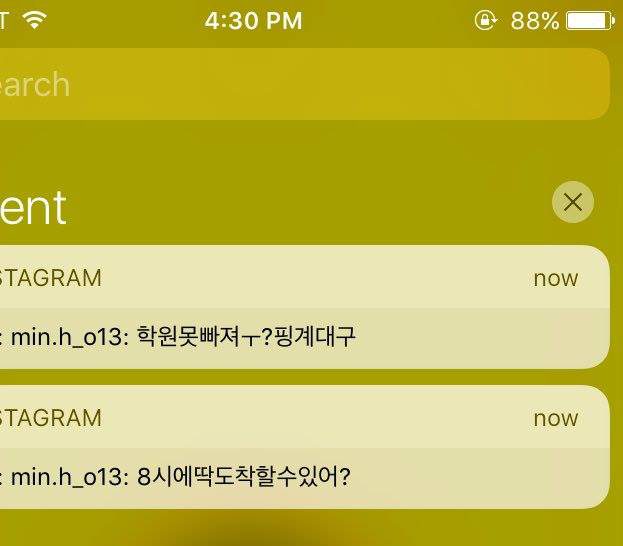 Other times, he also appeared to be flirting with some of the fans calling him 'oppa', which poses a larger issue as it implies that they may be minors.
He had even hinted towards inviting a fan over to his house, and also appeared to be jealous of a fan who hung out with another guy.
"Ha Min Ho: No you should be able to go!! Fighting fighting
Fan: ㅠㅠ You too, oppa. What are you doing today?
Ha Min Ho: Today I'm resting at home and working at night. I want to call someone over to my house. I wonder if there's anyone willing to come."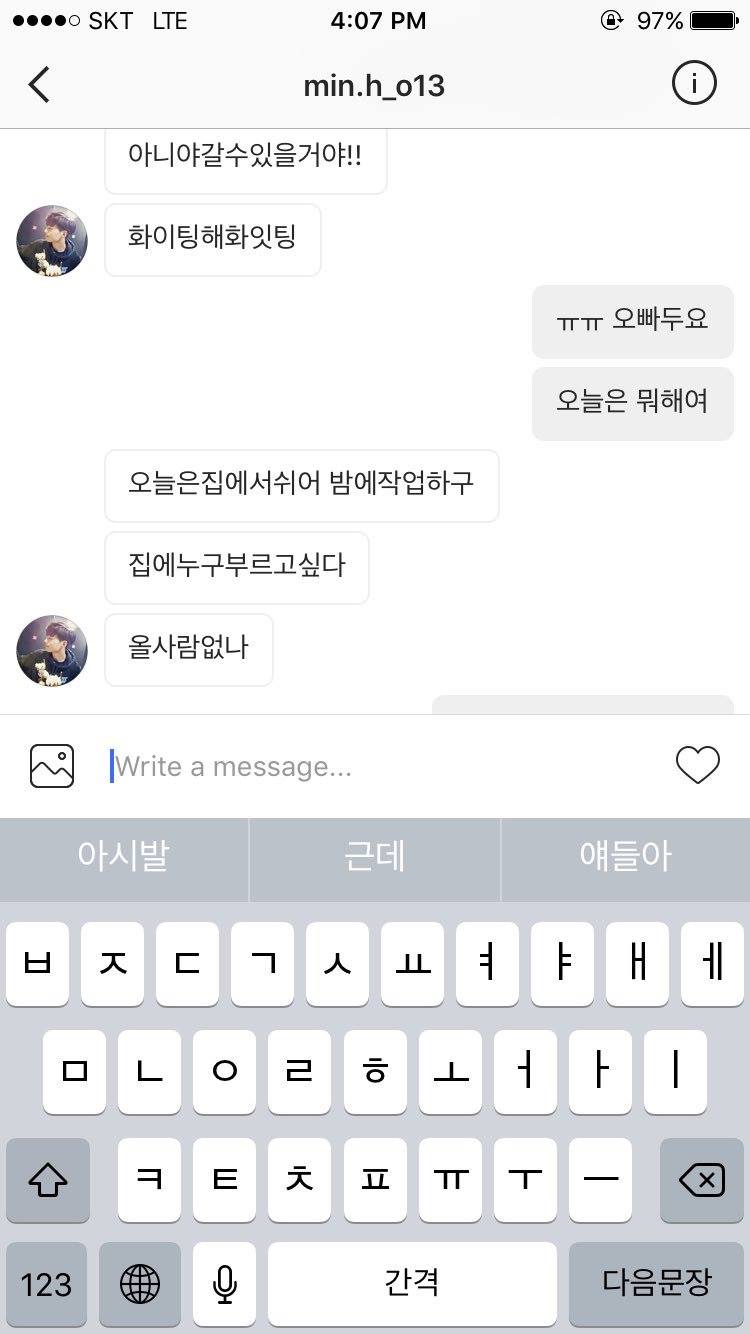 "Ha Min Ho: I'll contact you around 5 o'clock so decide then
Fan: Alright..
Ha Min Ho: Hm why's your response like that
Fan: I feel bad because I don't think I'll be able to go ㅠㅠ
Ha Min Ho: Don't be sorry about those things
Fan: Alright, what should I do if I can't go tomorrow
Ha Min Ho: What are you doing with a guy?
Fan: What? ㅎㅎ…Um I'm not sure~,?
Ha Min Ho: Do you really not know or are you just sayingㅡㅡ
Fan: I don't know~
Ha Min Ho: ㅋㅋㅋㅋㅋ Fine. Even if I don't use my strength, please allow it. If you do I wouldn't have any other wishes. Promise me. I'll treat you as carefully as something expensive.
Fan: You're good at talking.
Ha Min Ho: That's how you catch someone who's beautiful
Fan: There should be beautiful people all around you
Ha Min Ho: I held your hand because you asked me too, what's the worst that could happen if you let me kiss you? What does it matter if there are beautiful people around me?
Fan: But I'm really not pretty, I'm really weird"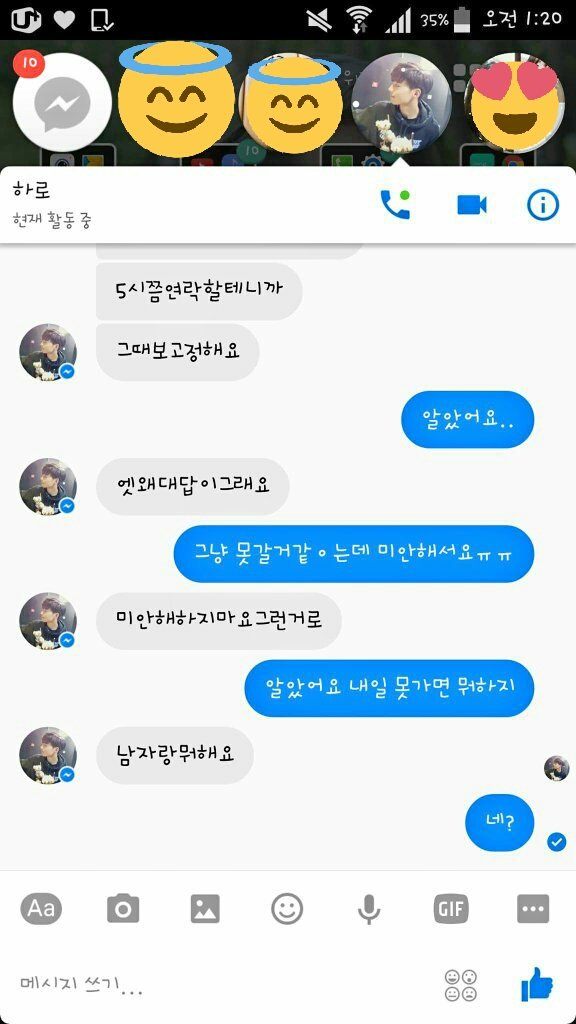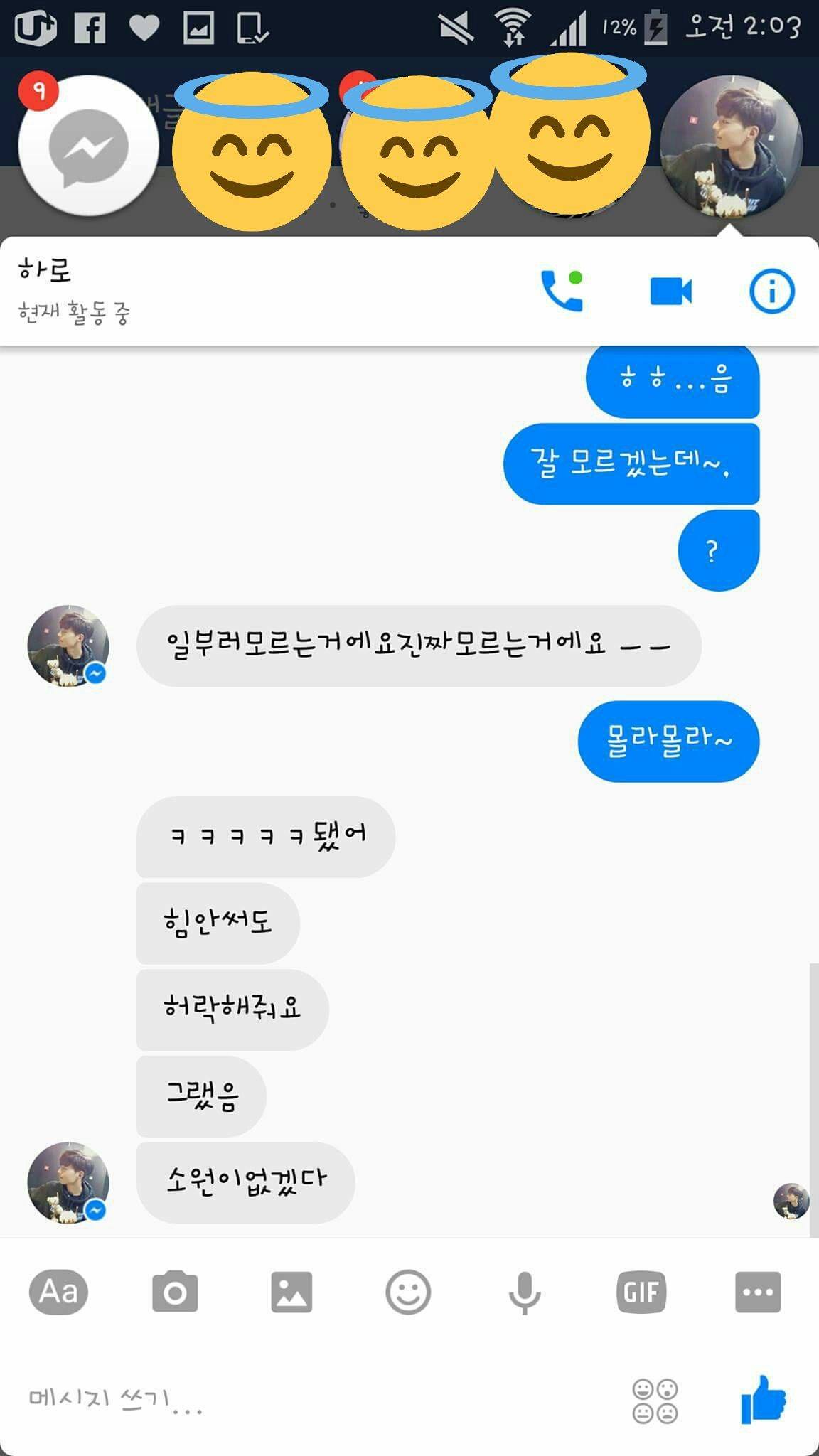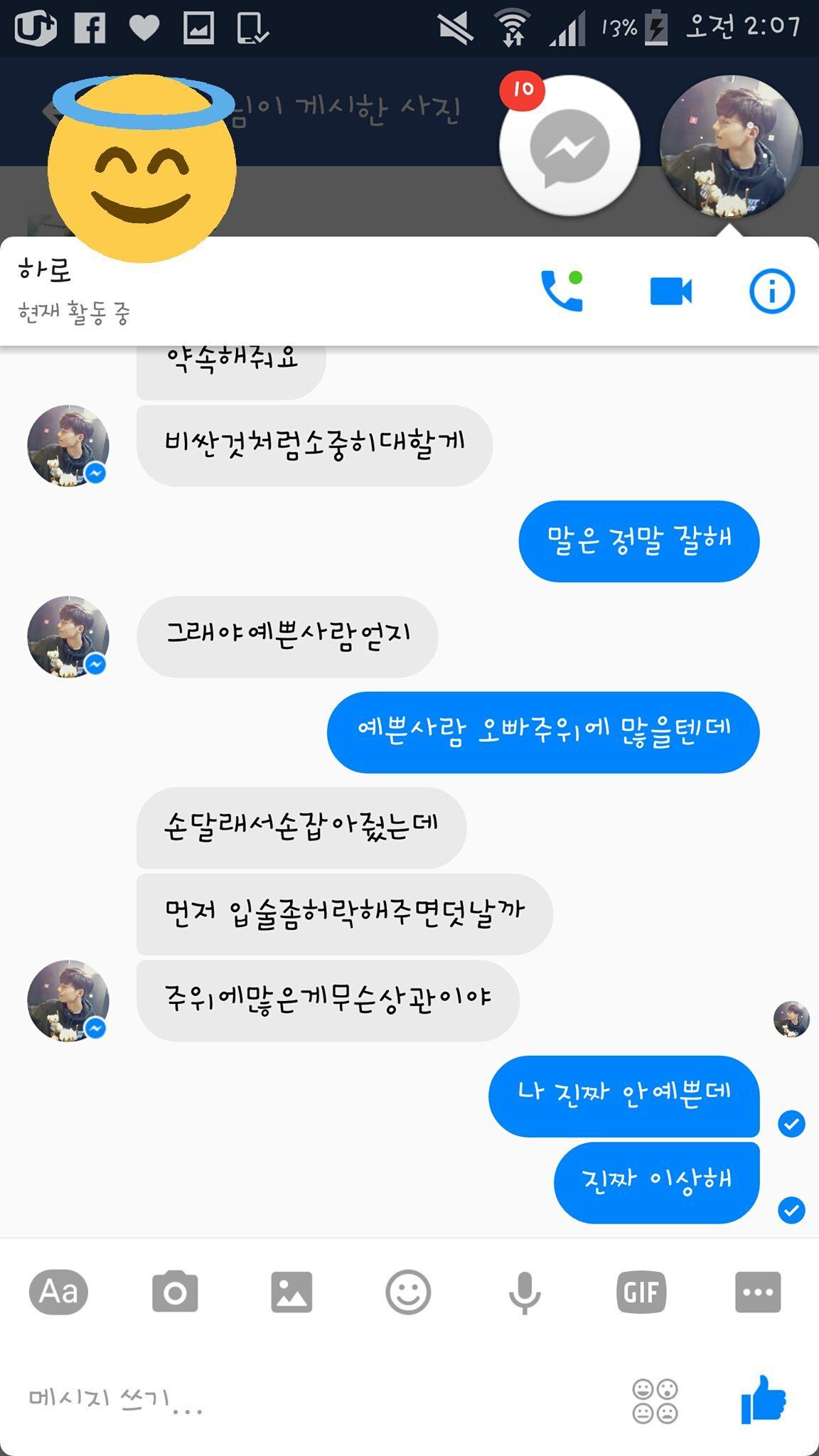 Ha Minho also made sure to ask his fans not to tell anyone that he was personally interacting with them. Furthermore, he often steered the conversation towards the possibility of meeting his fans, but always came up with reasons as to why he ultimately wouldn't be able to.
"Ha Minho: Oh, also, make sure you keep our DM's a secret even to your friends. From now on!!!
Fan: Ok. Including the friend I was with before?"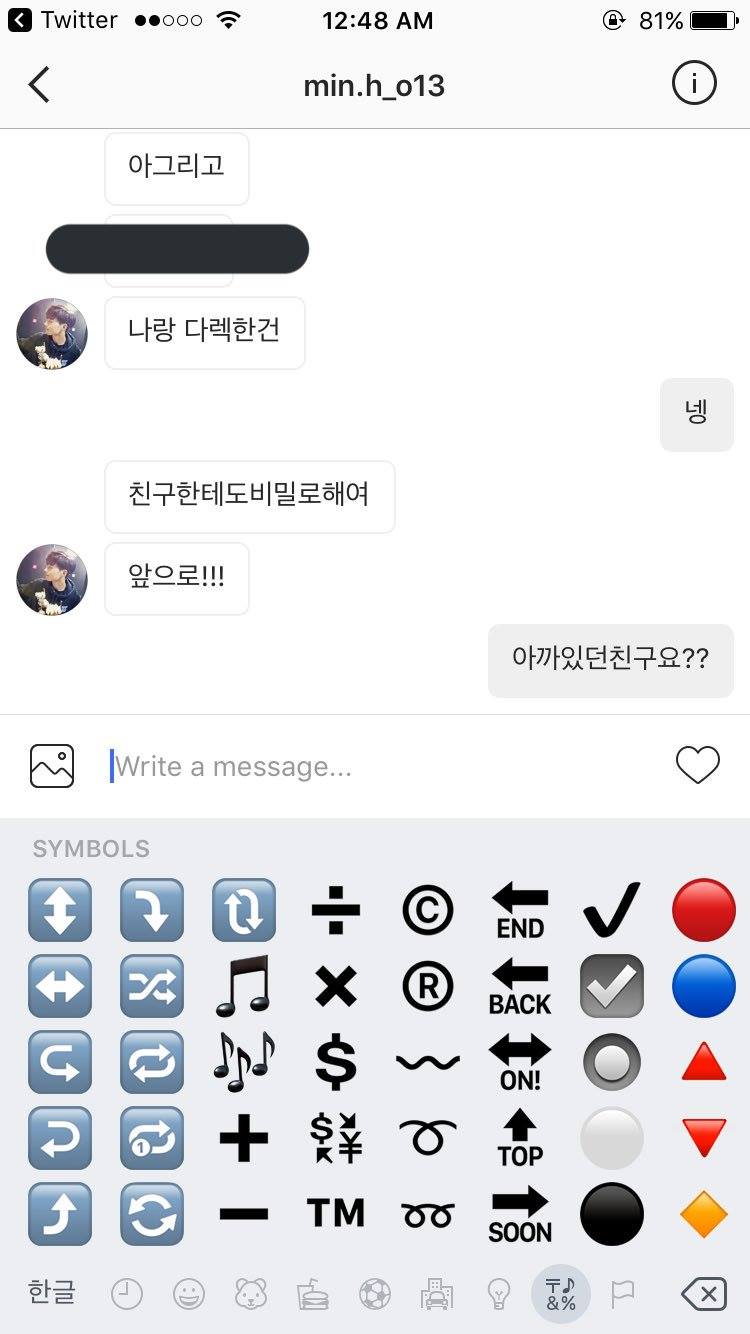 "Ha Min Ho: I'm not doing anything. Are you going to come?
Fan: Should I go? ㅋㅋㅋㅋㅋ But what are we going to do when we meet
Ha Min Ho: Um it's a bit dangerous because I'm at home. If you don't want that, then it might be better for you not to come out!
Fan: Well then going to your house is a bit odd. Can't we meet outside later??
Ha Min Ho: Hmm, if we personally meet outside, we'll get caught. Yesterday, Dojoon and Seonjae (censored)"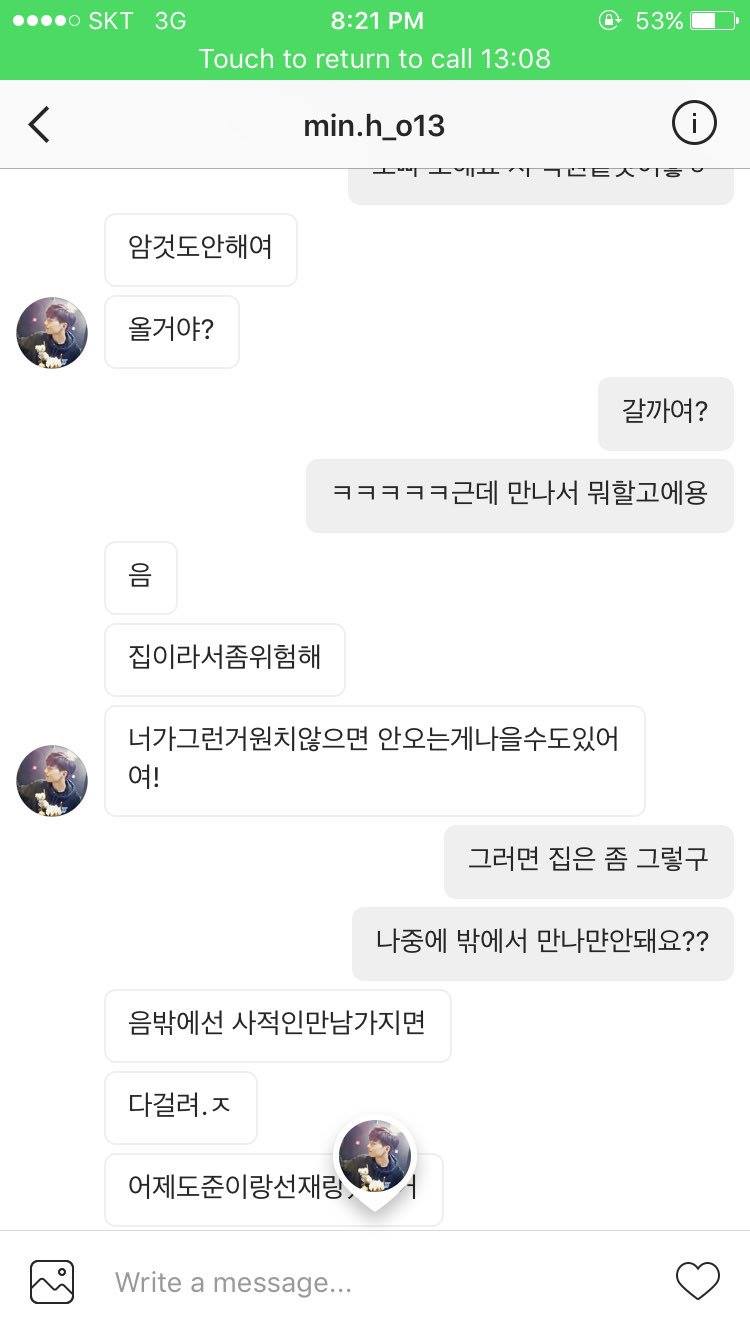 "Ha Minho: You can't arrive at 8 o'clock today right? And did you tell your friend that you're DMing me?
Fan: No I haven't"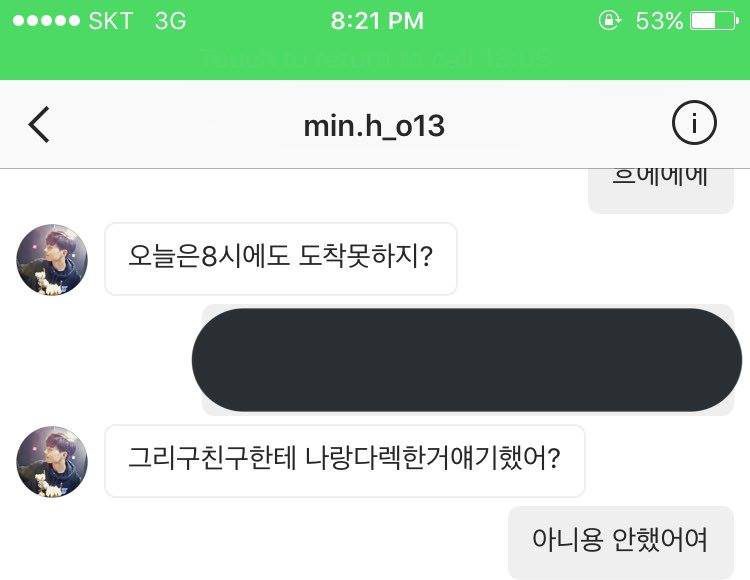 After the controversy spread online, his agency, The Vibe Label has since released a statement which revealed that Ha Minho has stepped down and has been removed from the agency.
The full translation of the statement can be found below.
Hello, this is The Vibe Label.

We would like to make an official statement regarding the contestant on Produce 101, Ha Min Ho.

We would like to first and foremost, apologize to all who cheered for him on Produce 101 and also to the other trainees who were on the show with him. We would also like to apologize to all those who were hurt by his actions.

After this incident we underwent extensive discussions with Ha Min Ho and decided that he would step down from Produce 101 Season 2 and also terminate his contract with the company.

Ha Min Ho is very deeply apologetic about having caused such a controversy as a trainee and the fact that he had changed his SNS account names to Yoo Sun Ho wasn't in order to frame the CUBE trainee but the result of a practical joke among his friends.

We at The Vibe Label will do our best to never let such incidents happen and take better care of our remaining trainees (Kim Taedong and Sung Hyunwoo) and once again apologize to all those who were hurt by us.

Thank you.

– The Vibe Label
Share This Post