Produce 101 Daniel Kang facing backlash for interacting with fans, Mnet responds
Produce 101 contestant Daniel Kang has been under fire for indirectly interacting with his fans via Instagram, and Mnet is reviewing the situation.
Daniel Kang has been receiving some negative criticism for trying to communicate with his fans via his Instagram profile description.
Produce 101 recently released a "Concept Matching Poll", where their viewers could assign the contestants to the different concepts and music genres that would be covered in the upcoming episodes.
The songs were listed in the following order: [Nu Disco] "Show Time", [Synth Pop/Funk] "I Know You Know", [Future EDM] "Open it", [Deep House] "NEVER", and [Hip Hop] "Oh Little Girl".
One of Daniel's fans uploaded an anonymous post on the online community portal, DC Inside, telling Daniel to hint at which song he wanted to perform next by adding the same number of cat emojis as the song's list number. For example, one cat emoji for [Nu Disco] Show Time, or five cat emojis for [Hip Hop] Oh Little Girl.
"Look here Kang Daniel

Add the number of cat emojis according to the song you want to perform."

— Anonymous fan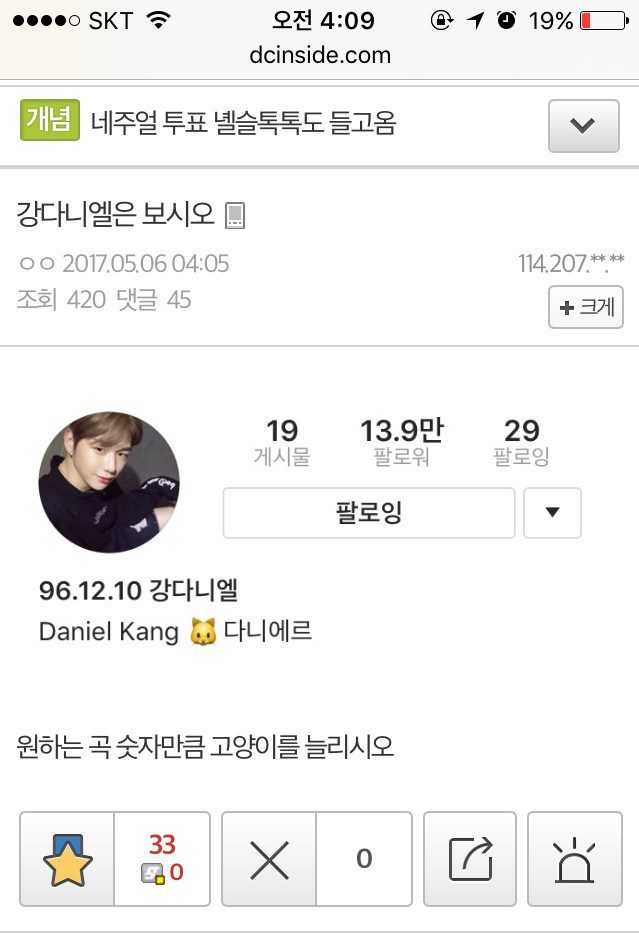 Shortly after, Daniel updated his Instagram account accordingly by adding three more cat emojis, hinting to his fans that he wanted to perform the fourth song on the list, [Future EDM] "NEVER".
The anonymous fan then took a screenshot of Daniel's updated profile description and shared it with other fans on another online community portal.
"Daniel says number 4 ㅋㅋㅋㅋㅋㅋㅋ"

— Anonymous fan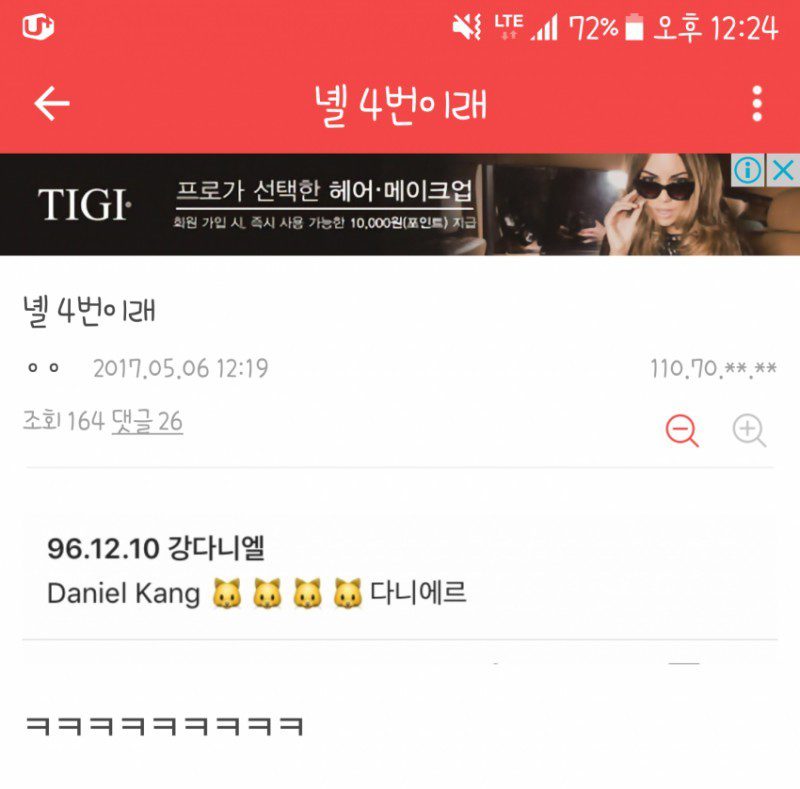 Soon, other viewers of the show accused Daniel of breaking the competition rules, which state that contestants are prohibited from posting anything onto their social media accounts unless they have been told to.
They also requested for Mnet to give Daniel a penalty for influencing the results of the poll by interacting with his fans, giving him an advantage.
Others defended Daniel, stating that he never uploaded anything on Instagram but merely changed his profile description, thereby not breaking any rules.
As the controversy began to spread, Daniel Kang issued an apology on his Instagram shortly before he changed his account to private. He then updated his Instagram status with a thinking emoji before changing it again to an apology.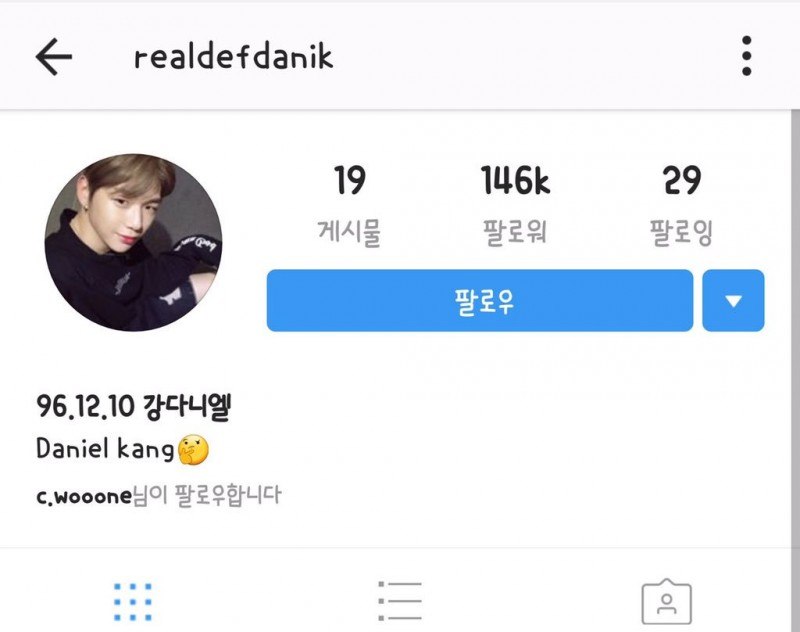 "I will think more before I act. I'm sorry."

— Daniel Kang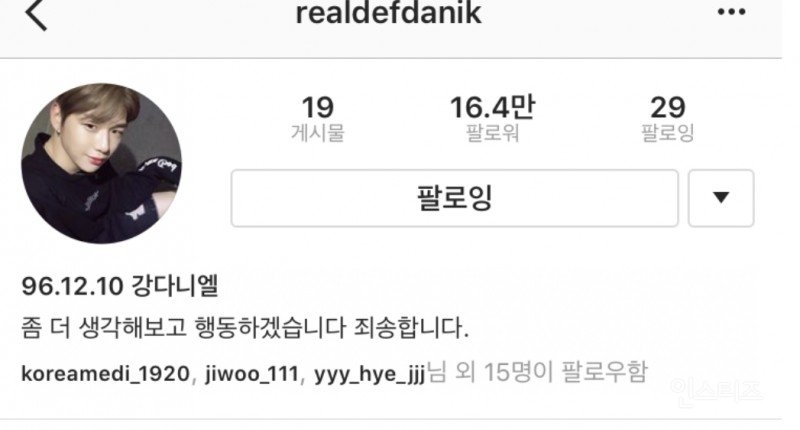 Mnet then responded by releasing an official statement to media source News1, explaining that they were currently in the process of understanding the situation.
"We acknowledge the controversy about fairness surrounding Daniel Kang, and we are currently assessing the situation. We are planning on discussing what measures to take after we have assessed it."

— Mnet Official
Source: Instiz, Mnet, WIKITREE, and Newsen
Share This Post