PSY Revealed Naeun Was The Perfect Choice To Work With For This Reason
PSY revealed the reasons why he chose Lee Byung Hun, Apink's Naeun, and Japanese singer PikoTaro to star in his upcoming music video.
PSY will be coming back with his eighth studio album, 4×2=8, and recently held a release press conference in Seoul to explain his star choices for his upcoming music videos for his title songs, "New Face" and "I Love it".
He first explained that he chose Apink's Naeun for New Face as he wanted to juxtapose his ridiculous dancing to Naeun's fresh-faced and graceful atmosphere.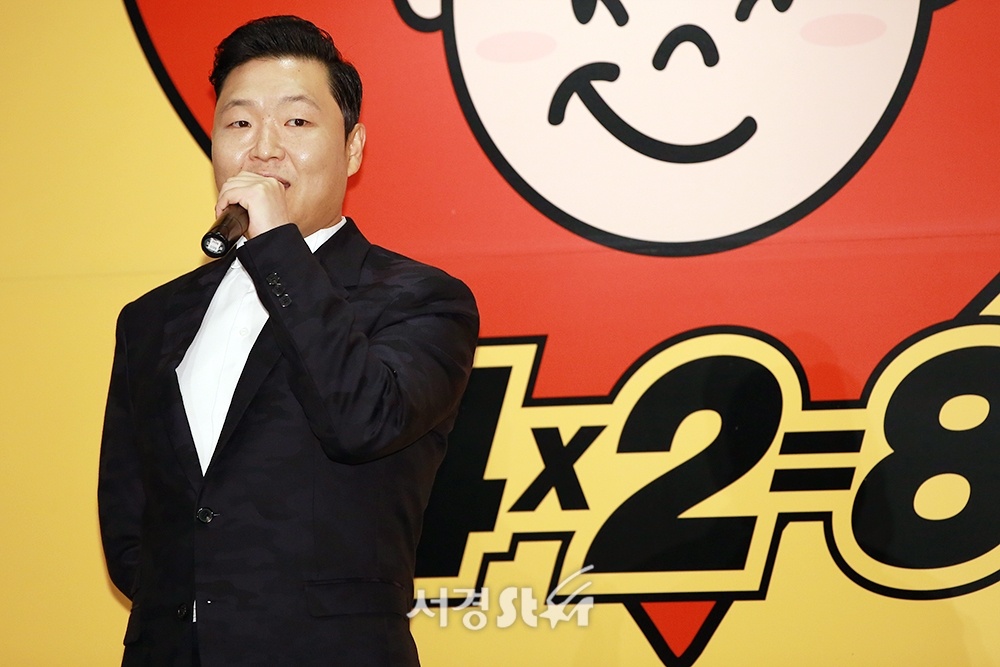 "The story behind New Face will follow a storyline about how I like 'mysterious women'.

As I was thinking of the music video's continuity, I said that I would think up the strangest situations and dance with weird moves, as long as someone graceful guest starred. Also, women who have strong Asian traits are the most beautiful to my standards."

— PSY
PSY continued by praising Naeun, saying exactly why she was perfect for the role.
"Naeun isn't a rookie, but I feel that the public will see her as very effeminate, and since she's performed with glamorous and dazzling concepts, the public could think that it's very new and refreshing to see her in my music video."

— PSY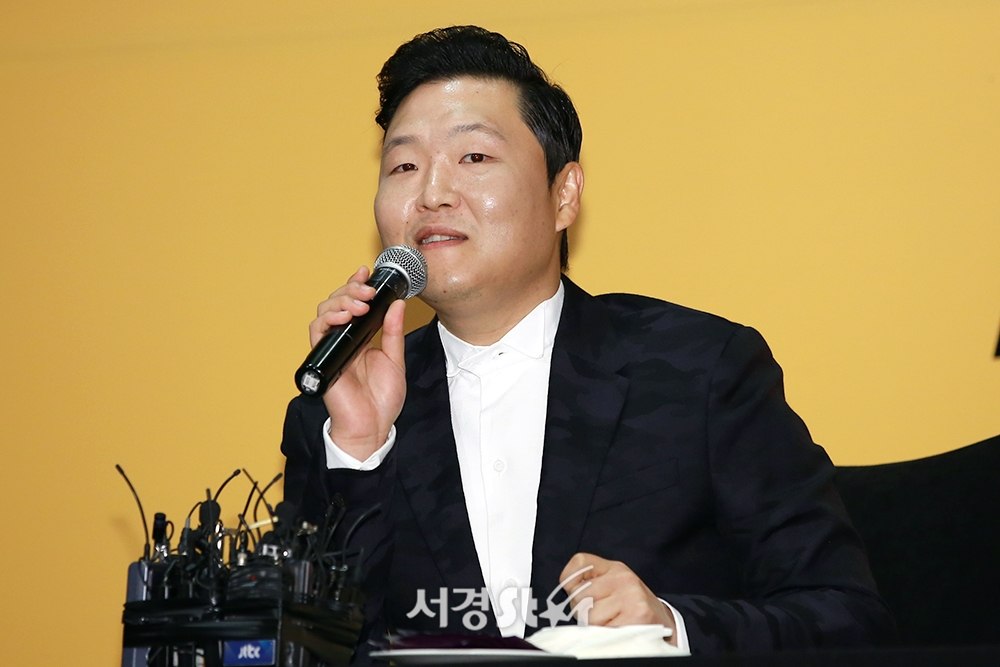 PSY then explained that internationally famous Korean movie star Lee Byung Hun will be making a short cameo in "I Love it" along with Japanese singer PikoTaro, who is most famous for his song, "PPAP (Pen Pineapple Apple Pen)".
He also revealed that when he asked PikoTaro to star in his music video, and PikoTaro explained that he had made the music video to "PPAP" after being inspired by PSY's music videos.
"He [PikoTaro] told me he made the video to "PPAP" after watching my videos. He said the video succeeded thanks to me, so I asked him if he could make a cameo appearance in my music video, and he agreed."

— PSY
Share This Post