Rap Monster Revealed His Favorite Song To Sing In The Shower
BTS's Rap Monster's favorite song, which was actually released in 2013 rocketed up music charts after he revealed what it was.
BTS recently guest starred on Mnet's popular variety show, The New Yang Nam Show where they revealed the answers to a number of questions fans always want to know the answers to. During this segment, J-Hope and Rap Monster revealed the answer to the question, "Out of other idol's songs, what is one song that you want/wish could belong to you?"
J-Hope confessed that BIGBANG's "FOOL" is his favorite, while Rap Monster's favorite song by another idol group is NU'EST's "Hello".
Suga decided to speak up about how much Rap Monster really likes the song. Suga explained that BTS's dorm used to be smaller and since his room was right next to the bathroom, he always heard Rap Monster singing "Hello" in the shower.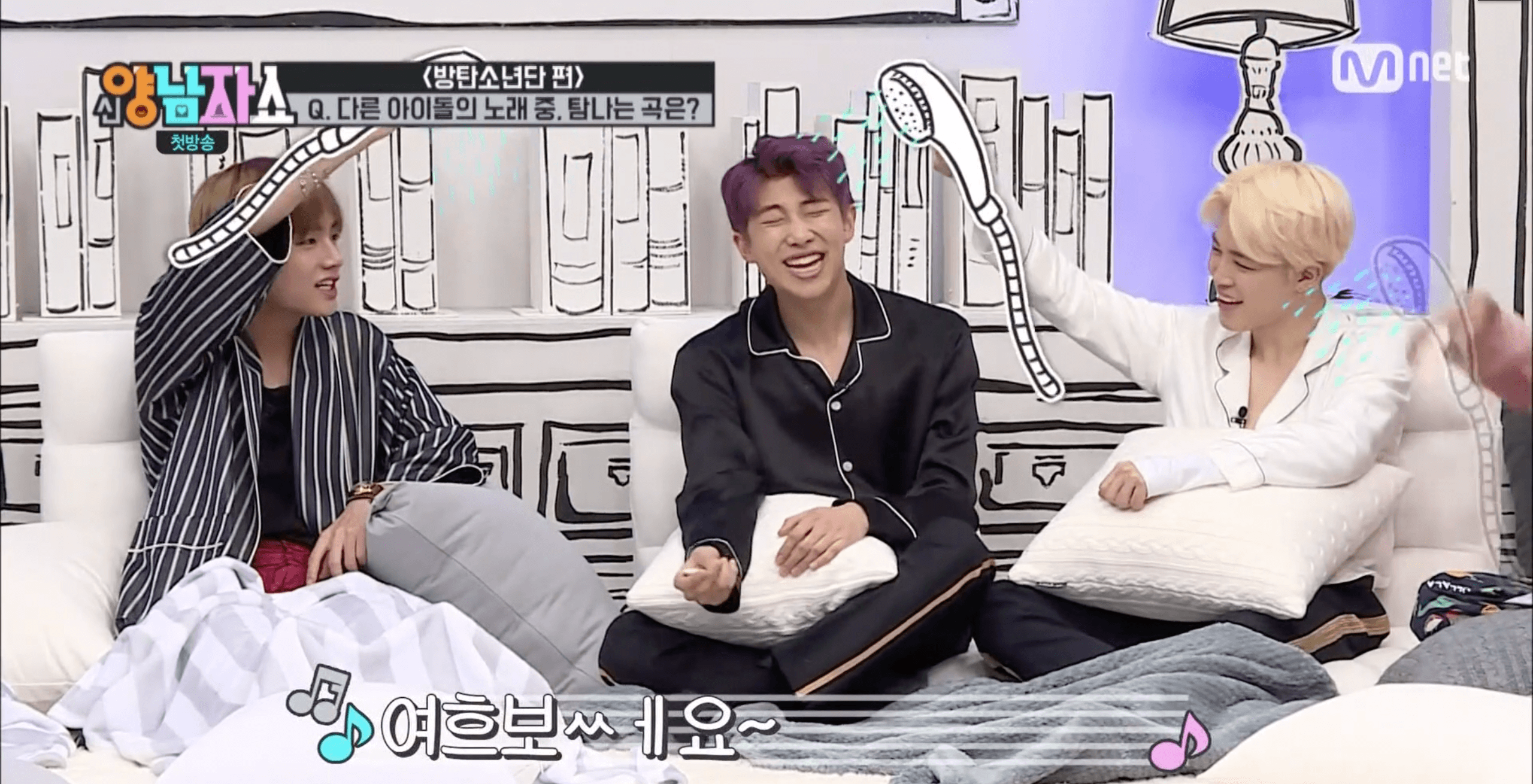 When asked to show everyone how he sang the song in the shower, Rap Monster sang a few lines with a lot of soul. After he finished, he confessed that NU'EST's "Hello" is indeed his favorite song. Rap Monster also expressed his hopes for the song to climb up on the music charts once again and praised it by saying that it's a masterpiece.
After the broadcast, "Hello" jumped to number 1 on Melon's Sudden Rise/Soaring Chart and trended on Twitter in Korea!
NU'EST's leader, JR, thanked everyone for showing love to their song from 2013. He also thanked Rap Monster and gave a shout-out to BTS's "Spring Day" as well.
Wow "Hello" is first place on the search rankings hehe. Thank you very very much for liking our music #RapMon #RapMonster #NU'EST #Hello #SpringDay is Awesome

— JR
Check out the clip of Rap Monster singing NU'EST's "Hello" below!
#NUEST #Hello şarkımızı bir de #BTS Rap Monster'dan dinleyelim ??

©Vlack_Verry pic.twitter.com/ZbGNFWFAYQ

— Nu'est Turkey (@NuestTurkeyLove) February 23, 2017
Share This Post