Fans Suspect Red Velvet Irene Is Hiding An Injury To Her Leg
After watching Irene with an apparent limp on several occasions during the last few days, fans are worried that she's hiding an injury to her ankle.
Many are suspecting that Red Velvet's Irene hurt her right ankle and she was seen limping at the red carpet during the 31st Golden Disk Awards. She was seen entering the area while holding hands with Yeri, perhaps for support. It seemed like Irene was clenching her fist tightly, as it would be quite painful for someone with a sprained ankle to walk, especially in high-heels. When Yeri had to let go of her hand, Irene tried her best to stable herself.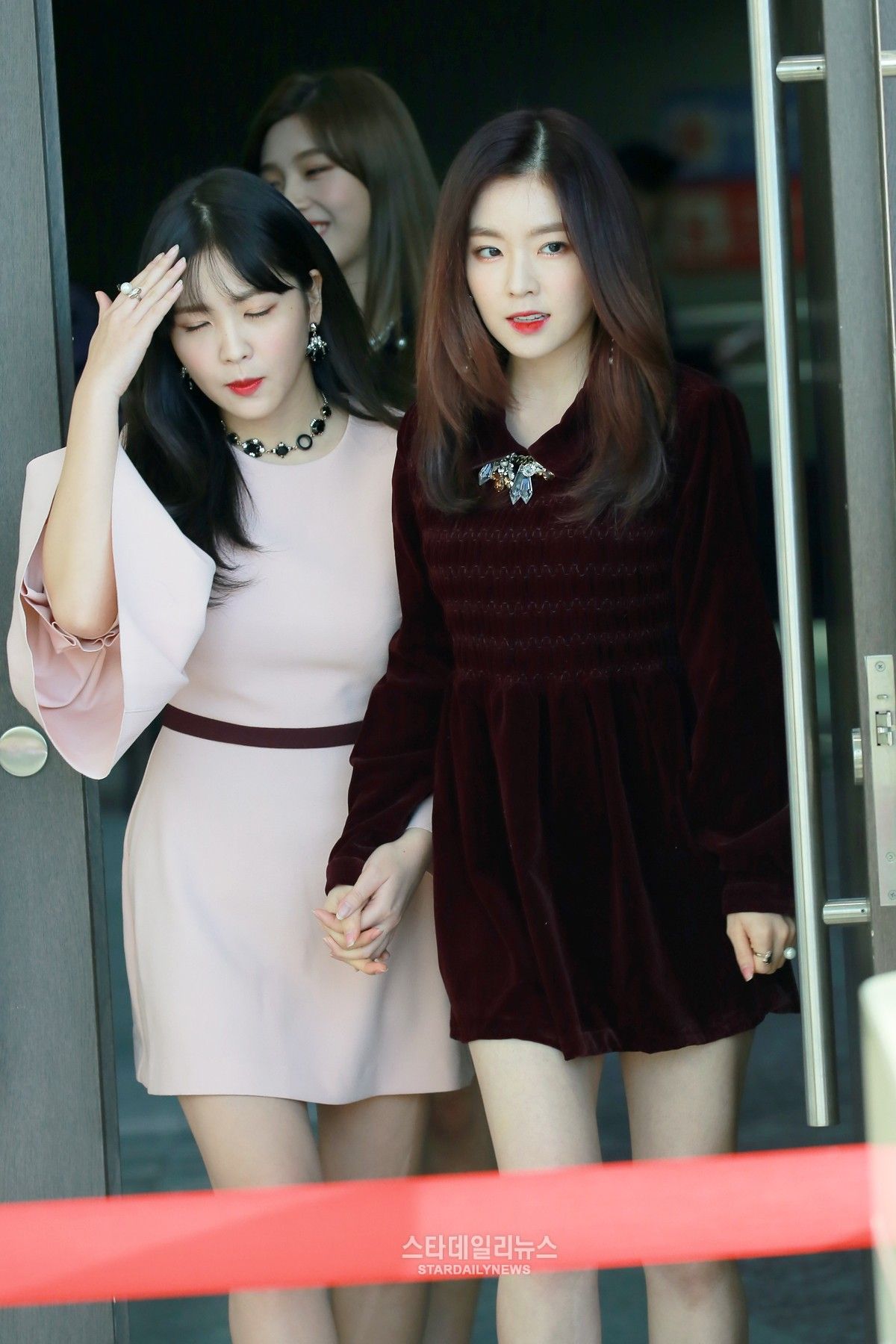 After they finished taking pictures, Irene quickly and carefully exited while trying to get support from anything she could grab. Seulgi had seen her struggling and hurried to help Irene.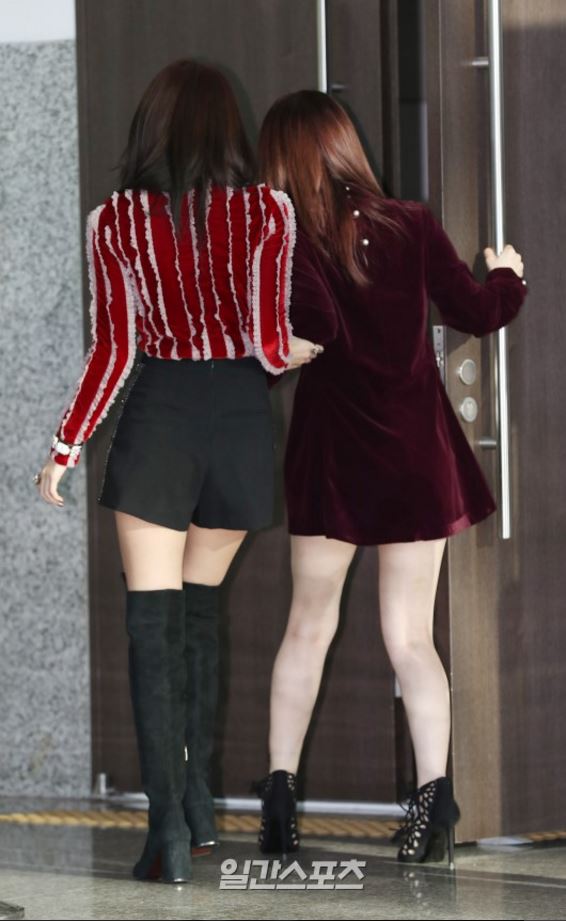 Despite her injury, Irene still persevered and performed on stage with her members. When they had to change stages between their performances, Irene seemed to be putting more weight on her left leg while walking.
During a live vlog after the award ceremony, a fan had asked a question about Irene's foot in the fan chat. For her fans to not worry, Irene said that she was fine with a smile on her face.
MC reading off the fan's question: Juhyun (Irene's real name) is your foot okay?
Irene: Oh Yes, I'm Okay. I'm really fine. Don't wor-. I'm fine.
발 어때요?
저 괜찮아요 괜찮습니다 걱정.. 괜찮아요~ pic.twitter.com/o9DxNtJH57

— 슬금슬금 (@sgsgom) January 14, 2017
Many fans also said that Irene had been limping a bit during Red Velvet's fansign the day before. At the end of the fansign, the members went out to the front to take a group picture with fans and to say their goodbyes. Irene was seen carefully walking over while putting weight on her left leg once again.

She also clenched her fist at the time and bit her lip, perhaps trying to endure the pain?
Those wondering how she got her injury suspected that she might have hurt herself while training for the 2017 Idol Star Athletics Championships. Earlier, Red Velvet announced on their website that the Red Velvet members would be participating in both archery and rhythmic gymnastics. Fans speculated for Irene to be Red Velvet's representative for rhythmic gymnastics as she specializes in modern dance and is also very flexible. Many wondered if she got sprained it while preparing for the sports event. However, it was announced later that Red Velvet won't be participating in that event anymore and that they will participate in track & field and archery.
Hopefully, Irene will get to get some rest so she could recover quickly instead of applying more pressure onto it!
Share This Post