Red Velvet's Seulgi Was Showered With Love From Her Members And Her Family While Filming "28 Reasons"
She has the most loving support system.
In the behind-the-scenes video of "28 Reasons," Red Velvet's Seulgi was showered with love from her members and her family, giving her the strength to finish the long days of shooting with a joyful smile.
On the second day of filming, Irene and Wendy visited Seulgi on set, cheering her on and gifting her dance team and staff with donuts to keep everyone energized.
Her members were extremely supportive throughout the entire process for Seulgi's solo debut.
They supported me so much. Even before this song came out, we discussed together, and I showed them the concept.

— Seulgi
Since it was her first time going solo, Seulgi was naturally full of worries, but her members' constant encouragement gave her the strength to believe in herself. Seulgi has always been an outstanding artist, and her members know that best, telling her that no matter what she did, everyone would love it.
Their words ring true, especially if you look at the achievements she's earned with 28 Reasons (as of Oct.11).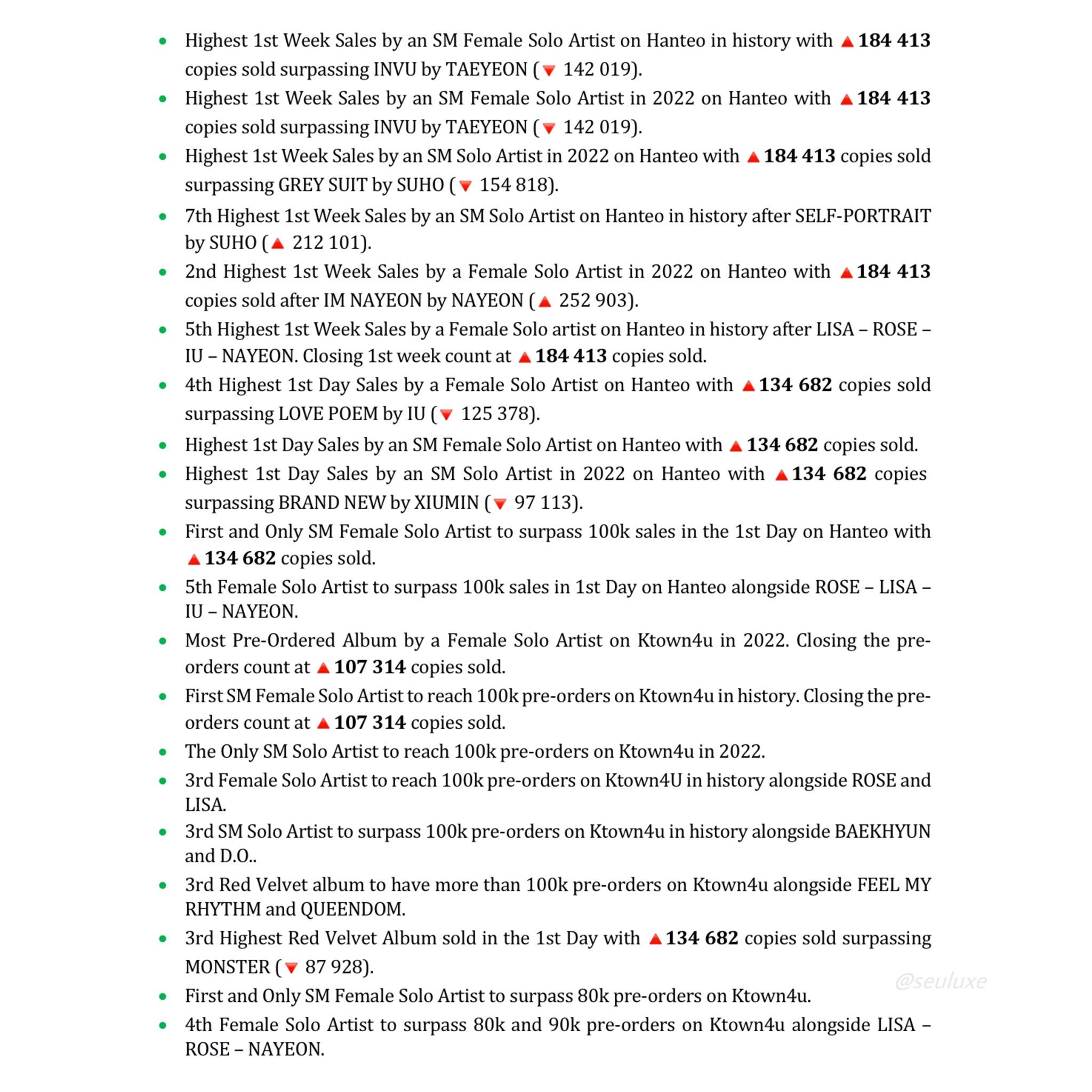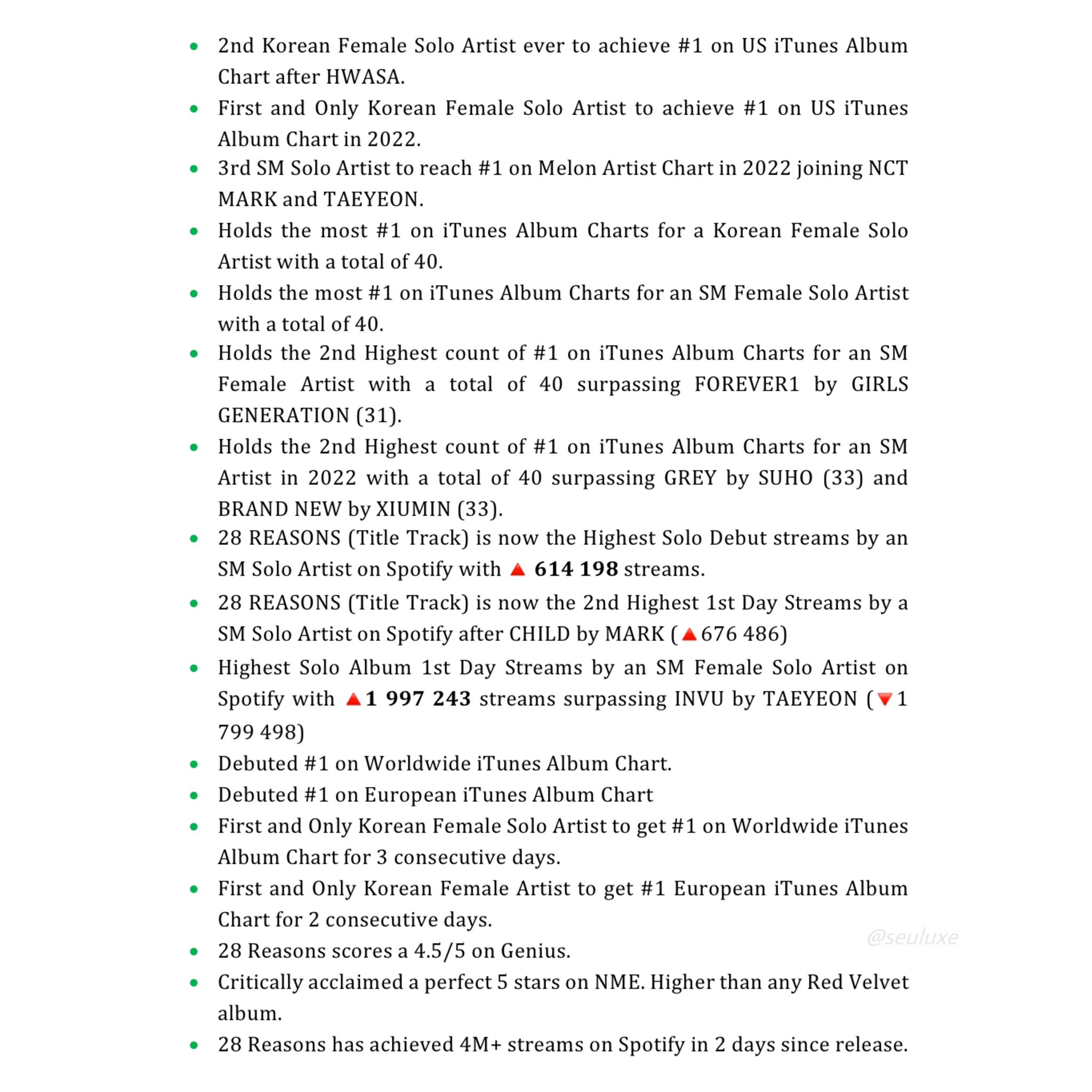 Red Velvet is a huge source of strength and comfort for Seulgi, and they've helped her stay positive and confident for her solo debut.
Without the members, I could've felt really down all the time. I've kept on doubting myself.

— Seulgi
Their love touched Seulgi's heart deeply, and though no words could summarize how grateful she is to them, her sincerity touches all of our hearts.
Seulgi's family were also some of her biggest cheerleaders, sending her coffee trucks and snack trucks to accompany her through the long filming.
My dad and aunt sent me a snack and coffee truck. It made me feel that I'm very loved once again.

— Seulgi
Her parents, cousin, and her youngest aunt's family also came to visit her on set, and their presence alone comforted and strengthened her.
Thanks to all the love she's surrounded with, Seulgi was able to finish the filming for "28 Reasons" with high spirits. While it was physically taxing, her members and her family served as her motivation and energy to push through.
Share This Post