This Rookie Is Called The Skinniest Idol For Her Ridiculously Low Weight
Korean beauty standards require idols to be fairly petite, but this rookie idol's ridiculously low weight has even Koreans talking about how thin she is.
Elris's Yukyung is frequently mentioned among fans for her cute smiles, adorable visuals, and also her very petite figure.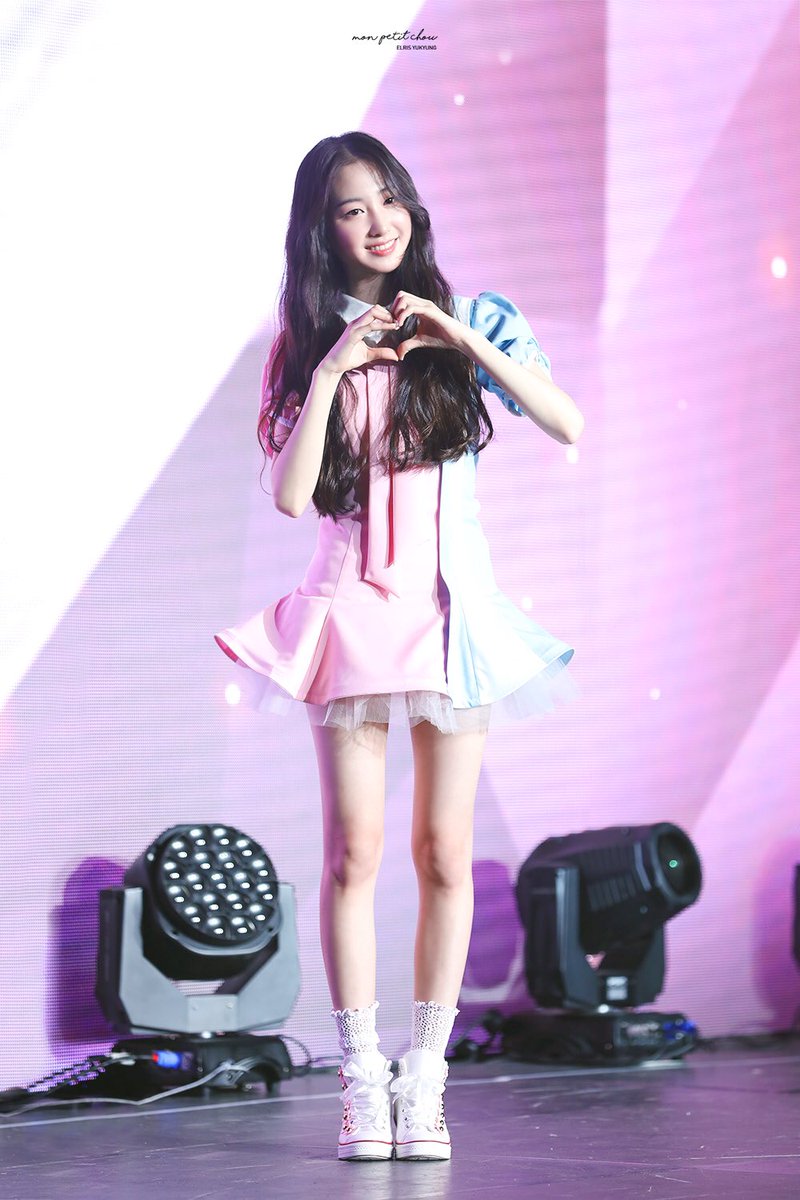 Yukyung's profile indicates that she is 157 cm tall and weighs about 37 kilograms (that's about 81 pounds!).
Fans are worried that even with her relatively shorter height, that she is extremely underweight.
"She looks so thin…. the agency should feed her."

"She is just too tiny"

"Perhaps she has a high metabolism and does not gain weight, you cannot reach that weight normally if you have a regular metabolism."

"As I can see in her picture, she would look like an elementary school student."

— Korean Netizens from Gasengi.com
Though the reason behind her weight may not be insidious the Korean music industry's focus on maintaining very petite figures is known to promote eating disorders and/or unhealthy eating habits.
K-Pop Trainees Forced To Lose Weight Every Day Or Get Kicked Out Of Agency
Fans just hope that Yukyung stays healthy enough to endure her hectic schedule.
Check out a fancam of Yukyung performing "Pow Pow" below:
Source: Dispatch 
Share This Post