Ryan Higa's K-Pop group BGA hits #1 on iTunes K-Pop chart
The biggest American "Kpop group" is #1 on iTunes's K-Pop chart.
YouTuber Ryan Higa's parody Kpop group, Boys Generally Asian, released their second song "Who's It Gonna Be". The song came out on March 24 and is already on the top of the iTunes Kpop chart! Ranking above the K-Pop industry's top male group such as Monsta X, GOT7, and BTS, the song "Who's It Gonna Be" is apparently a huge hit with American fans.
With the release of this new song, the group's previous release "똥싸야돼" is climbing the charts again and is currently at #9 on the chart as well.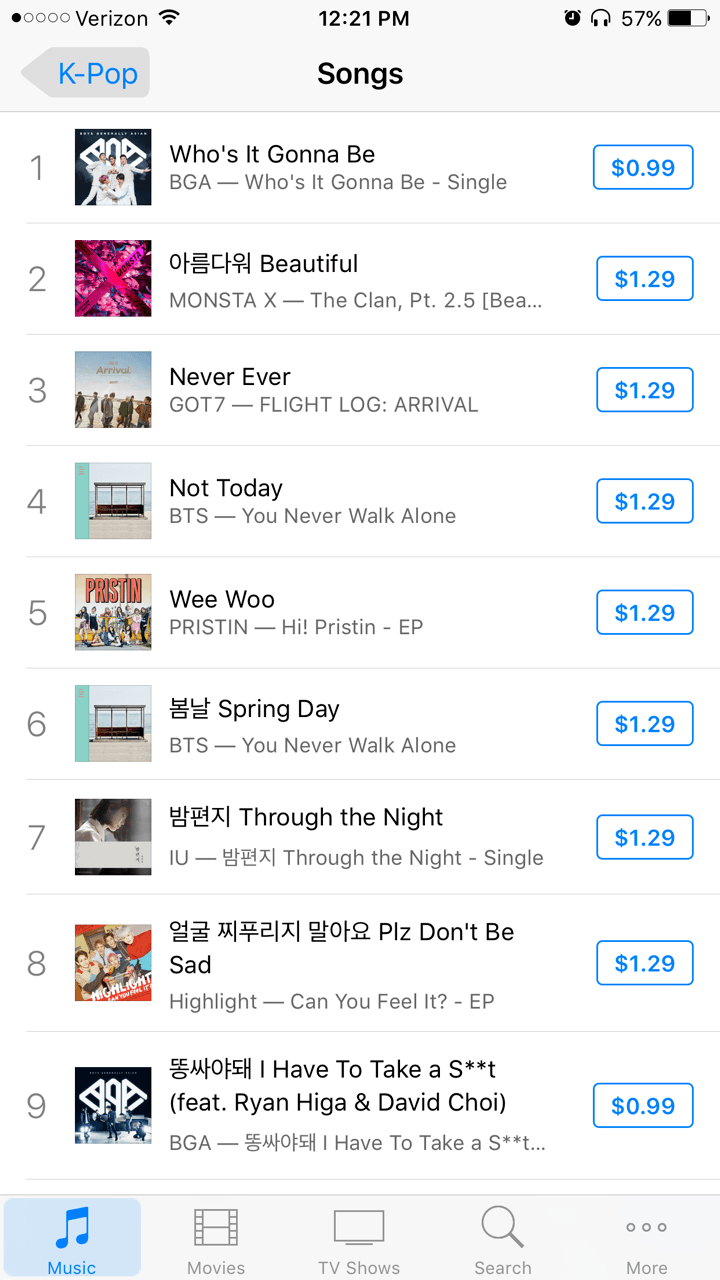 BGA has perfectly copied the process idol groups go through such as choosing their fandom name, official colors, and solo members. When Ryan Higa first created BGA, he released various versions of the song like most groups do. For their latest song, the group decided to release teaser photos and videos before the release. The group is able to sing most of their Korean lyrics despite most of the members being non-Korean. BGA was able to accurately mimic Kpop groups and are getting a lot of praise for their hard work.

Check out BGA's song "Who's It Gonna Be" below!
Share This Post