This Is How Sam Okyere Became Korea's Most Famous Black Celebrity
Sam Okyere has become a familiar face on Korean TV, but while today he's got a large following, few know the fascinating story of how he got started in the industry.
The TV personality working his way through the everyday life of Korean show business is considered to be one of the most influential foreign entertainers in South Korea. That in mind, it is not that surprising Sam Okyere comes with an interesting and meaningful background story that absolutely demands to be heard.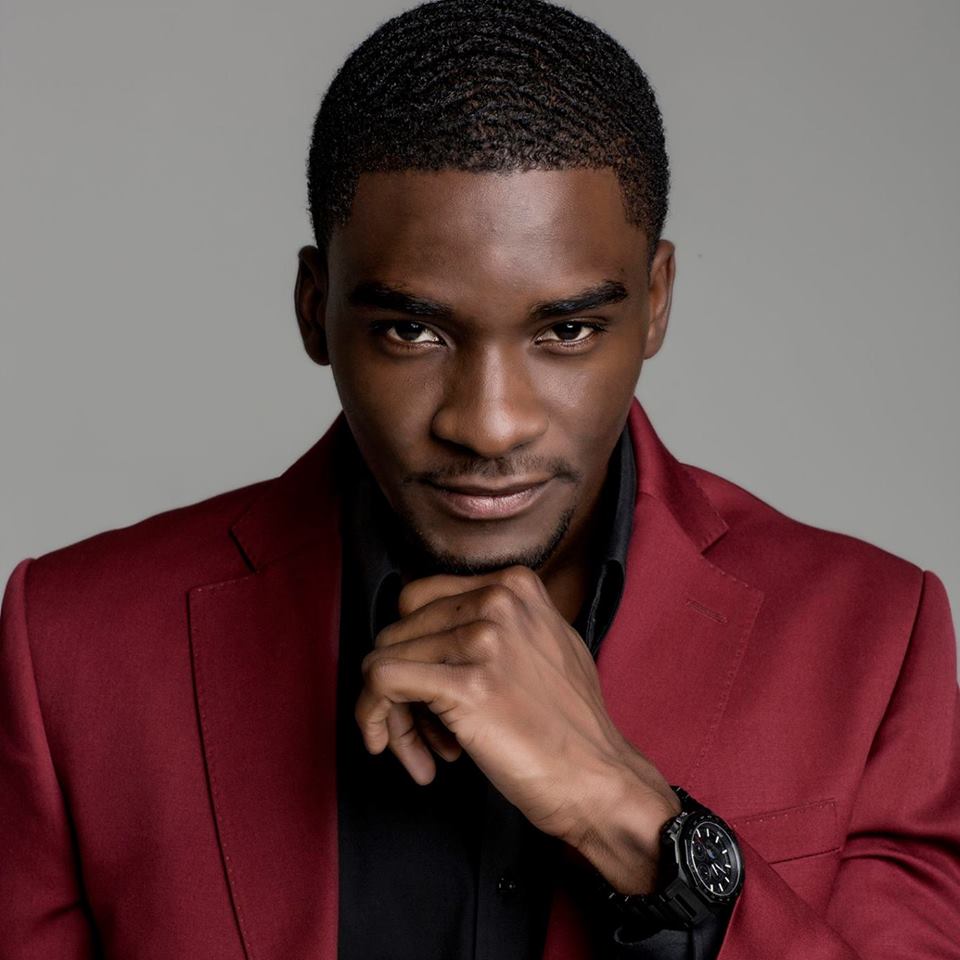 Okyere arrived in South Korea in the chilly spring of 2009 after getting accepted into the Korean Government Scholarship Program, where participants learn Korean withing a year before starting a university program. He was 1 of only 2 applicants that got accepted from his home country of Ghana.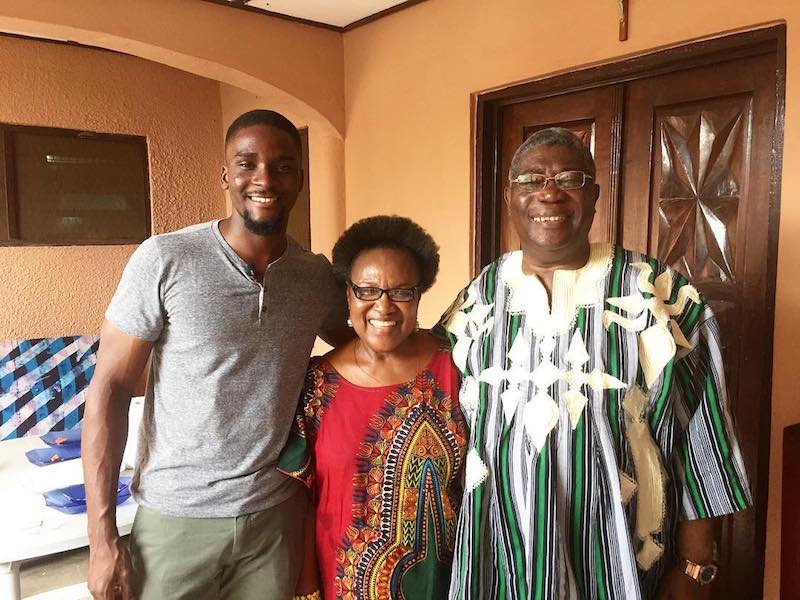 Arriving in Korea and spending his first year there surprised Okyere in many ways, all the way from being amazed about the luxuries of the big city to missing his family intensely during the festivities of family holidays. What made his quest noticeably tougher though was the constant racism he faced while living in the country.
Okyere commented on the subject in his interview with NextShark.
"When we first came and were learning to use the subway, nobody wanted to sit next to us. It was so weird. I was like, 'There are empty seats, people are standing up, obviously, they want to sit but not next to a black guy. What's up with that?' I asked my Kenyan friend, 'Do you get this all the time?' He's like, 'All the time, bro.'"

— Sam Okyere
Sparring with the frustrations he faced in the country while missing his family led Okyere to contemplate on whether he should drop out of his university program and return home. However, his thought process was cut short by a Korean friend who managed to convince him to stay and changed his perception of the problems he encountered.
"I realized instead of always complaining about the fact that they're ignorant, why don't I do something to change it? I really wanted to break that whole thing of colorism. I didn't want to be the Black friend, I wanted to be the friend."

— Sam Okyere
After this realization, Okyere dedicated his time for studying Korean and learning their culture. That was until he got hit with another clever idea to help him on his journey of bridging the gap between Africa and Korea. What better way to influence people than through the help of media.
"I did not necessarily look at TV as an avenue to make money," he said "I knew it was going to pay but I realized the power that media had. I said, 'If you want to be a voice for people, you want to be a voice for change, you can do it through the media.'"

— Sam Okyere
Battling through his first attempts in the entertainment industry, his career eventually got started when he appeared on the KBS talk show Hello Counselor and spoke about the difficulties he faced with racism in Korea. After his segment was aired on TV, he touched the hearts of a mass of viewers and became an instant hit.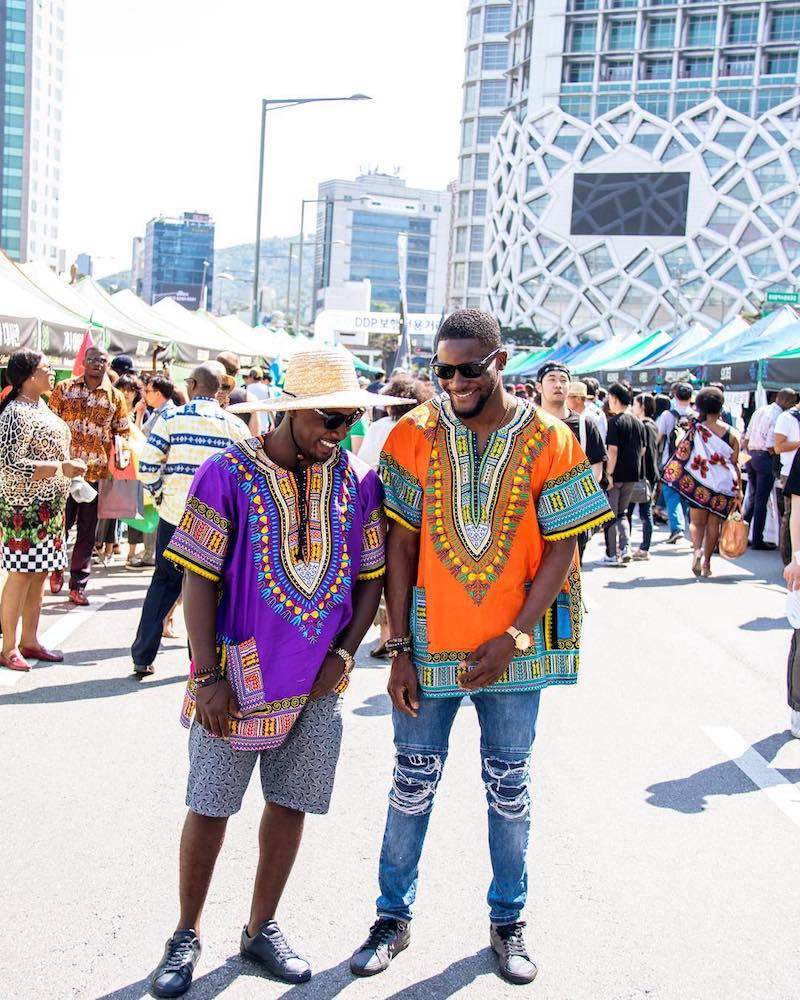 Today Okyere is not only dedicating his time toward his entertainment career but also for a lot of humanitarian and cultural diplomacy work. The TV star has helped open a school in his native country of Ghana and even cofounded a campaign to connect cultures through food and fashion.
"I want to be a person who's going to create change. I want to contribute. Of course because the Korean government has helped me too so whichever way that I can help I will help, especially in bridging the gap between Korean and Africa, especially Ghana where I'm from. That is my biggest motivation to start TV."

— Sam Okyere
When it comes to the subject of bringing cultures together and fighting racism, the witty entertainer takes the matter seriously.
Source: NextShark
Share This Post