Sana Fears TWICE's Comeback Won't Live Up To Fans Expectations
TWICE's Sana said she's worried their comeback might disappoint their fans.
In a recent episode of KBS's celebrity talk show, Happy Together, TWICE's Sana and Tzuyu were invited as special guests and talked about their upcoming comeback with "Signal" among other guests including their labelmate, 2PM's Junho.
The MC, Jeon Hyun Moo, first asked Sana and Tzuyu if they were aware of their level of popularity, to which Sana expressed she was extremely grateful for their big turnout at their concerts abroad.
He then asked TWICE whether they felt pressured about having to rank first, to which Sana explained that they always felt a great pressure, especially because they didn't want to disappoint their fans.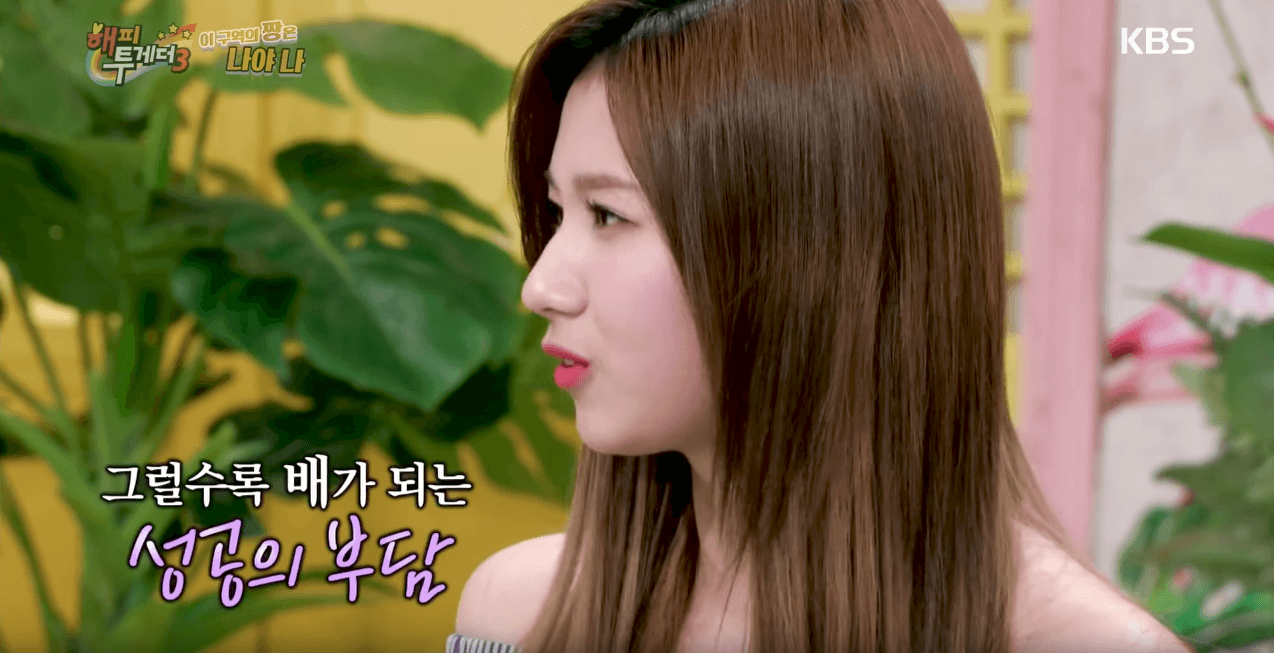 "We know that our fans and the public are expecting a lot from us whenever we make a comeback, so I think we're always under a lot of pressure. We've received a lot of love over the years, but I can't help but think 'What if they're disappointed with our new song?'"

— TWICE's Sana
Watch the segment here!
Share This Post