Sandara Reveals The Secret Behind Her Unchanging Beauty
2NE1's Sandara represents many women's goals when it comes to aging, so she has shared her secrets in an interview with Dispatch.
Sandara's age comes as a shock to many, especially because she still looks like she's in her early twenties, and many fans have begged her to reveal some of her beauty secrets so that they can slow down the aging process as well as she has.
In an exclusive interview with Dispatch, Sandara goes behind the set of Get It Beauty 2017, a talk show on which she is the host and discusses various beauty products.
The first tip she gave in staying youthful was "inner beauty". Many people associate "inner beauty" with having qualities like humility, generosity, and overall kindness but that's not the kind of inner beauty Sandara was referring to. Instead, "inner beauty" referred to beauty products that are made to be eaten.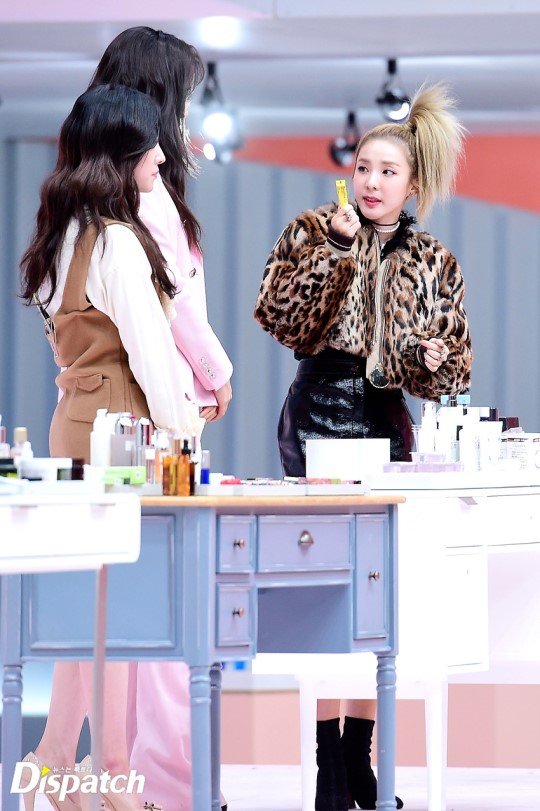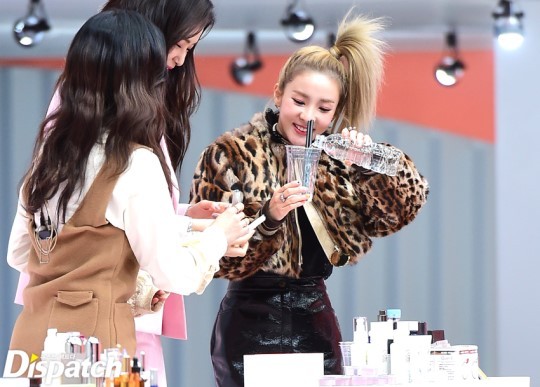 Sandara recommended that her audience take plenty of nutritional supplements, such as collagen and vitamins, to maintain a youthful look, as what is digested will manifest itself on the outside.
"I started taking inner beauty supplements ever since I debuted with 2NE1. I didn't look very pretty with a huge pimple, even if I tried covering it up with makeup. So I decided I should take care from the inside out first…

My favorite inner beauty product is a nutritional supplement that helps keeps my face debloated. It speeds up blood circulation, so even if I eat ramyeon the night before, my face doesn't bloat the next morning."

– Sandara Park
When asked if inner beauty was the sole aid to her flawless skin, she added that her daily makeup base routine was also highly helpful.
"I spend a lot of time and energy in my makeup base. In the evening, I put on 5 different times of makeup bases. Toner, serum, eye-cream, essence, and moisturizer…

I slather them on every night before I sleep. I take extra care especially these days because the weather is so dry. I feel really good when I wake up to a shiny face."

– Sandara Park
When asked about her day-to-day makeup, she explained the key to looking youthful is to not make it obvious that you have makeup on.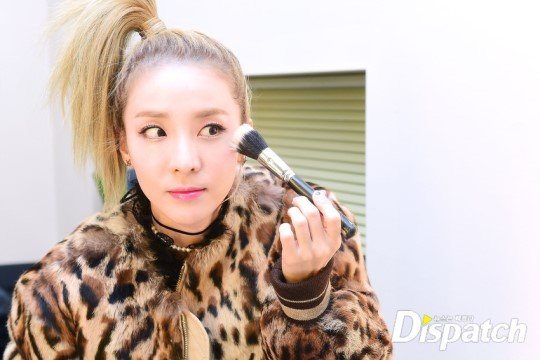 "The point is to make your makeup not so obvious. First, I wear a thin layer of BB cream, and I don't use any eyeshadow. After using a bright blusher and putting on some tint, that's the end of my makeup. It's so easy, right?"

– Sandara Park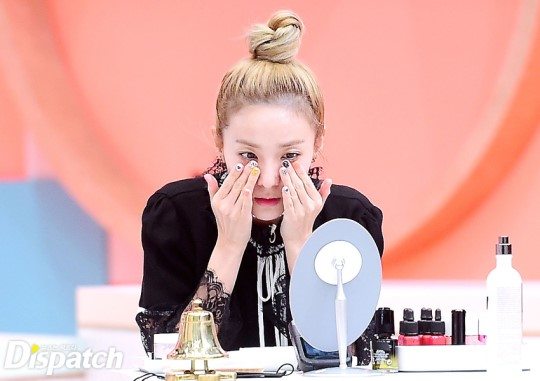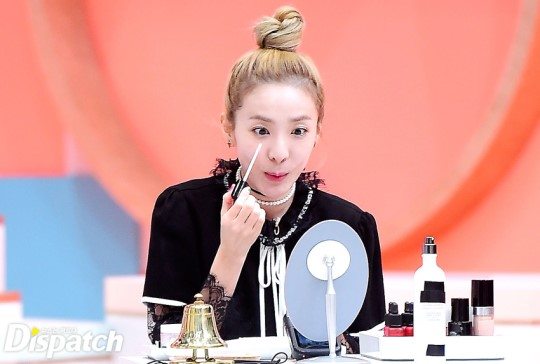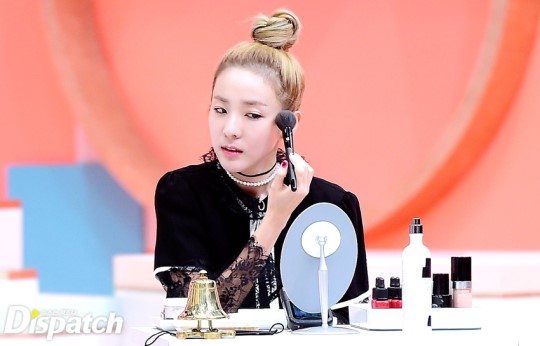 Sandara's beauty tips will be aired on Get It Beauty 2017 on February 19, at 8:20 p.m. KST.
Source: Dispatch
Share This Post