SECRET Hyosung Spotted In Her Sexiest See-Through Outfit Ever
Hyosung shows off her incredibly sexy style in a resurfaced shoot with Cosmopolitan.
Hyosung has always been good at showing off her sexy side and keeping up with trends. Recently a behind the scenes video from her photoshoot with Comopolitan last July came up again. Roses and see through tops are in style and it seems Hyosung was ahead of the crowd with this sexy look.

Hyosung has proven herself to not only be a great leader and totally hot soloist but also a supportive role model. She has worked hard to get to where she is and her confidence is certainly inspiring. Hyosung's beauty is one that really shines from within.

Her well-toned figure looked like it was made for this outfit. It's no surprise that people are falling in love with this shoot again as it exhibits not only fashion trends but everything that makes Hyosung irresistible.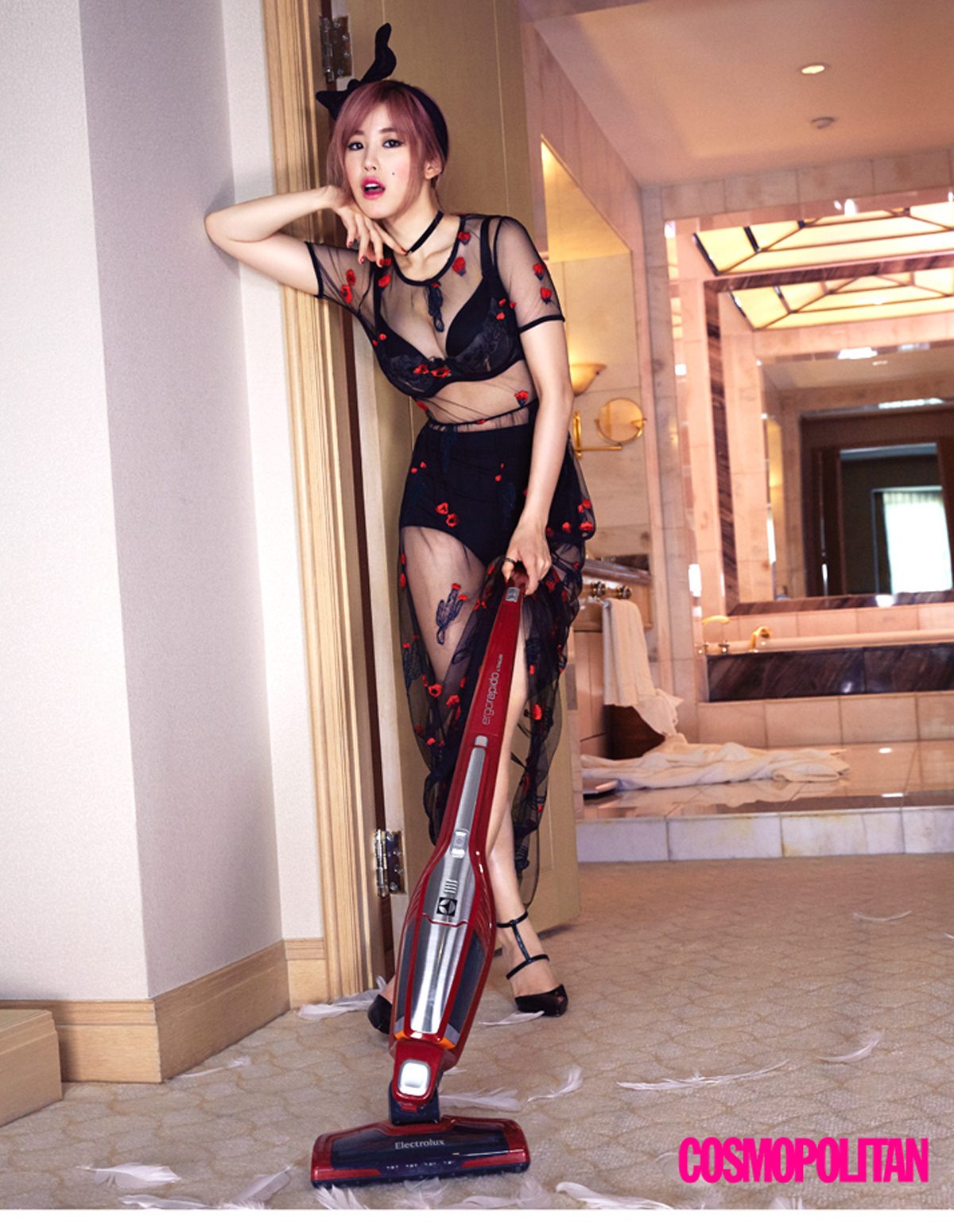 See the full behind the scenes video below.
Share This Post