Not even a snowstorm will keep Seohyun from her fans
A rare capture of Girls' Generation's Seohyun protecting herself from a blizzard has caught the attention of her fans. 
On January 21, Seohyun was spotted at the artists' entrance of KBS and posed for the press before she headed for a recording for Music Bank. It was snowing heavily that day with freezing temperatures and slippery roads.
This did not stop Seohyun from greeting the press and fans alike, showing her dedication to the people who braved the storm and waited for her outside. She gamely posed for them before she made her way inside.
Although she tried to hold her pose, a sudden gush of wind and snow came that caused her to lose her composure. Seohyun tried to cover her face with both hands and turned away from the wind. As the snowstorm started to calm down, she could not help but burst into laughter.
The cute moment was captured on camera. A true professional right?
Seohyun is the third Girls' Generation member to release a debut album and continues promotions for Don't Say No.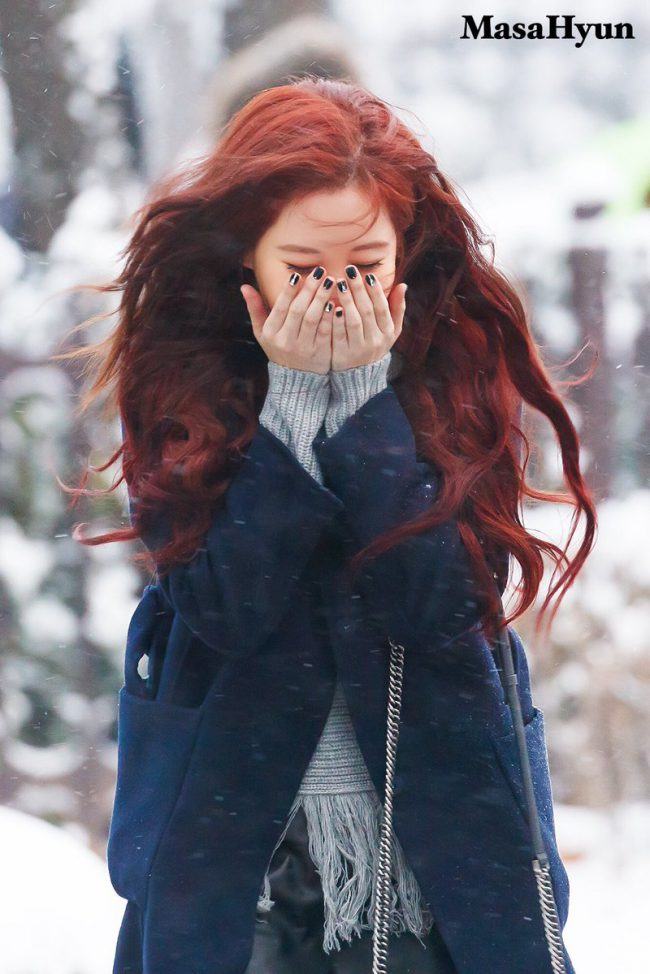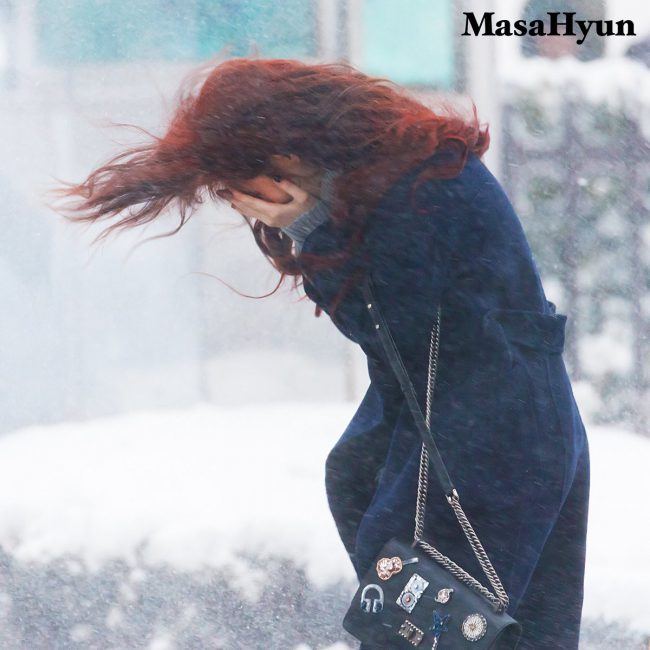 Source: Dispatch
Share This Post