Seolhyun admits she considered quitting being an idol many times
The life of an idol may often seem all sunshine and rainbows, but Seolhyun reminded fans in a recent broadcast that things can get really tough.

It is widely known that Korean idols are often subjected to intense diets in order to maintain their slim figures, and AOA's Seolhyun revealed on the variety show Happy Together 3 how dieting has affected her lifestyle. In fact, when asked what was particularly difficult during trainee life, Seolhyun responded without an ounce of hesitation: dieting.
"Dieting was so hard for me; I often considered whether I should quit being in a girl group."

— Seolhyun
Seolhyun then went on to reveal that she loves food (and loved it even more during her time as a trainee), but because she had to watch her weight, she would abstain. She had to record her weight and everything she ate and, as a result of her diet, was always hungry. During this segment of the program, Seolhyun also confessed that there were times that she wouldn't record the food she ate and would cry while eating it because she knew she would gain weight and get in trouble, but she couldn't help it because she was so hungry.
"I am 167cm tall, and I am not allowed to weigh over 48kg."

— Seolhyun
Seolhyun's confession of her company's strict weight rules surprised everyone on the show.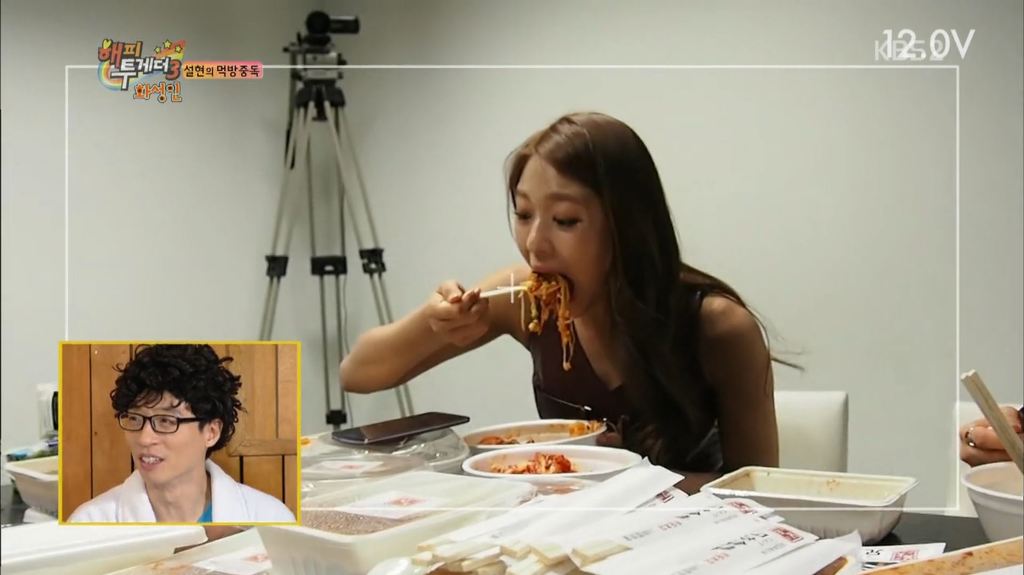 The episode ended on a happy note, however, with a mukbang video of Seolhyun as she was recorded happily eating a sandwich and noodles, astonishing everyone by how wide she could open her mouth.
Source: Dispatch
Share This Post