Seolhyun releases sexy behind the scenes photos
Seolhyun once again proves that she is one of the prettiest girls in K-Pop in these photos from her latest pictorial!
As the nation's sexy icon, Seolhyun has made many appearances for a variety of pictorials and CF's. With a superb diet and exercise plan, Seolhyun continues to capture the hearts of many.
The sexy model shared alluring photos of her latest shoot with Kloud Beer. Seolhyun posted the photos to her official Instagram page where fans praised her incredible beauty.
The photos are a peek behind the scenes of her famous commercial from mid last year.
Lotte Liquor, one of the world's leading producers of soju and owner of Kloud Beer, has recently announced their contract extension with girl group AOA.
A Lotte Liquor official offered a quote saying: "We plan to do various marketing such as CF, posters, and promotions with the establishment this year." They also complimented Seolhyun for her hard work saying that "Seolhyun is a good model" and that she expressed "bright and young images from last year".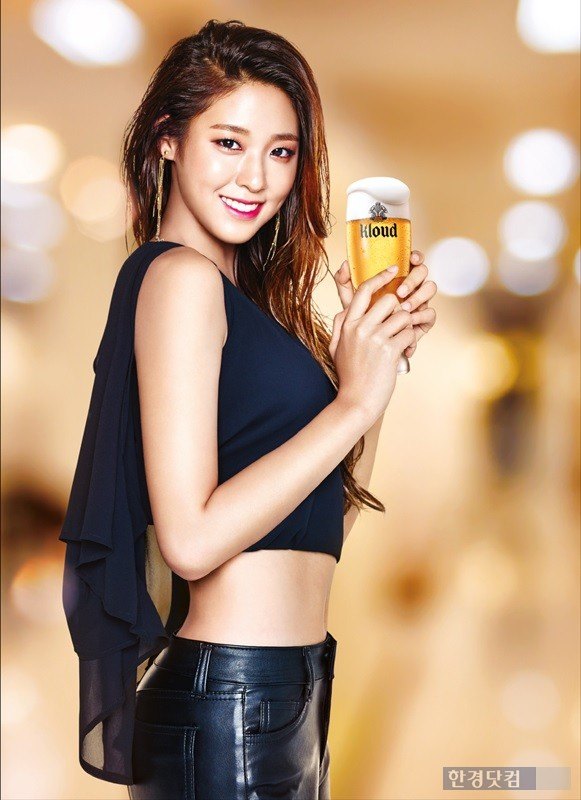 Seolhyun has recently been hard at work for her latest comeback with girl group AOA. Check out the music videos below!
Source: Hankyung
Share This Post