Seolhyun Has A Sister Who Works For Cosmopolitian
Seolhyun has gradually become a household name for being one of Korea's top idols, and even her sister, who works for Cosmopolitan, has had the opportunity to see Seolhyun at work several times.

Seolhyun's sister, Kim Joo Hyun, is a fashion editor for Cosmopolitan magazine. As a worker in the fashion and entertainment industry, Joo Hyun attends events as a member of the media and press. During the opening party for Valentino in Seoul, which Seolhyun attended, her older sister unexpectedly ran into her.
Joo Hyun was able to see to see her younger sister in the spotlight at the party. After bumping into her ow sibling during the event, Joo Hyun expressed her feelings toward the situation on her personal Instagram.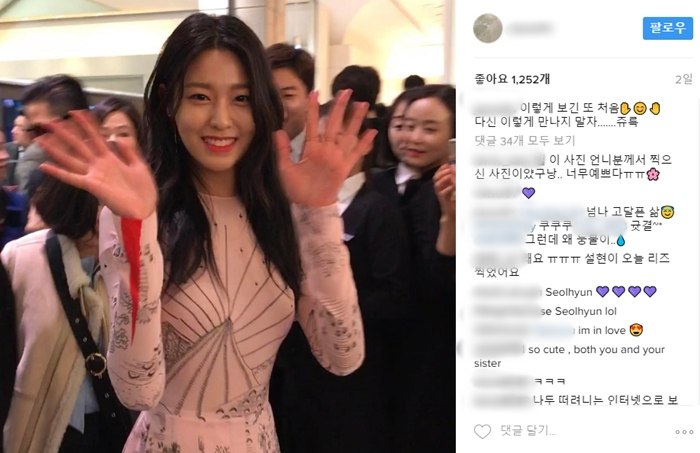 She posted on her Instagram with a shot of her sister at the event.
"First time seeing you this way. Let's never meet like this ever again. Tears."
Seeing this comment, Seolhyun's father joined in the conversation.
"I only see Seolhyun on the internet. You at least get to see her in real life^^."
Joo Hyun appeared on Cosmopolitan alongside her celebrity sister two years ago during a shoot, check out the photo behind-the-scenes footage that show their adorable sisterly interaction:
Share This Post