Seoul Now Has A 'Rage Room' Where You Can Smash Whatever You Want
Seoul Rage Room in Hongdae lets visitors get rid of the stress from their daily lives by smashing a variety of household items.

With sessions starting at just $18, it's surprisingly affordable to destroy anything from plates to television sets.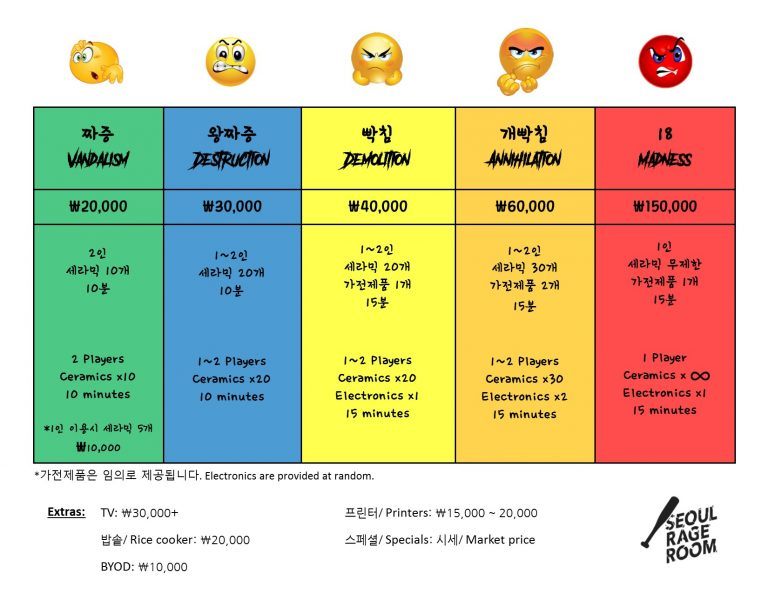 Anyone over the age of 18 can use the room for up to 15 minutes of destructive relaxation.

Visitors can even bring their own items to smash and can get rid of all that built up rage in the most satisfying way.

Source: Seoul Rage Room
Share This Post