SEVENTEEN's S.Coups Gushes Over His Love for Monsta X
He couldn't help but express his love for Monsta X.
Seventeen and Monsta X have been known to be good friends, and their interactions prove how close they are. How can we forget the cute selfies the boys of Seventeen took with the members of Monsta X in last year's ISAC?
We definitely can't forget the iconic 2015 MAMA in Hong Kong collaboration stage between the two groups as well! Proves that they have chemistry both on and off the stage!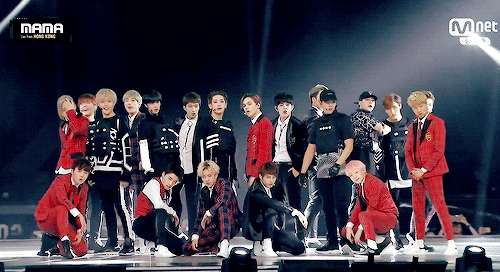 And it doesn't stop there! In the latest episode of Seventeen's "Going Seventeen", S.Coups couldn't help but gush over his love for the boy group and their fans!
He starts off by sharing a conversation he had with Monsta X's Shownu and Jooheon. S.Coups tells Shownu that he's pretty popular these days, only for Jooheon to ask "What about me?" S.Coups jokingly tells him, "You're not popular but Hoshi [Seventeen member] likes you!"
He then becomes more serious, expressing his love for both Monsta X and their fans, Monbebes.
I love Monsta X, I love Monbebe. Please be friends with our Carats, because we are good friends.

– S.Coups
The friendship between the two groups is definitely special, and the fans are so happy to see these types of interactions between the two idol groups. The fans of each group have since made a new fandom name "MonCarats", a combination of both Monbebe and Carats. It's great to see that the two fandoms were able to create a friendship, just like their bias groups did.
Choi Seungcheol aka SVT's leader to Monbebe:
"I love MonstaX"
"I love Monbebe"
"Please be friends with our Carats because were good friends"
MONCARATS LETS GET THIS BREAD@pledis_17 #SEVENTEEN pic.twitter.com/iGuXridt8V

— 🌻sϵbϴͷgῖϵ_sαϻῠϵl🌻 (@GARATSmeanie) March 25, 2019
S.Coups said that he loves monsta x and monbebe and asked monbebe to be friends with carats because seventeen and monsta x also have a good relationship 😢❤️ #moncarat #seventeen @pledis_17 pic.twitter.com/dSP1Puj3Hv

— ໒꒱ (@seungchill17) March 25, 2019
Check out the cute moment here!

Share This Post