Show Me the Money Contestant Disqualified For Posting This Picture To Facbook
Show Me the Money season 6 contestant Yoon Byung Ho was disqualified from the competition for spoiling the results of the show.
Yoon Byung Ho was a qualified contestant for Mnet's rap competition show, Show Me the Money season 6, but was recently disqualified for making the mistake of sharing the news.
In the rules for the preliminary round, all contestants were informed that any posts to social media containing any spoilers for the preliminaries would result in their disqualification from the competition.
Unfortunately, Yoon Byung Ho uploaded a selfie of himself wearing the Show Me the Money qualifying necklace on a Facebook page, thereby spoiling the results of the preliminaries.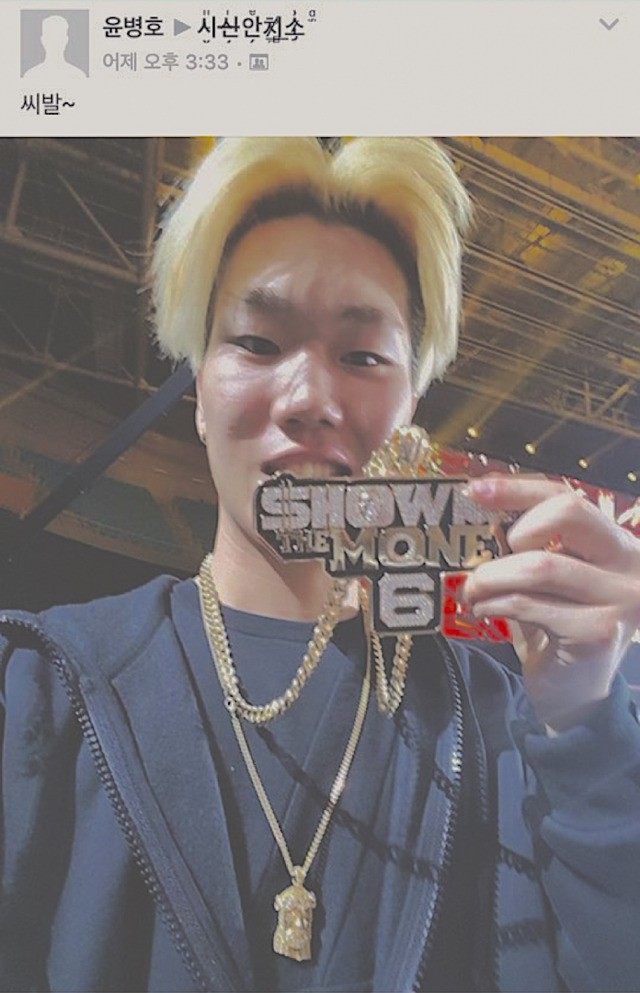 Furthermore, the poster with the rules specifically cited uploading a selfie with the qualifying necklace as an example of spoiling the results, which would disqualify the contestant.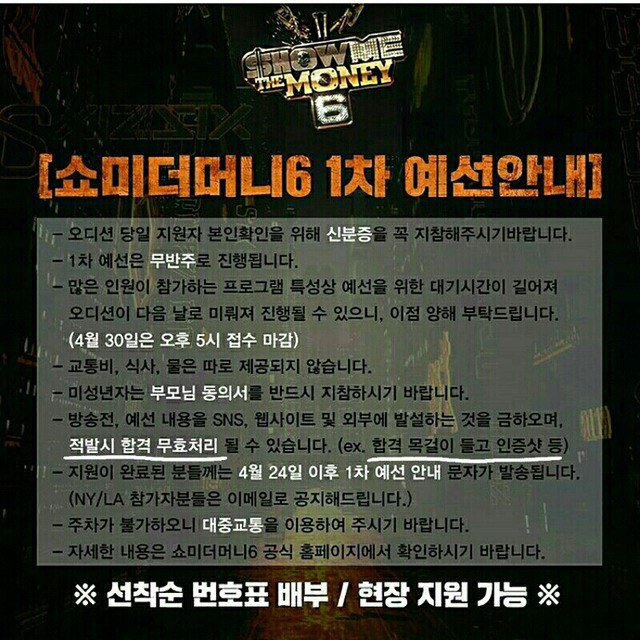 Soon after, Yoon Byung Ho realized his mistake but accepted the results. He also expressed how disappointed he was in himself, but showed that he wasn't going to give up on his dream.
"I did something stupid so I was stupidly disqualified from Show Me the Money. I'm really disappointed because it took me 4 years to qualify and I was so proud of my performance, but I promise to show you more awesome work!"

— Yoon Byung Ho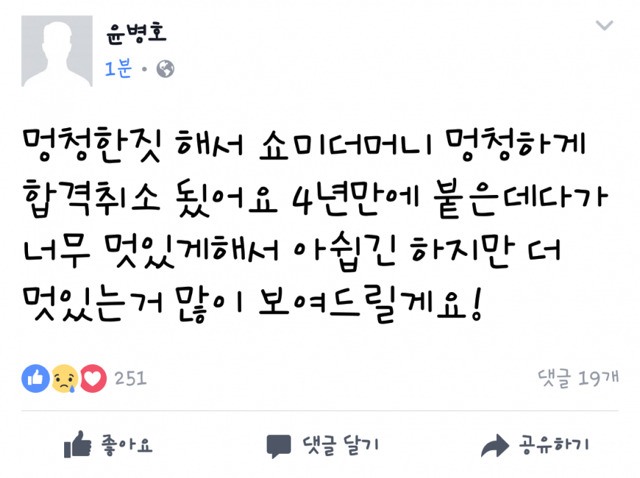 Share This Post