Here's Why SM and YG Artists Might Have Known Jennie and Kai Were Together Before Dispatch Outed Them
It does look awkward looking back on it.
Ever since the news about Jennie and Kai being in a relationship was dropped on New Years Day, 2019, there was speculation about how and when it began.
Particularly notable footage is from an airing of MBC's Show! Music Core from December 2018, that showed Jennie and Kai on stage together.
During the announcement of the winners, fans noticed Jennie creeping up next to Kai and dancing right next to him.
However, what followed suggests that their fellow SM and YG artists knew about their relationship and tried to hide it.
Soon after Jennie reached Kai, EXO's Xiumin and Suho and WINNER's Mino jumped in between them and started dancing.
At the time, this was just perceived as a friendly interaction between fellow idols.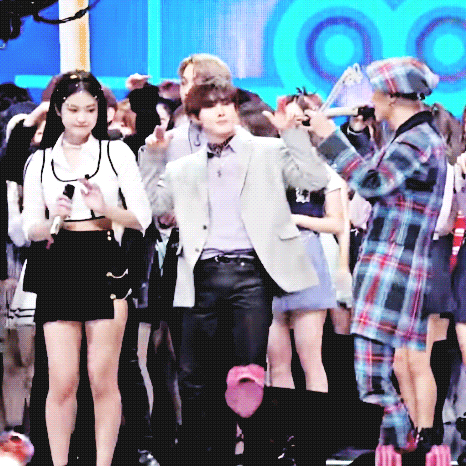 But after the revelation of Jennie and Kai's relationship, fans have revisited this footage and praised the fellow idols for trying to protect their relationship.
Fans who noticed this made comments such as:
"It's pretty awkward now that I see it."
"Look at them trying to hide their relationship."
"They saved them."
"It looks like Suho really made an effort."
"Suho's such a good leader."
Check out their efforts in the footage below:
Share This Post