SNSD Taeyeon shares seductive pajama selfie with fans
Taeyeon's latest selfie with deep red lipstick has fans going bonkers.
A recent photo of Taeyeon with an animated filter over her head, wearing dark red lipstick and pajamas is trending through online communities. It's known how much she loves using filters, and SONES can't get enough of it either. Fans commented on her low cut top, but it was revealed that the photo was taken when she was in Hawaii where the weather must be especially hot. Check it out for yourself below!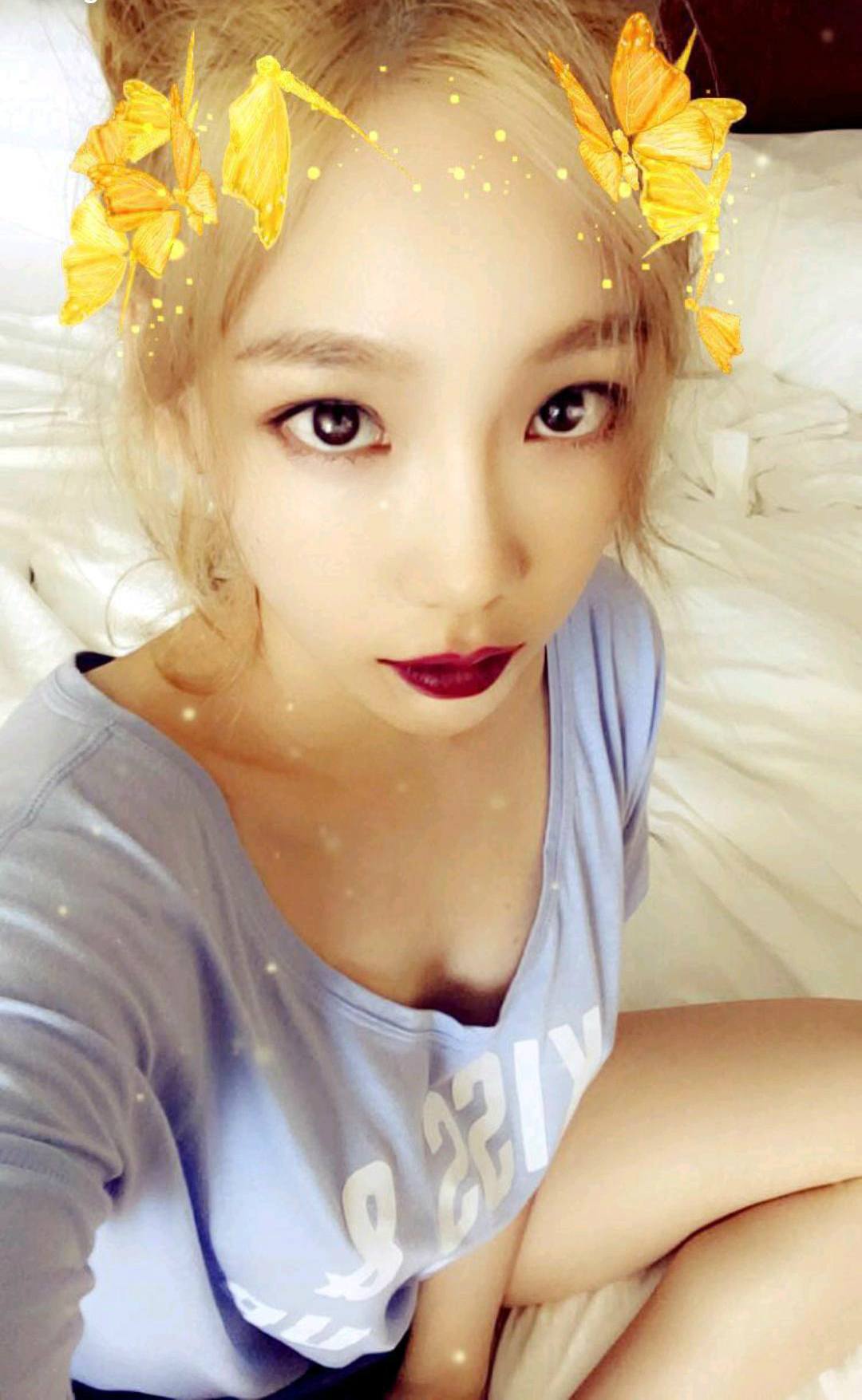 Share This Post