Somi Shocked By What Sohye Chose To Wear In Public
Somi and fellow I.O.I group member Sohye recently had a cute exchange on Instagram after Sohye posted a new selfie.
I.O.I's Sohye recently updated her Instagram with a video of her in a pink penguin onesie and a black penguin backpack outside in what appears to be an apartment complex.
She also had her hair in two buns and uploaded the video accompanied by the text "Pucca Pucca?" which is a Korean animated character as well as an expression of aegyo.
She showed her child-like innocence through her aegyo and clearly seemed to be having fun as she laughed at herself while cheekily running away from the camera.
While her fans thanked her for gracing their feed with such an adorable video, Somi left a hilarious comment on her post, advising her to dress normally when going outside.
"Sohye ㅜㅜㅜ You're really pretty but… Why… Are you doing that.. Let's wear normal clothes outside ㅠㅠㅠㅠㅠ ㅎㅎㅎㅎㅎㅎㅎ"

— Jeon Somi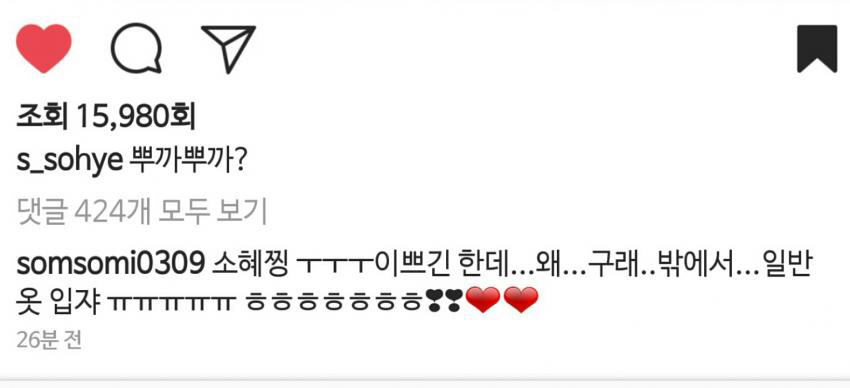 Source: Dispatch
Share This Post