Somi's Dad Gets Mistaken For A Bodyguard At Her Entrance Ceremony
While Somi is certainly used to attention after being I.O.I's center, her father also joined the spotlight at her high school entrance ceremony.

In fan taken photos of Somi's high school entrance ceremony, her father is seen standing behind her wearing sunglasses and a dark jacket. Due to his strong appearance and attire, Somi's father looked more like a bodyguard than a family member.
The distance between Somi and her father seems as if he is standing to guard her, and therefore, many people thought that he was simply her escort. His strong presence and serious look made netizens believe that he could be the next James Bond.
17.03.02 한림예고 입학식 📷HQ by mordekai_PG pic.twitter.com/2c071sdaRc

— everyone please check my pinned thank you. (@somsoomi0309) March 2, 2017
170302 한림예고 입학식
고등학생 전솜이 응원해😊
(feat.아빠가 보고있다)#전소미 #SOMI pic.twitter.com/LKthHdVUxg

— SOMI FANTASY (@SOMIFantasy) March 2, 2017
The young JYP Entertainment star recently graduated from Chung Dam Middle School, and pictures of the event captivated fans. Somi attended the entrance ceremony of her high school Hanlim Arts High School, where she will be studying practical music and vocal studies. Somi will be enrolling in the school alongside actress Lee Soo Min.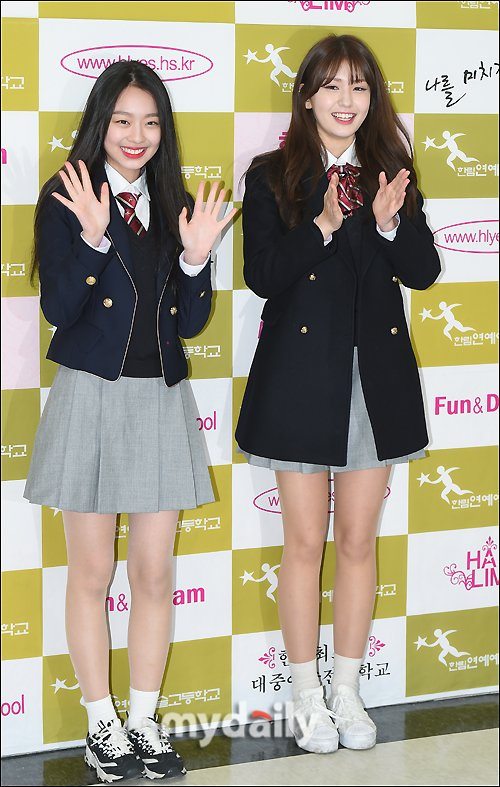 Somi and her dad have displayed their close relationship in the past on KBS' Happy Together and MBC-TV's My Little Television.
Congratulations to Somi for becoming a high school student!
Source: Nate
Share This Post