Song Hye Kyo's Family Was Once Blackmailed And Threatened With Acid Torture
They targeted her mother too.
Song Hye Kyo and her mother were revealed to have been blackmailed and threatened by someone she had worked with. In an episode of Channel A's Rumor Has It, it was revealed that Song Hye Kyo's mother had received a letter in January 2005, blackmailing her for ₩250 million KRW (approximately $234,000 USD at the time).
The letter claimed that the blackmailer had prepared large vats of hydrochloric acid and hallucinogens to pour on their bodies if they didn't send him the money.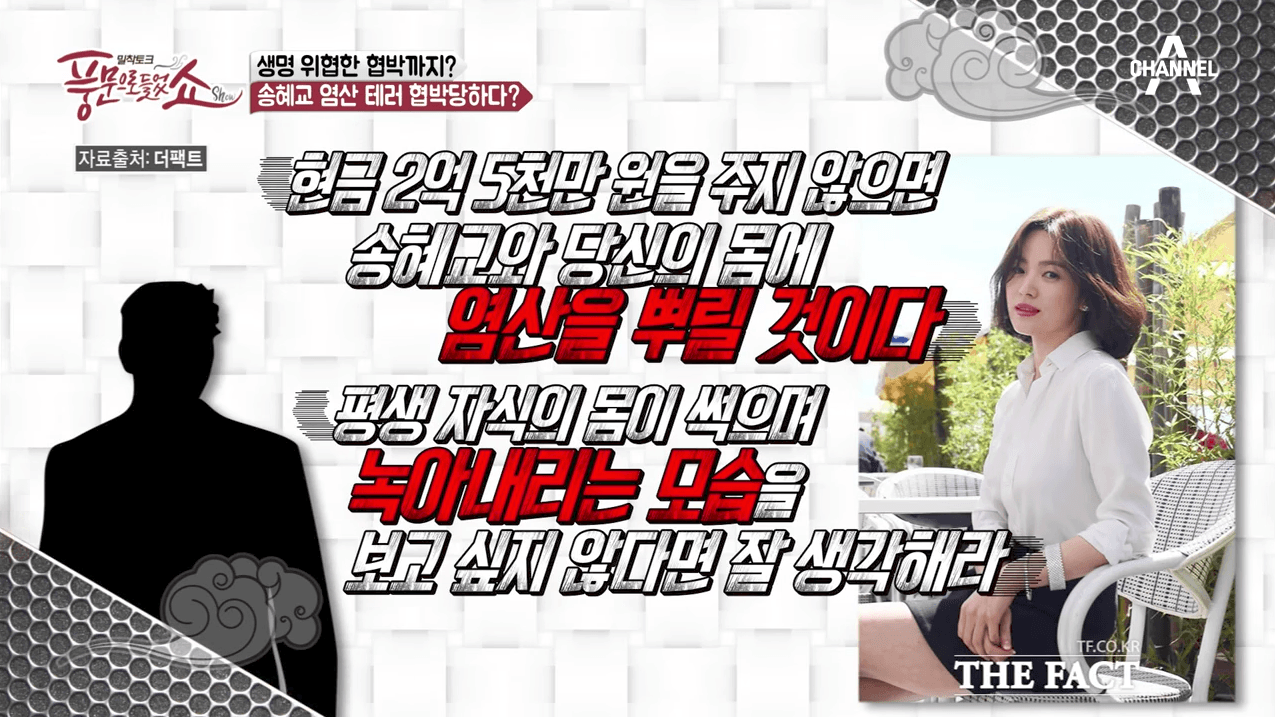 If you don't send me 250 million KRW, then I'll pour acid on you and Song Hye Kyo's body. If you don't want to see your daughter's body rotting and melting for the rest of your life, then you should really think about it. I've already prepared large amounts of hydrochloric acid and hallucinogens.

— Blackmailer
Upon receiving the letter, Song Hye Kyo's mother immediately moved Song Hye Kyo from her house to a different location and reported it to the police.
Following a police investigation, it was discovered that the blackmailer was her previous manager – whom she lived with for three years.
According to police reports, Song Hye Kyo's mother wailed uncontrollably upon finding out who the blackmailer was.
Song Hye Kyo's mother initially believed that someone who had asked her family for financial help may have been the culprit. Upon finding out it was her daughter's own manager, her mother refused to believe it and claimed, "That's just not possible. I don't believe it."
The panel members also couldn't hide their shock, especially because actors and actresses usually consider their manager as family and often spend all of their time working around them.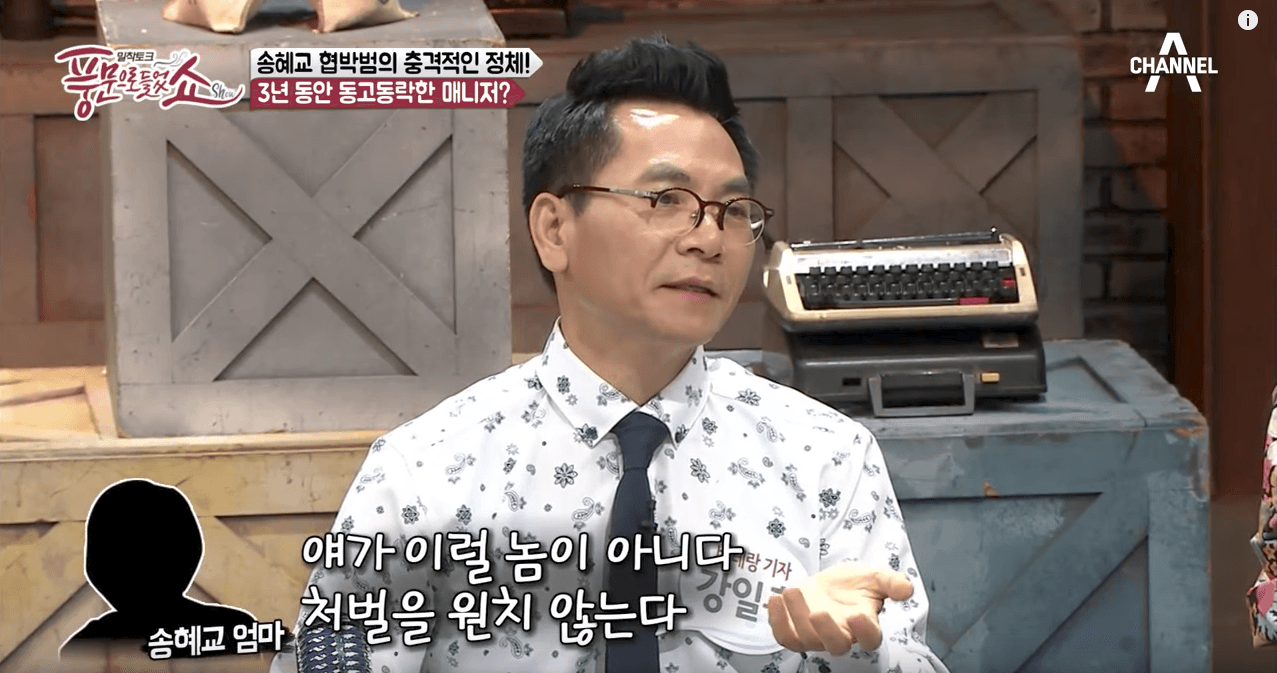 Despite the previous manager's threats and blackmail, Song Hye Kyo's mother expressed that she didn't want to press charges because she believed he would never have done such a thing.
Song Hye Kyo's previous manager was let go from the agency for not reporting the commission he earned from her photo shoots and spending it randomly.
After he was laid off, he struggled financially and moved around, sleeping at various public baths. During his struggles, he claimed he thought of Song Hye Kyo and how well she was doing, and resorted to blackmailing and threatening her and her family for money.
Watch the full segment below.
Share This Post