New data reveals which Korean age group loves Black Pink the most
Although YG Entertainment rookie girl group BLACKPINK received a lot of attention and positive responses from the public with their debut tracks, it appears that they're especially popular with one particular demographic. 
In a chart measuring trending music in Korea, it was revealed that BLACKPINK's biggest demographic was surprisingly listeners in their 50s, which made up over 60% of their listeners. In addition to the shocking statistic, it was also revealed that about 63% of their listeners are male, with the remaining 37% being female.
BLACKPINK's double debut music videos have also been touting impressive numbers, with both "BOOMBAYAH" and "WHISTLE" hitting over 3 million views each in just 24 hours since their initial release.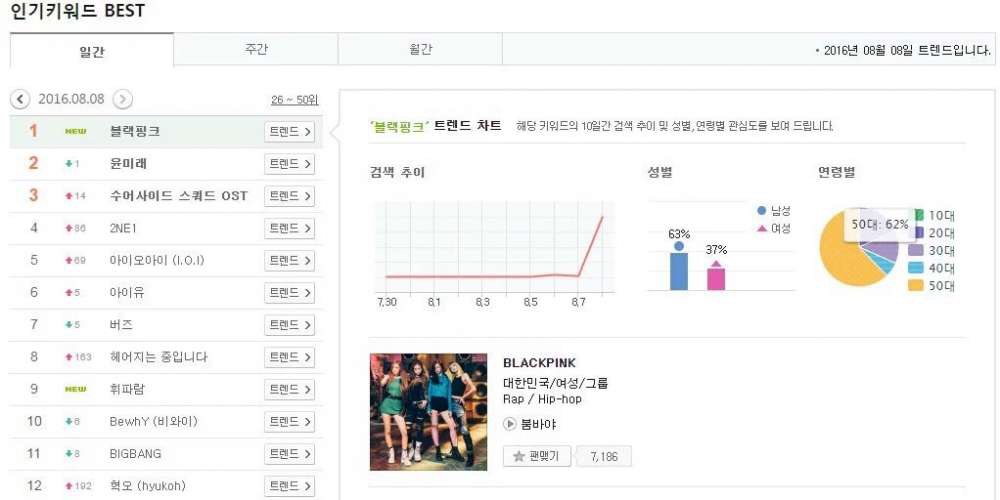 Source: Bada TV
Check out the two music videos below:


Share This Post