Suicidal Girl Who Defeated Depression With EXO Meets Chanyeol Face To Face
A 2nd year middle school girl, who is an avid fan of EXO, and her mother, who didn't like the fact that she was an EXO-L, were featured on SBS' Same Bed, Different Dreams. 
The young fan, Songji, confessed she spends 24 hours of her day thinking and watching EXO and her mother was unhappy and could not understand why she spent so much of her time and money on EXO and buying EXO related products.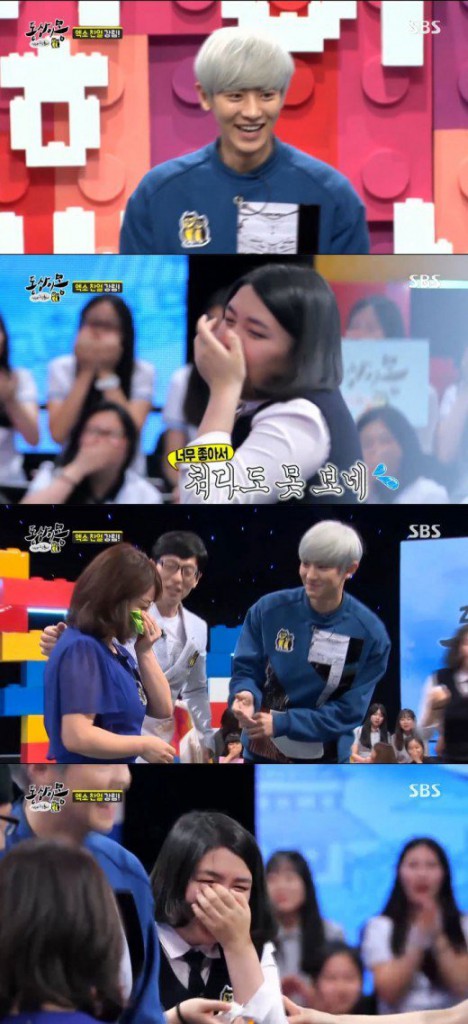 At this point Songji confessed the true reason behind her love of EXO. She revealed that when she was in sixth grade, her parents did not have much time for her due to the fact that her older sister was very sick. She had to deal with the loneliness and the depression that came with it by herself. She confessed that she even attempted to hurt herself as the result of her depression.
That's when she came across EXO and found security and a sense of community in their fandom. She stated that by becoming a fan she became more social with her friends talking to them about EXO.
Chanyeol even appeared as a surprise guest for Songji.

Source: TV Report
Share This Post