Girls' Generation Sunny continues to receive death threats – Here's how she reacts to them
On a recent broadcast, Girls' Generation's Sunny discussed negative comments online and how they make her feel. 
When asked what type of hateful comments she considers the worst, Sunny easily answered that death threats and comments telling her to die were the worst, causing fans to empathize with her. After hearing what Sunny had to say about reading malicious comments such as death threats, many fans expressed their feelings on netizens who write such hateful messages, advising Sunny to ignore such comments and continue to do whatever she wants.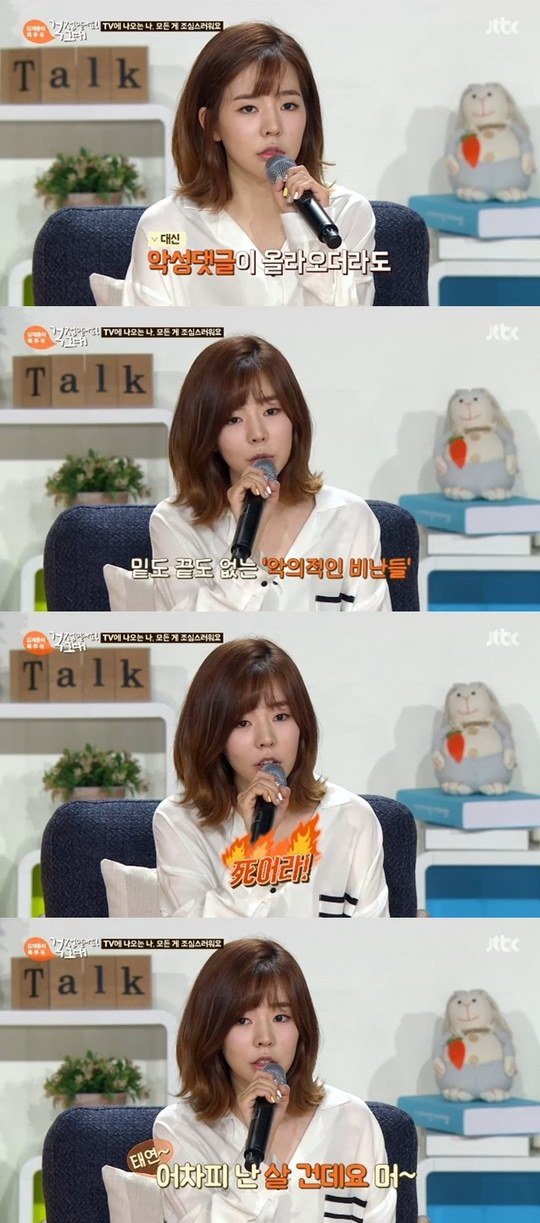 Source: Newsen
Watch Sunny attempt to use her aegyo on her fellow Girls' Generation members below:

Share This Post