Suzy Didn't Know How To Use Instagram So She Asked Her Fans For Help
Suzy ran into some trouble while captioning her Instagram, so her fans came to her rescue!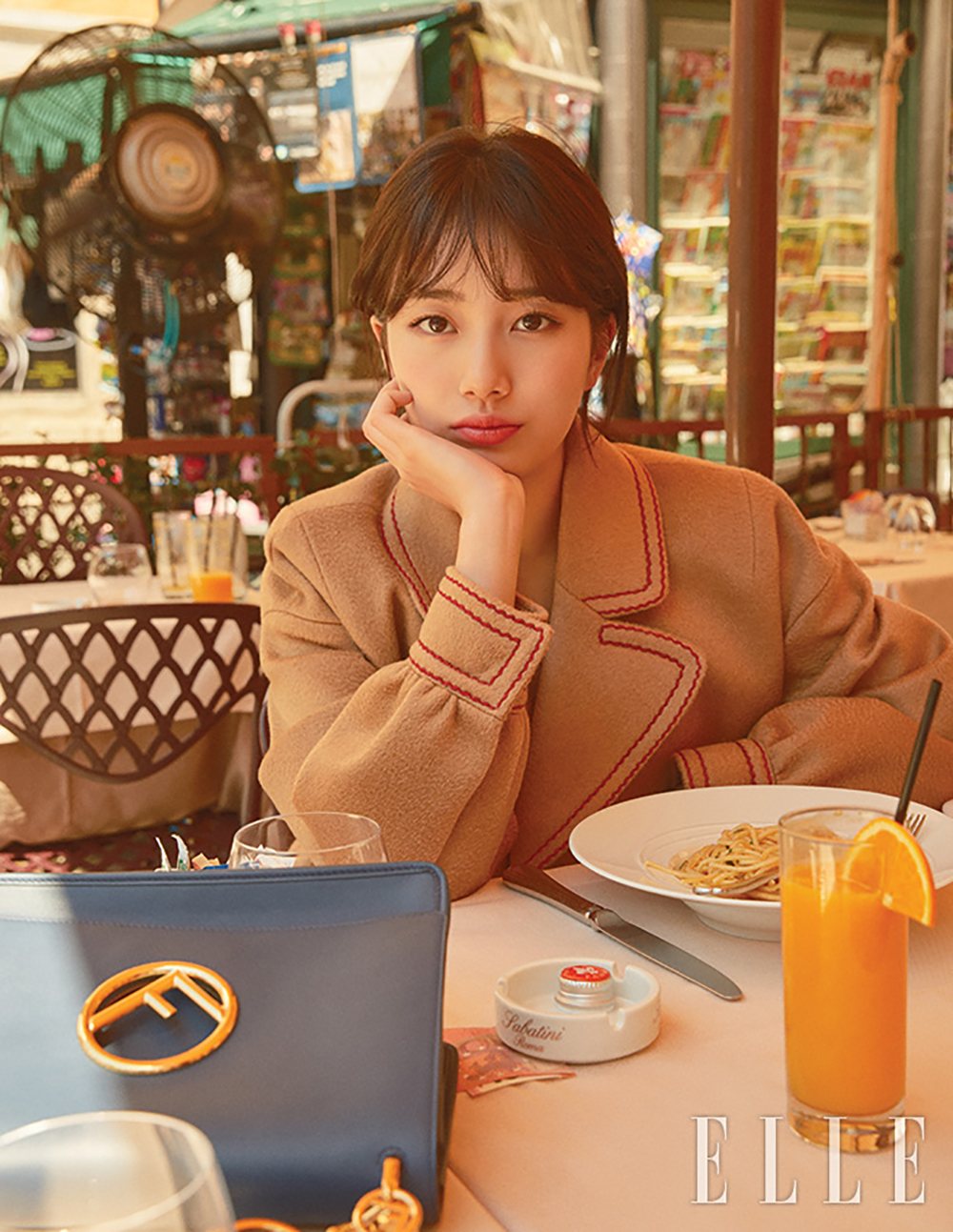 Suzy's fans noticed that Suzy uploaded a post with a long caption for the first time ever.
"?????? Bang!!! There was a small accident while I was shooting.

The sound was pretty loud…

but people kept walking like nothing happened.

(Their attitude was pretty cool!) This photo was when I was shocked from the noise in the middle of posing."

— Suzy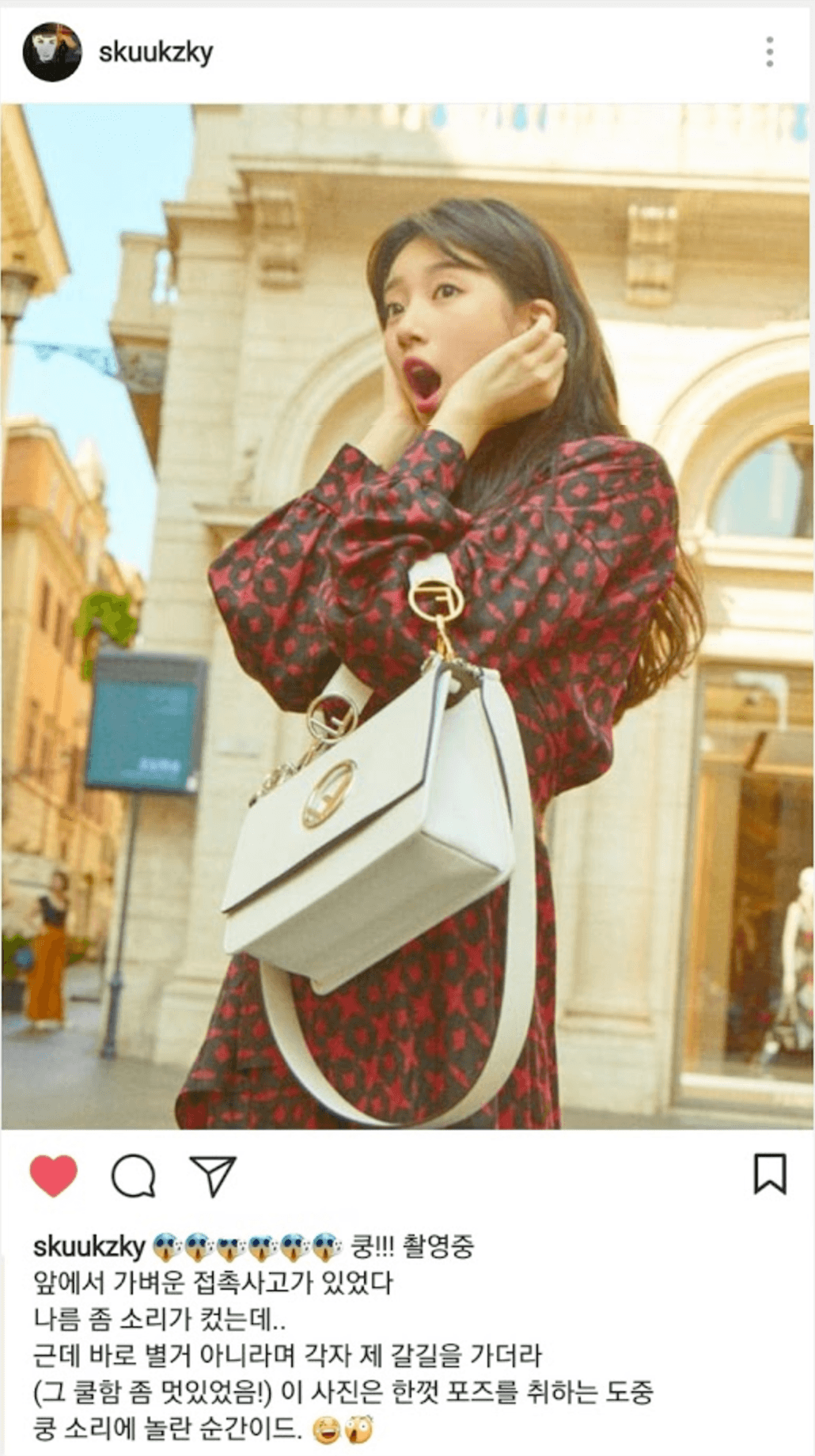 But Suzy wasn't used to writing such long captions, so she wasn't sure how to change up the format.
"I put a lot of effort into this caption's formatting, but it comes out all spaced together… Can someone tell me why.. ?"

— Suzy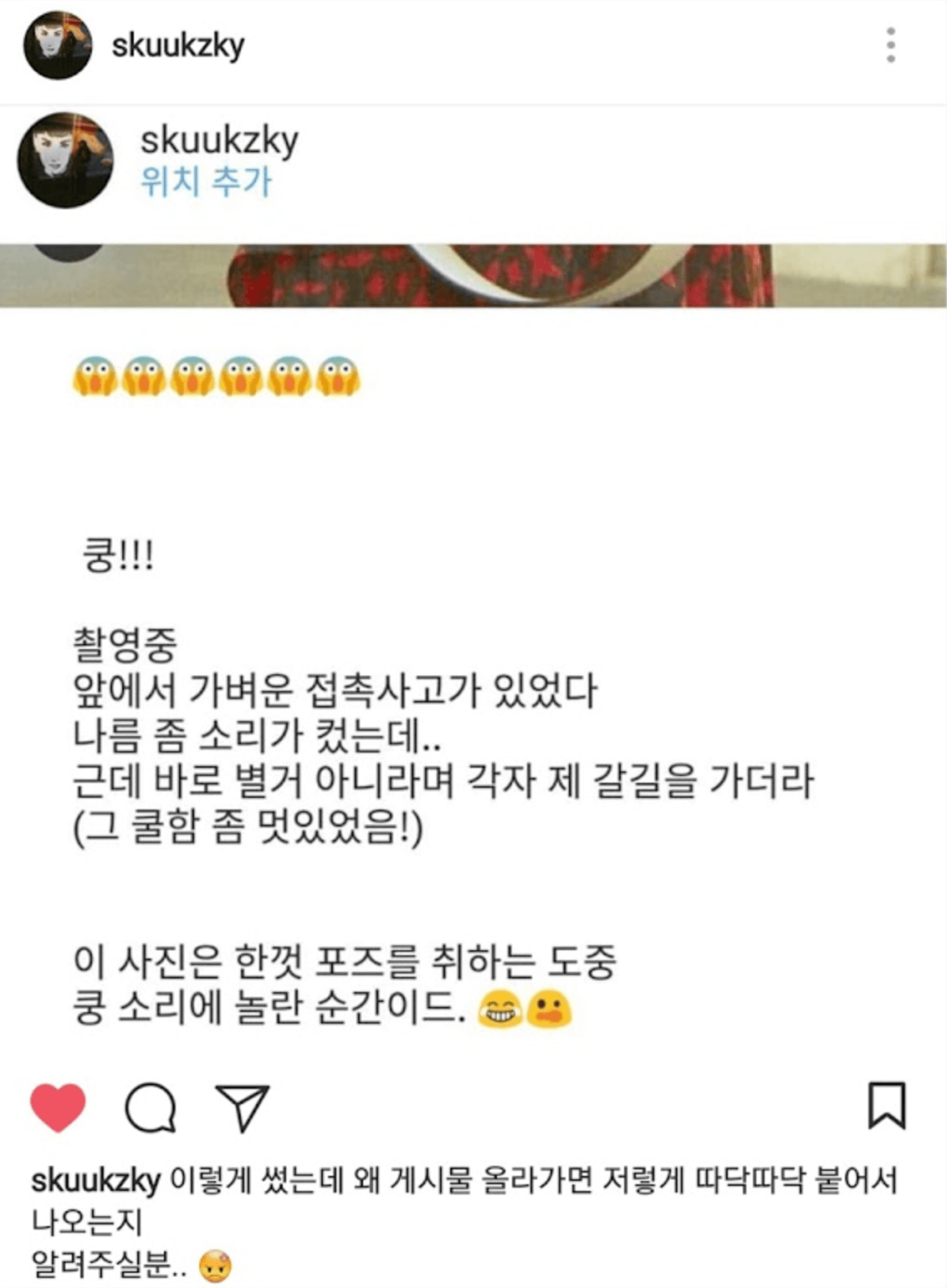 Many of her fans suggested putting in a period or an underscore to get the spacing that she wanted.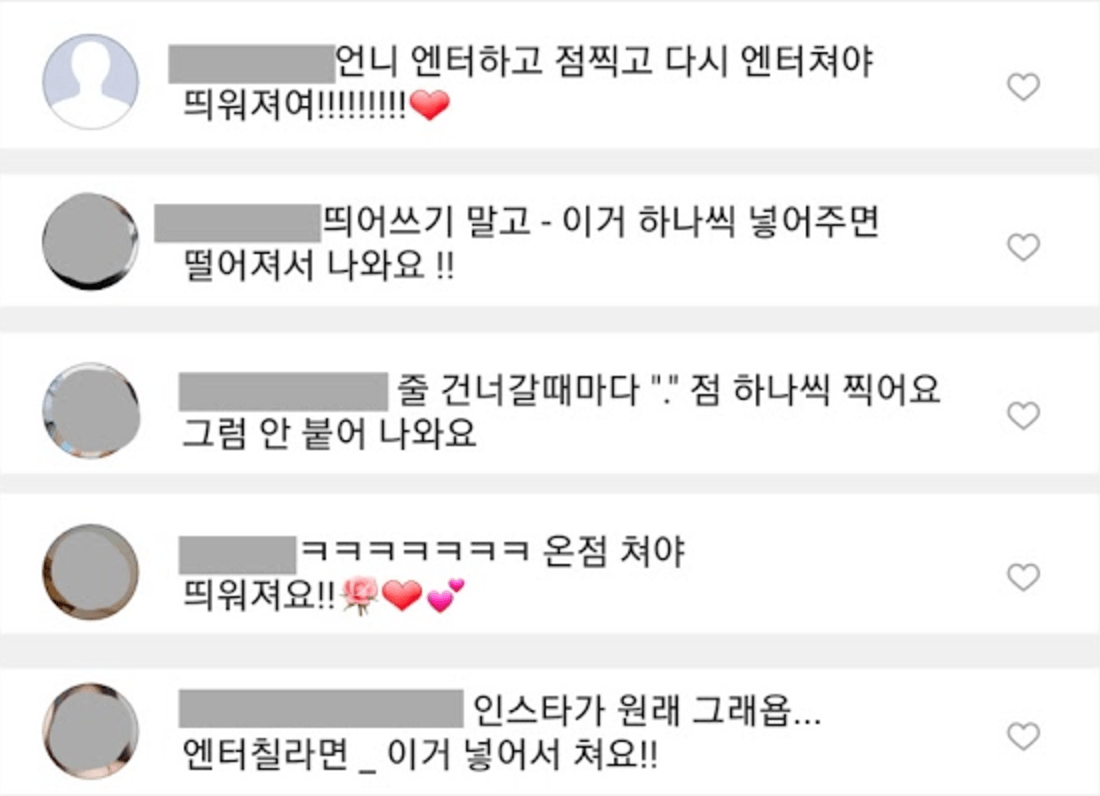 But it didn't work out as well for Suzy…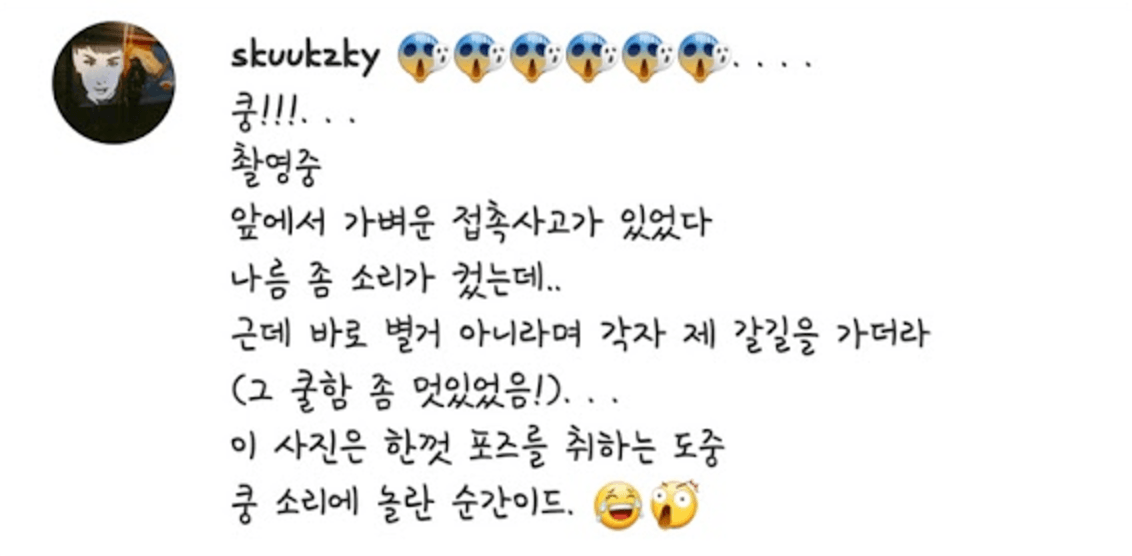 She kept trying to fix it to how she wanted…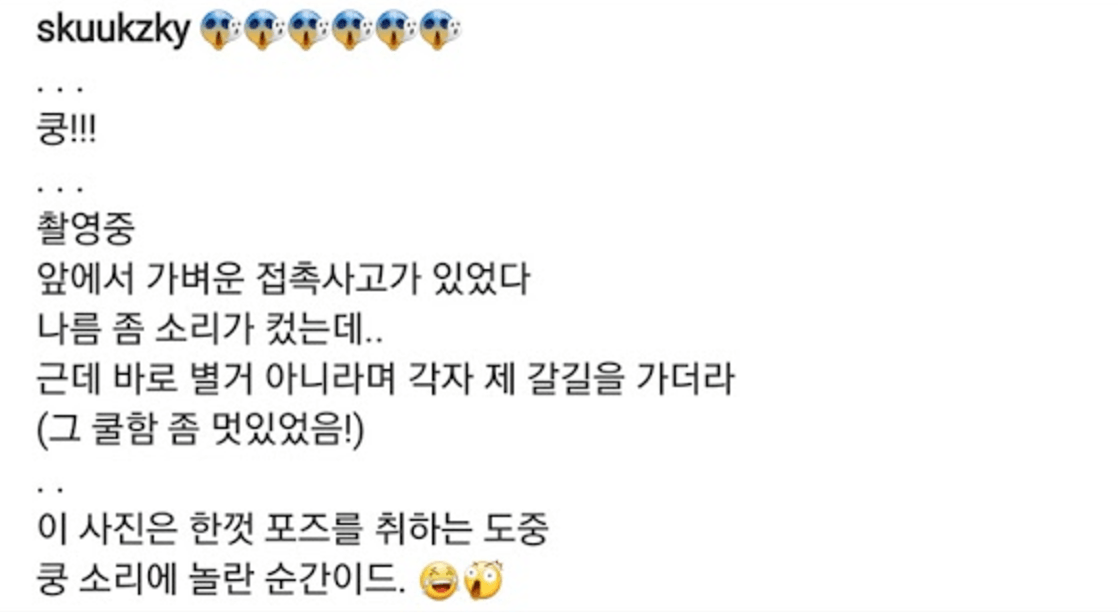 But the underscore didn't look as nice as she liked either.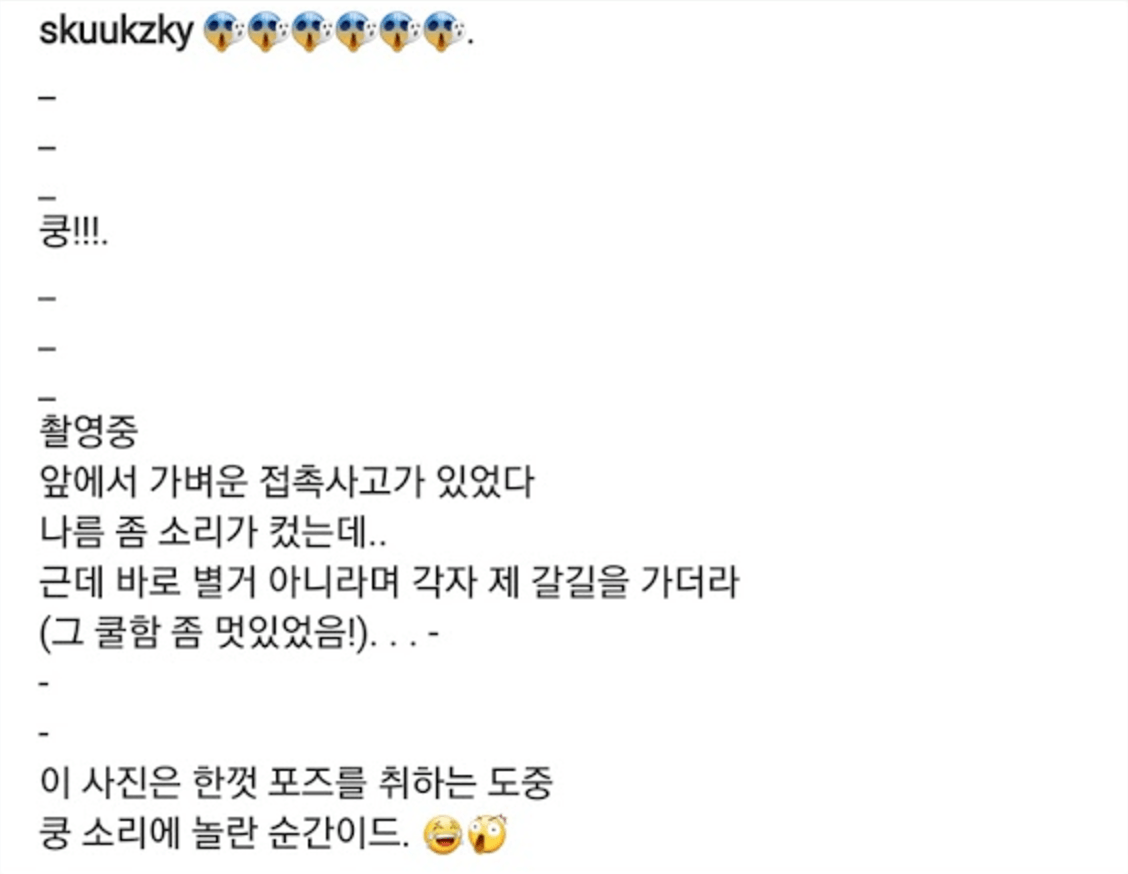 Suzy was done. She was ready to give up on mastering her caption.
"Forfeit.."

— Suzy

But then like a light shining through a dark cloudy sky, one fan gave her the best tip of all!
"Fan: Search Instagram Empty Space Icon on the internet, and lots of empty icons come out! Try copying that.

Suzy: Oh I'll try again!"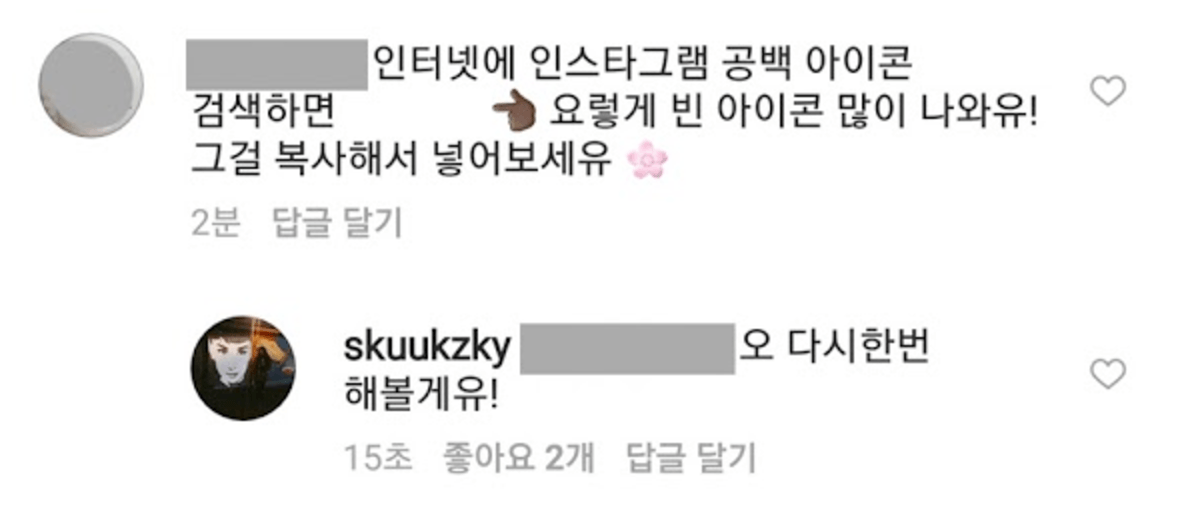 Suzy's battle for the perfect caption started once again!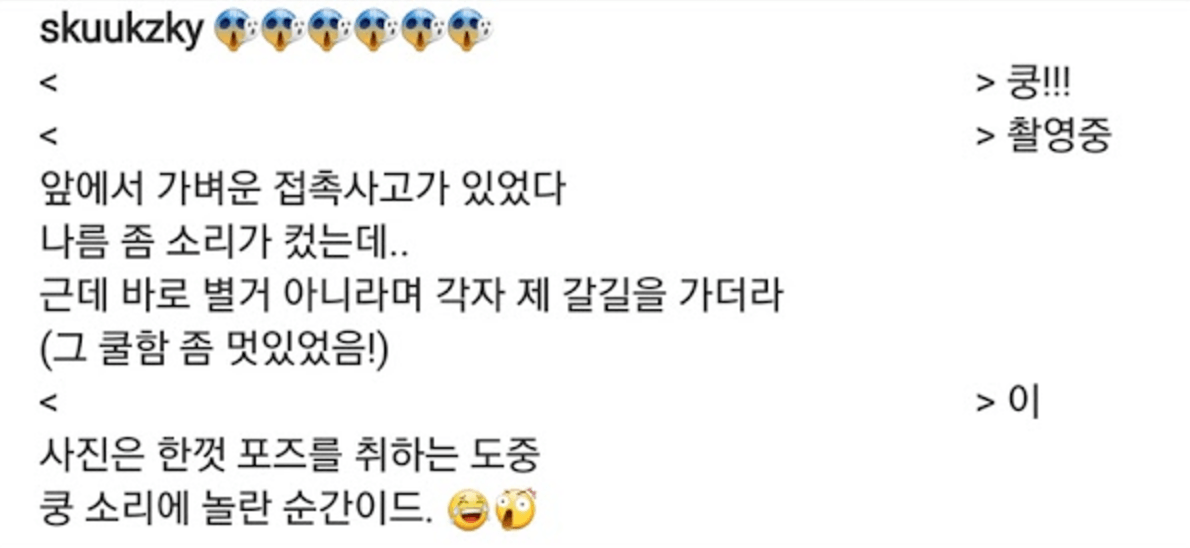 But it wasn't an easy one…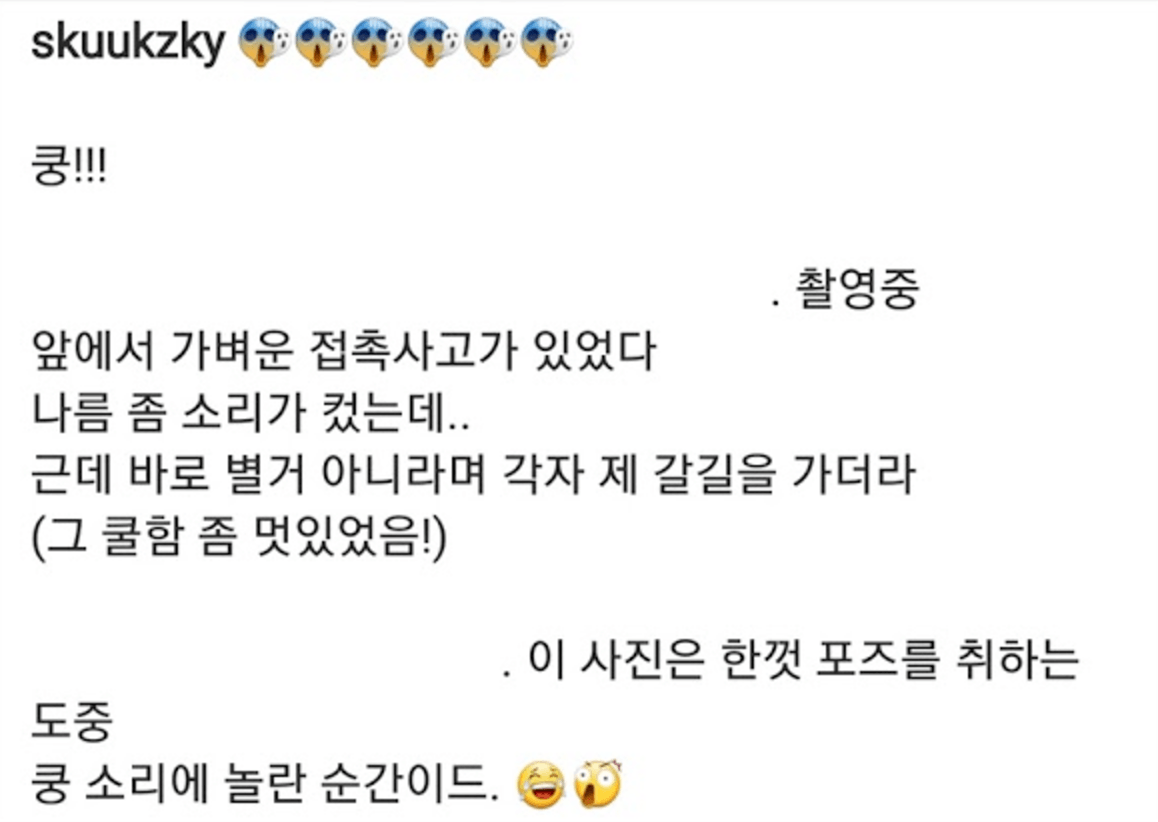 And she didn't give up!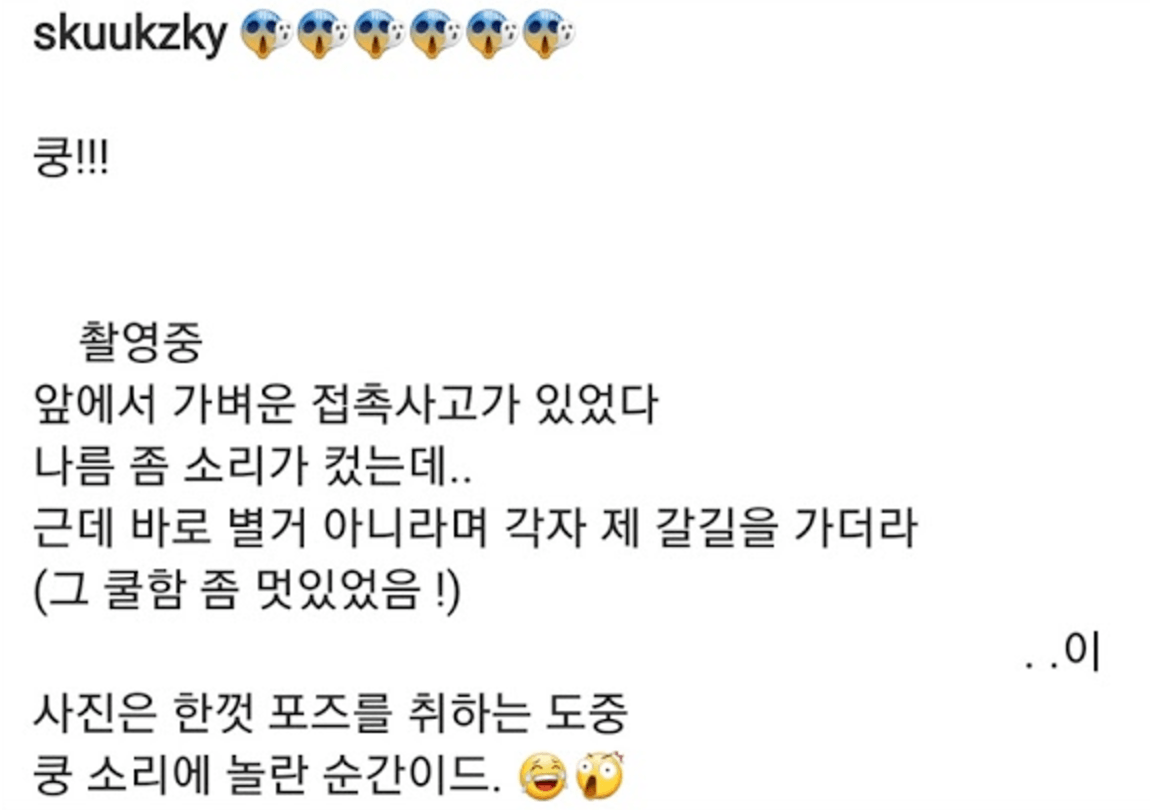 She continued to strive for that perfect caption formatting!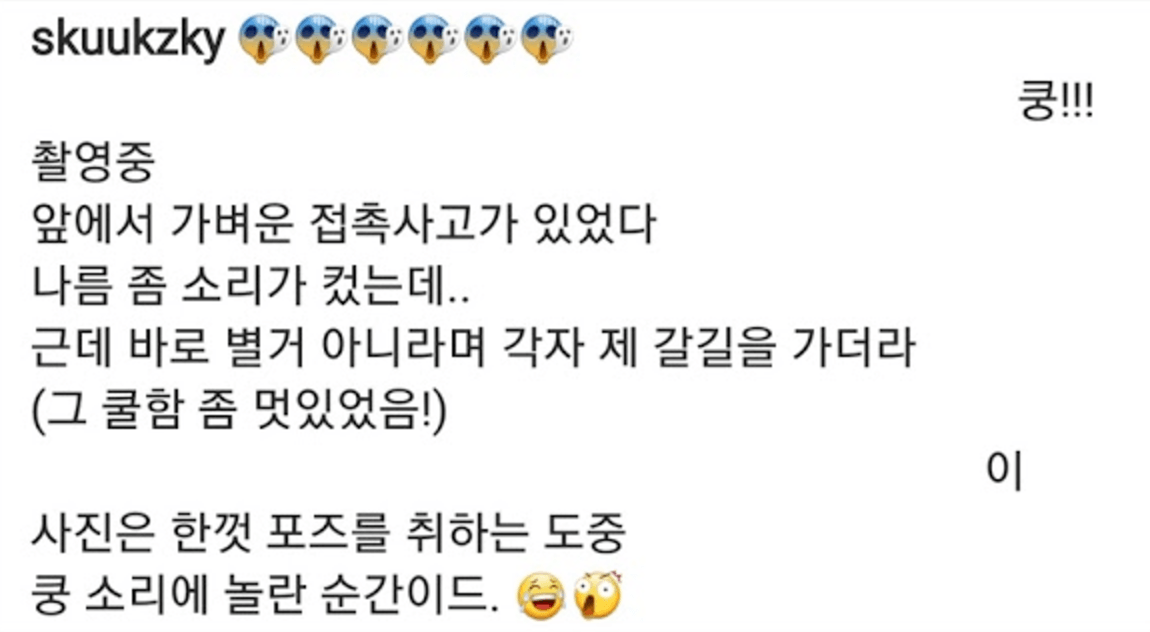 But her caption just kept getting weirder and weirder…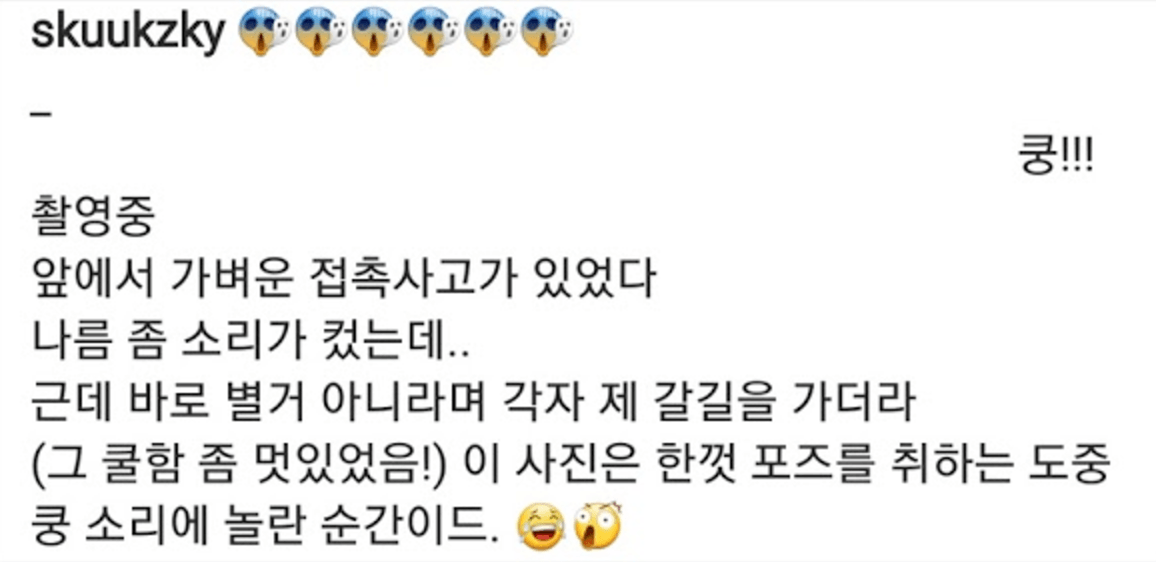 "Fan: Maybe Instagram's in shock because it's the first time Suzy wrote so much on Instagram..

Fan: If she tried this much, Instagram should just fix it for her!!"

But her fans never gave up hope!
"Fan: Let's not give up, Suzy

Fan: Don't think about giving up! Unnie, you can do it"

And after an hour of fighting it out… Suzy's perfect caption was born!!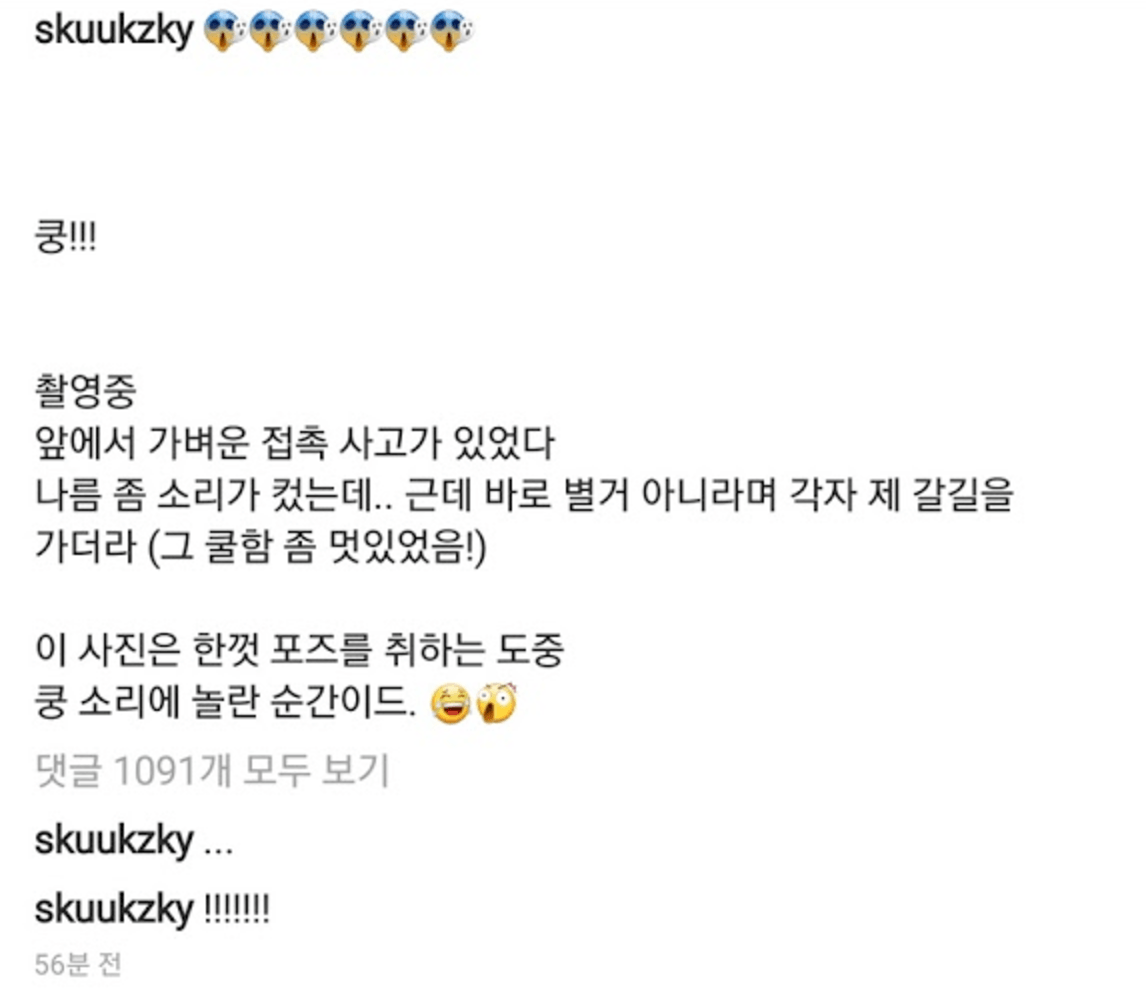 And the fans celebrated Suzy's victory in mastering the caption of all captions!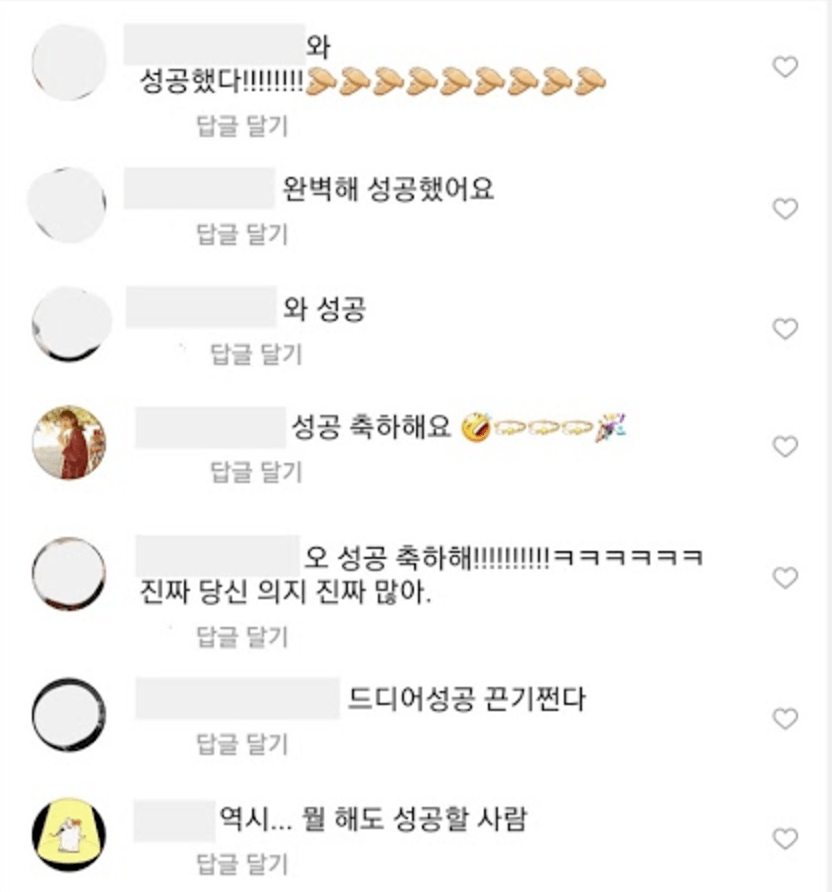 And soon the ant became the grasshopper as fans asked her to teach them to do the same!
"Fan: Please share how you did it, I don't know either…..

Fan: Teach me how you did it…"
"Everyone, you can do it by searching and copying Instagram empty space. ?"

— Suzy

Check out Suzy's glorious Instagram post below!
Share This Post