T.O.P burst into tears after hearing these words from Taeyang
According to BIGBANG's T.O.P, fellow group member Taeyang really has a way with words. 
During the group's appearance on popular MBC talk show Radio Star, the group members discussed Taeyang's notorious handwritten letters. According to Taeyang, he writes letters to his girlfriend Min Hyorin whenever he thinks of her, and also occasionally sends flowers or delivers them to her personally.
But while handwritten letters may be romantic, Taeyang doesn't exclusively send them for that reason. In fact, Taeyang explained that he once wrote T.O.P a letter when the group was busy with their own schedules for an extended period of time. When T.O.P had to leave for Germany to shoot his film "Out of Control," he had a difficult time leaving everyone in Korea.
To comfort him, Taeyang wrote him a letter reassuring the members' strong bond and love for each other, and even ended it with the words "I love you." T.O.P explained that he teared up upon reading those last few words, noting that it's very difficult for men to say the phrase to each other.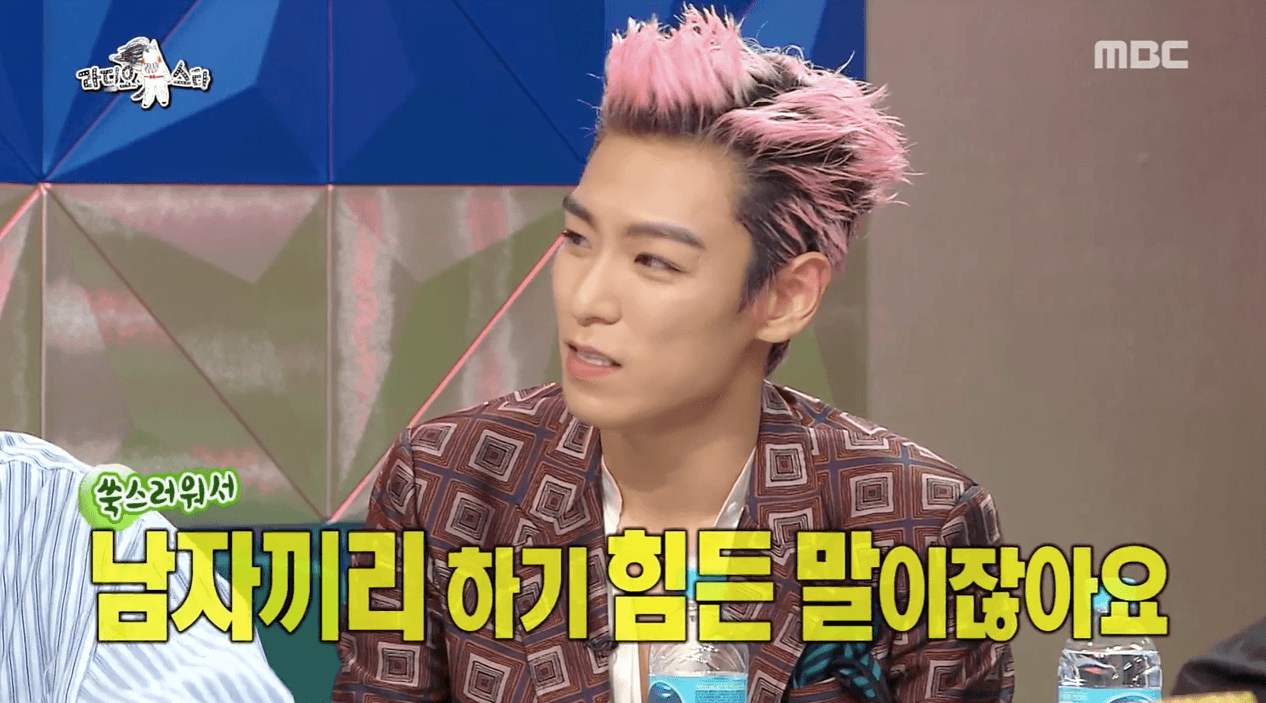 Source: MBC
Share This Post