Taemin Gets Booted From KaKao Chatroom Dedicated To Him For "Violating Chat Room Rules"
Taemin got kicked from his own Kakao Chatroom!
Taemin paid a surprise visit to a Kakao Chatroom dedicated to him. The only problem was that it was such a surprise that nobody believed it was really him!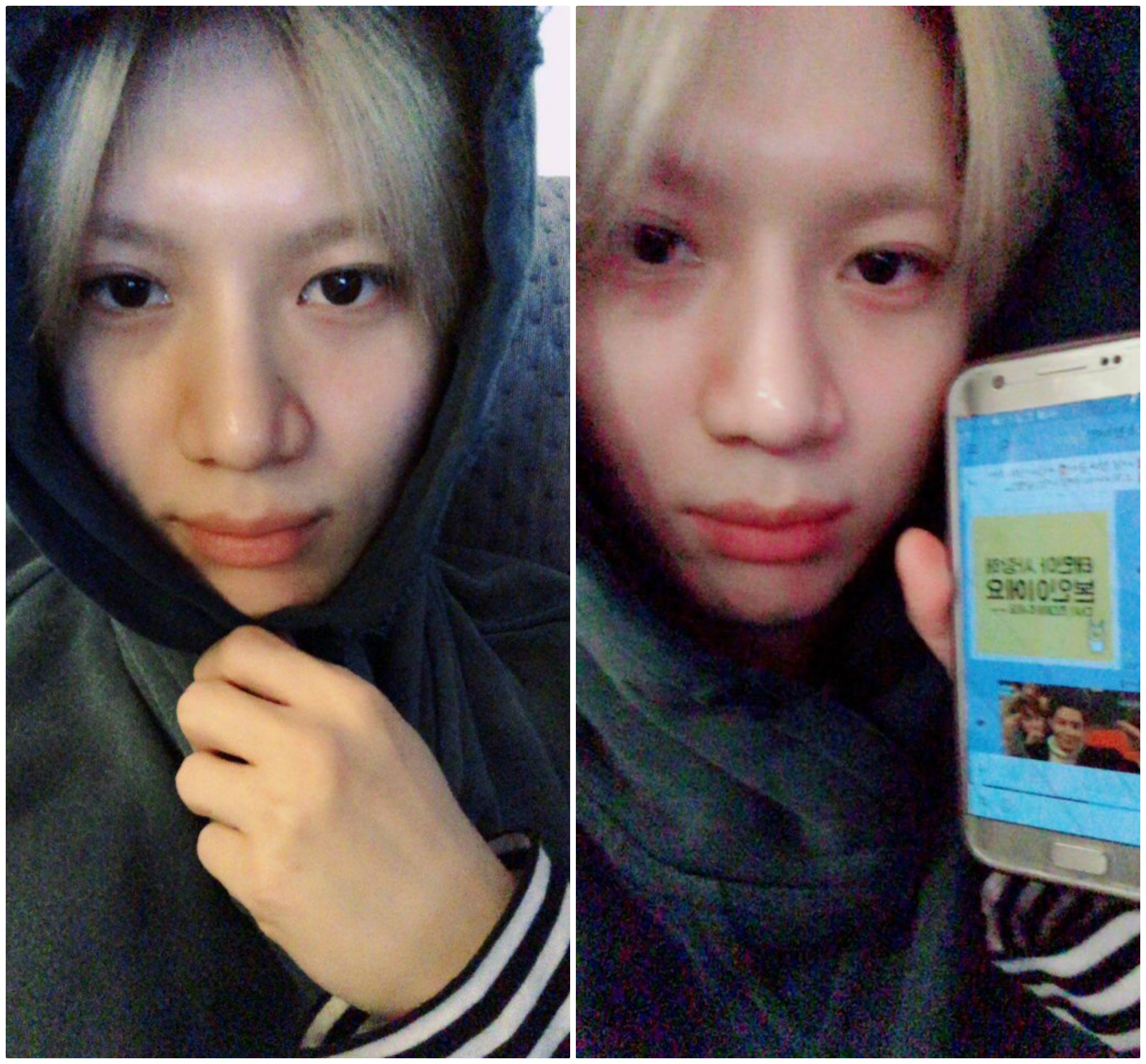 The singer was in a chat room, where you are only supposed to converse with photos. But when he commented "isn't this photo from three years ago?" he was then kicked by the chatroom moderator.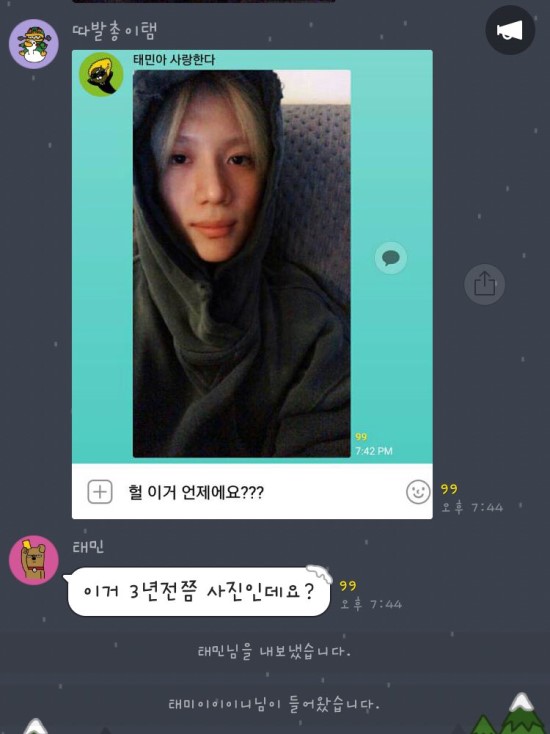 To prove himself, Taemin sent another candid photo, with a hand-written caption stating "I really am Taemin. Please invite me to the chatroom again."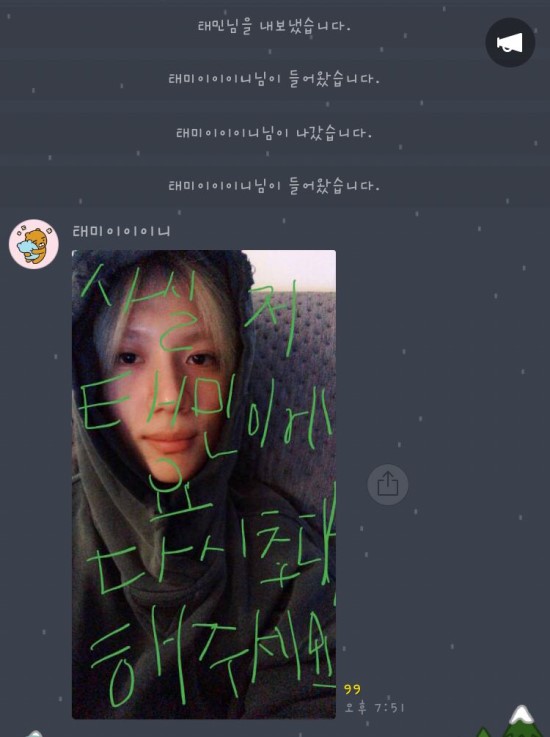 And the fans finally realized that they were actually graced with the presence of the real Taemin!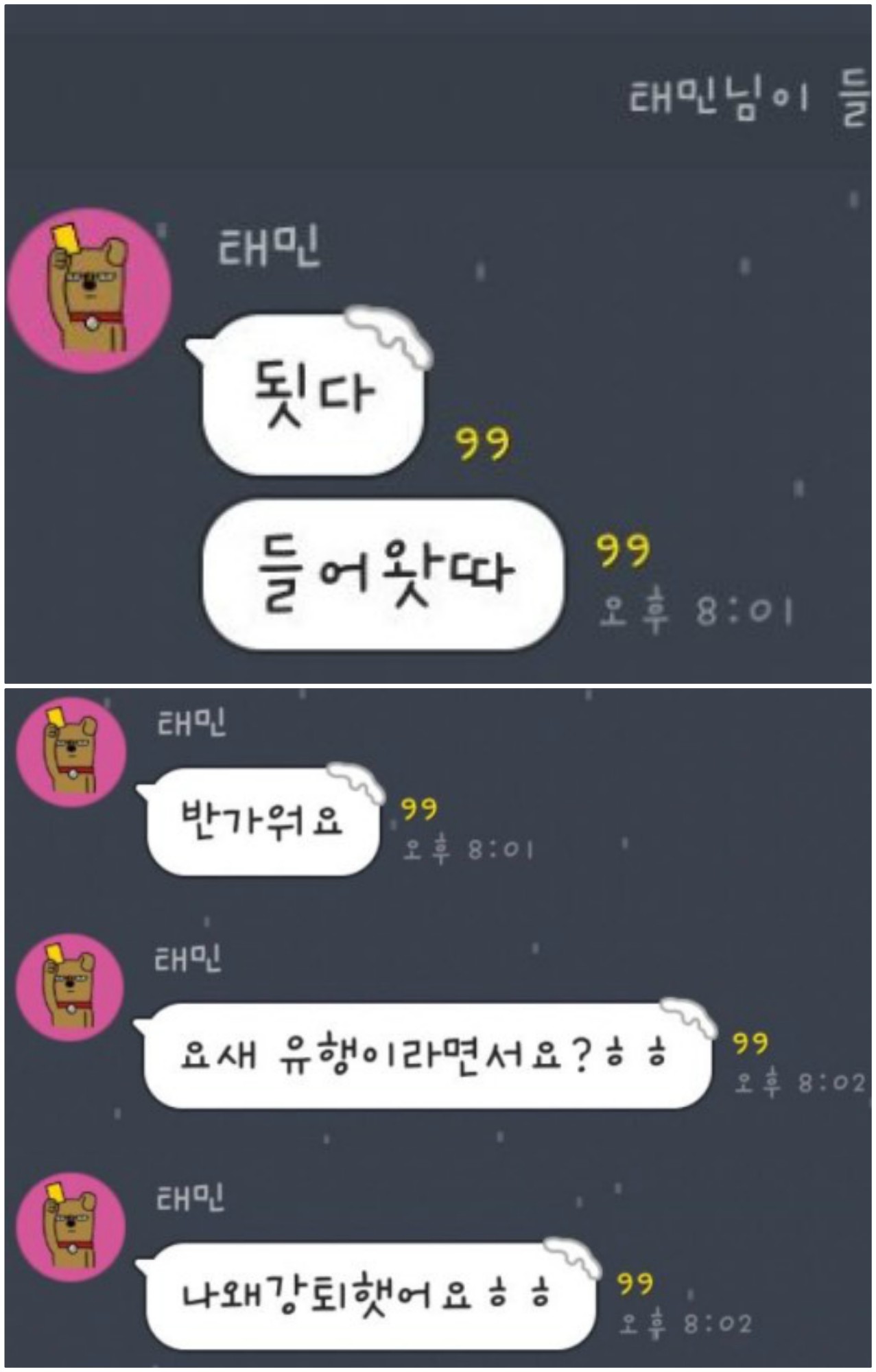 "Finally. I'm in. I'm glad to be in here. Why did you kick me haha" – Taemin
After the moderators were able to confirm that it was indeed Taemin, he was invited back into the chatroom where he answered questions from fans.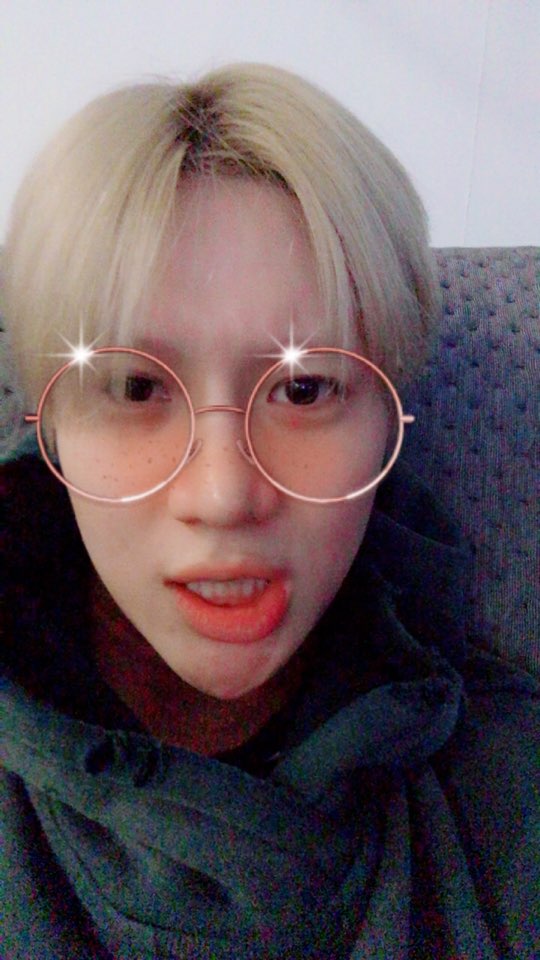 He even shared more candid photos, and even revealed photos of his puppy to the lucky fans that were in attendance!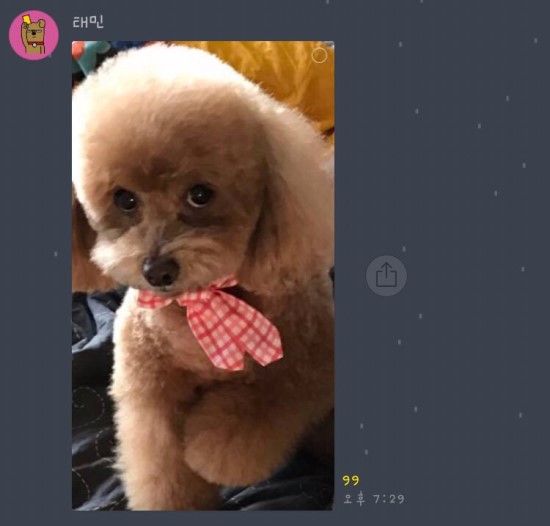 Share This Post