Taeyeon Turns Into A Massive Fangirl On Crush's Live Broadcast
Crush held a live stream via Instagram and fans caught Taeyeon turning into a fangirl, leaving comments just like any other fan would.
Taeyeon's Instagram account is @taeyeon_ss and fans saw that she joined Crush's live stream on January 25. She kept posting comments but sadly her efforts fell short and Taeyeon ended up directing her attention to Crush's dog.
Check out Taeyeon's comments below!
"Your phlegmy voice is sexy."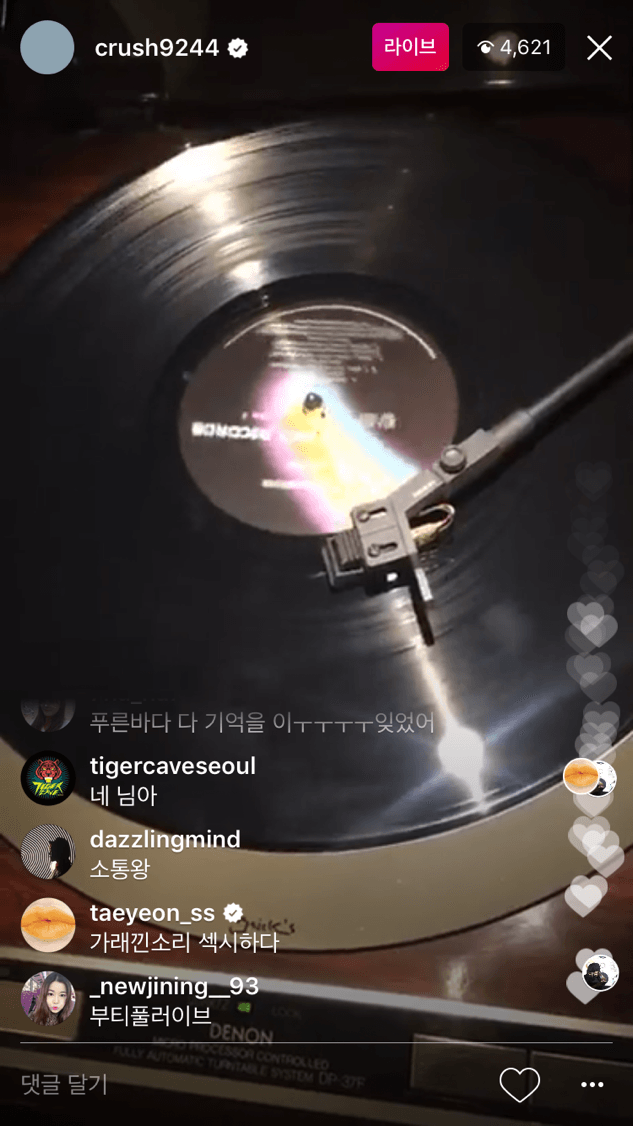 "Please call out my name just once, Hyo-seob"
(Crush's real name is Shin Hyo-Seob)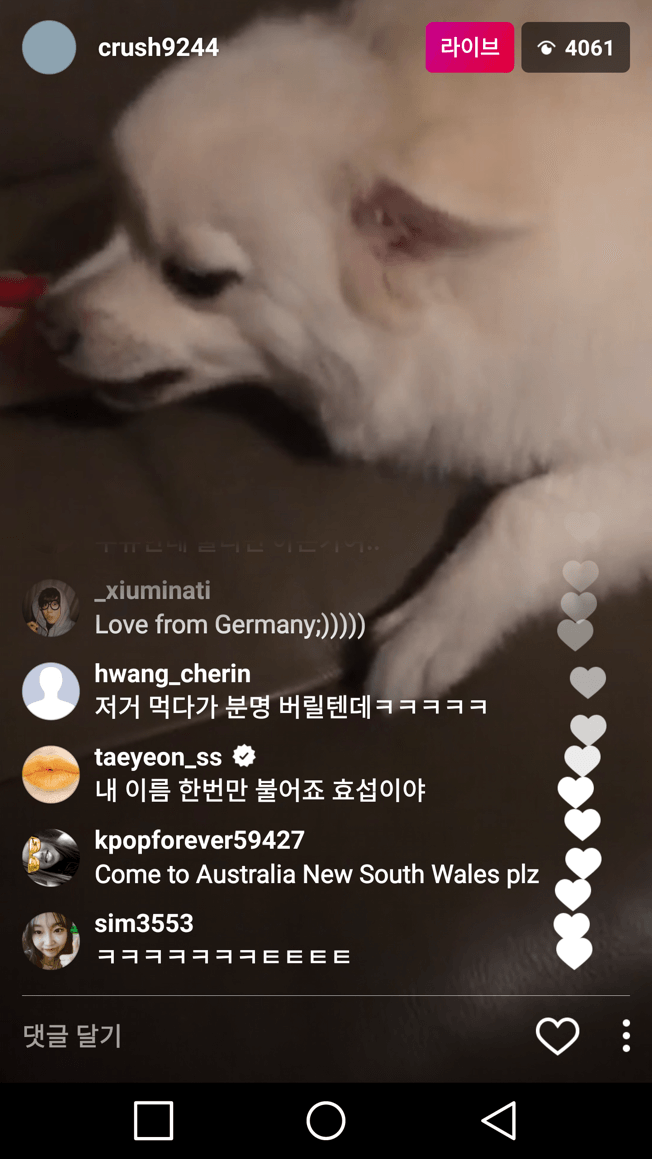 "Don't tease the poor thing with the treats ㅜㅜ The treats are going to make its heart flutter."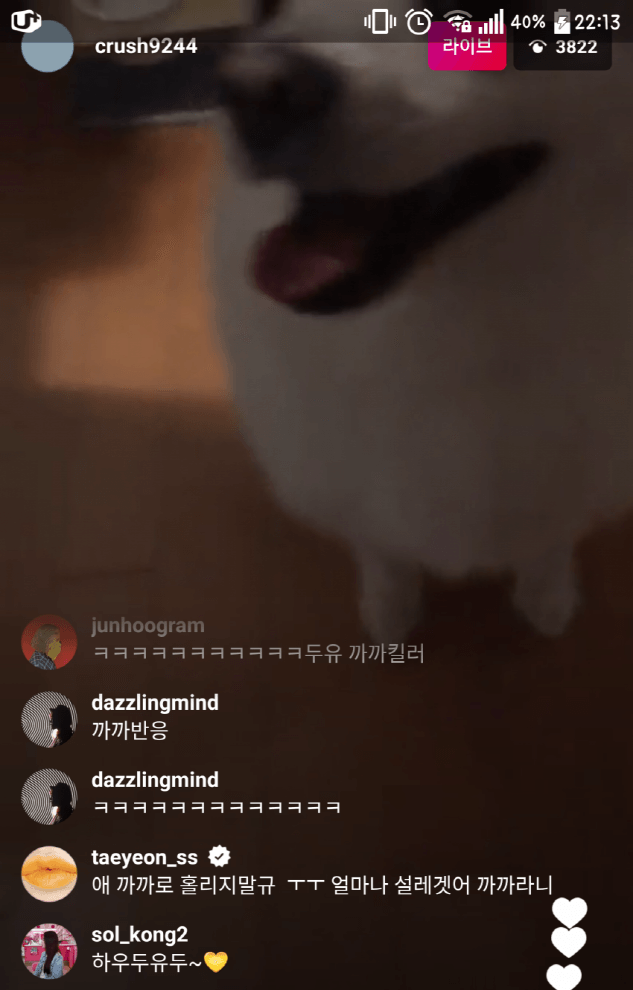 "The dogs are really fussy today."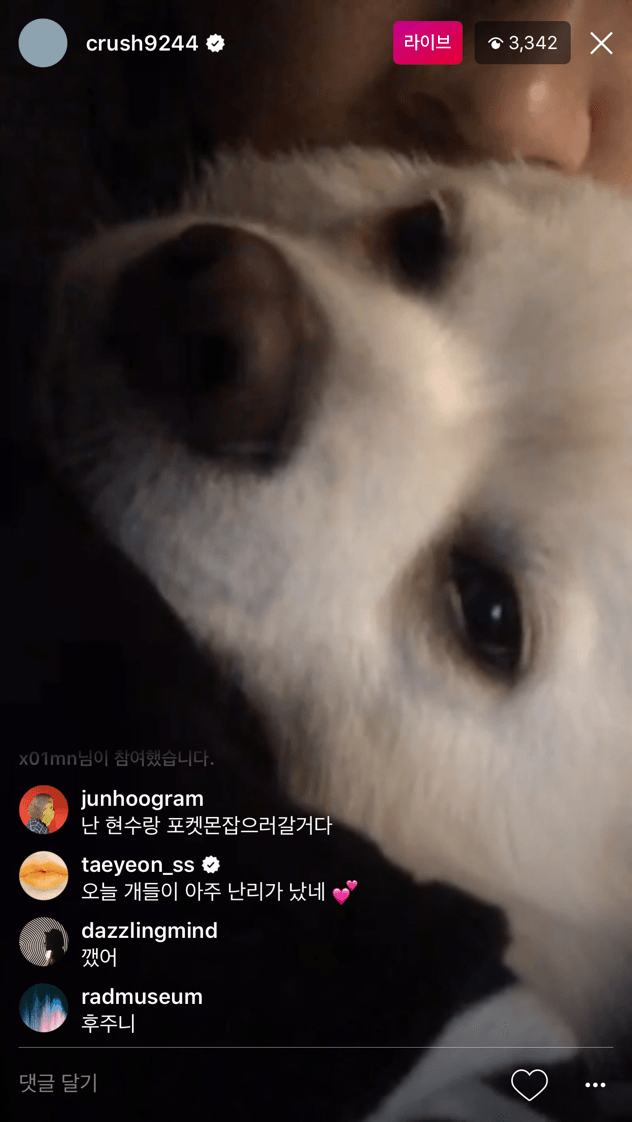 "Call out my name once…"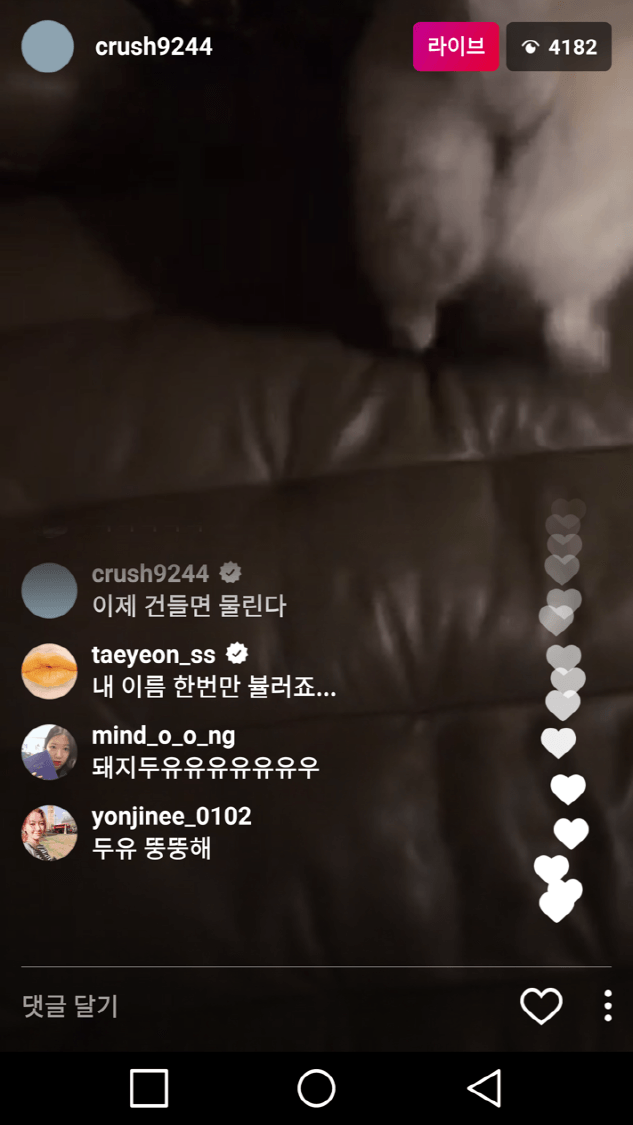 "Hey Hyo-Seob why won't you call out my name? With your voice just say 'Taeyeon, Taeyeon'! Like that!"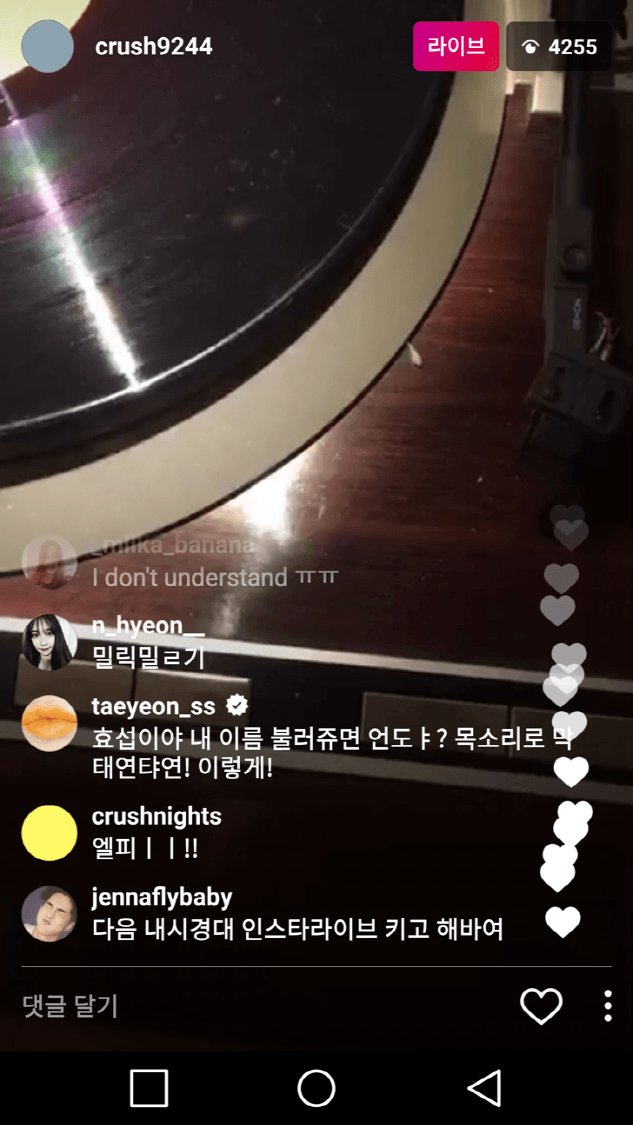 "I'm feeling down now, why won't you read my messages you nostril."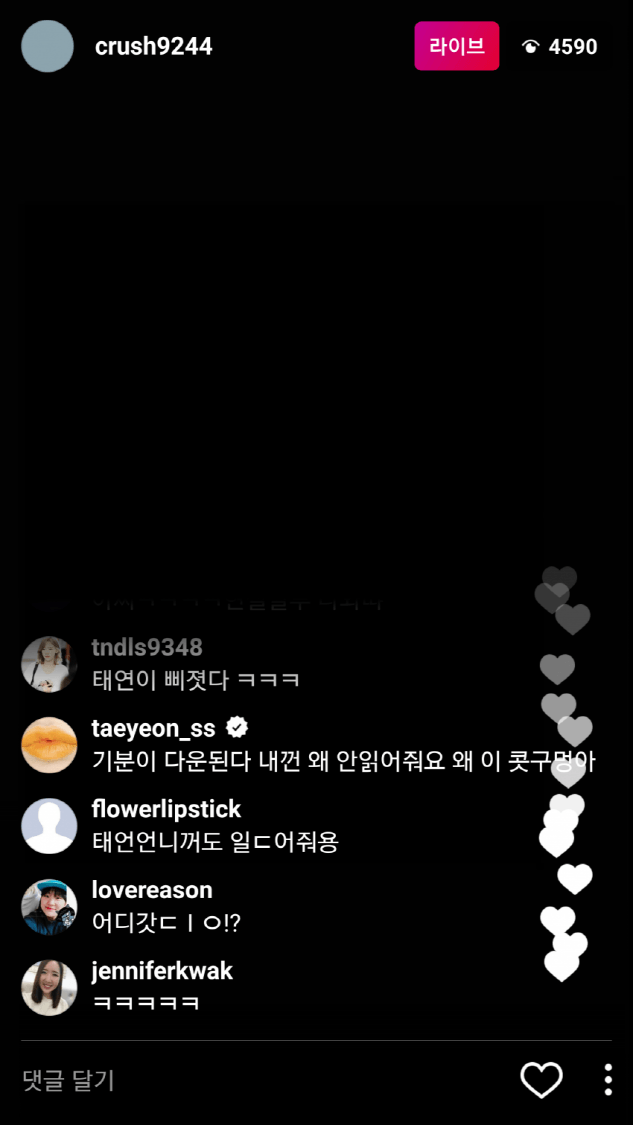 "Duyu (Crush's dog's name) is so lucky. He's listening to good music."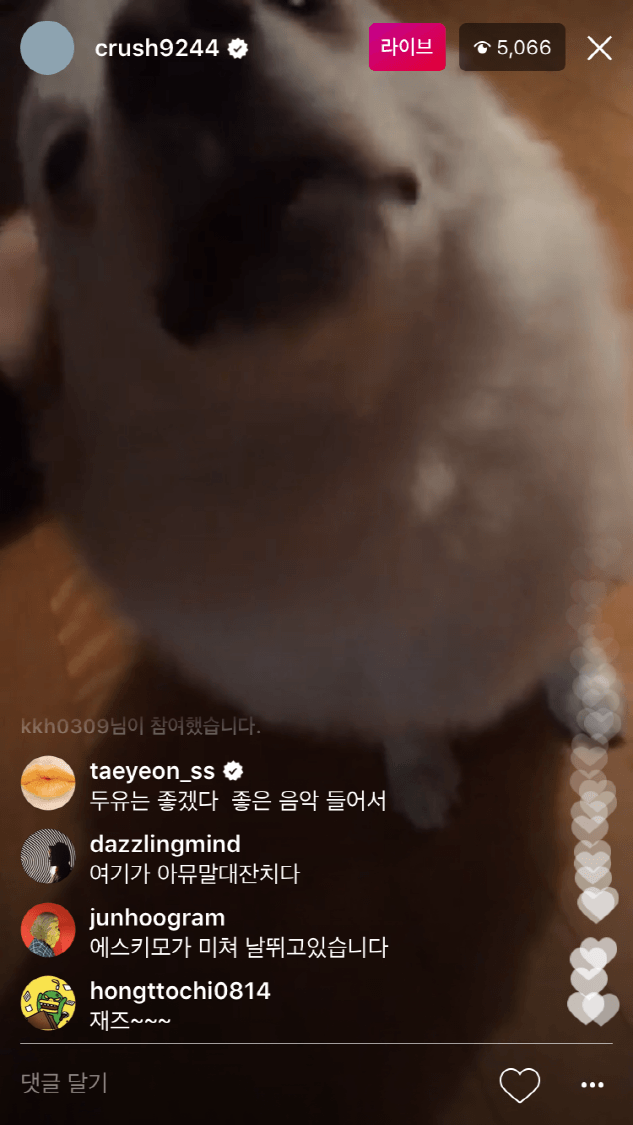 "Duyu, hello. But are you a boy or a girl?"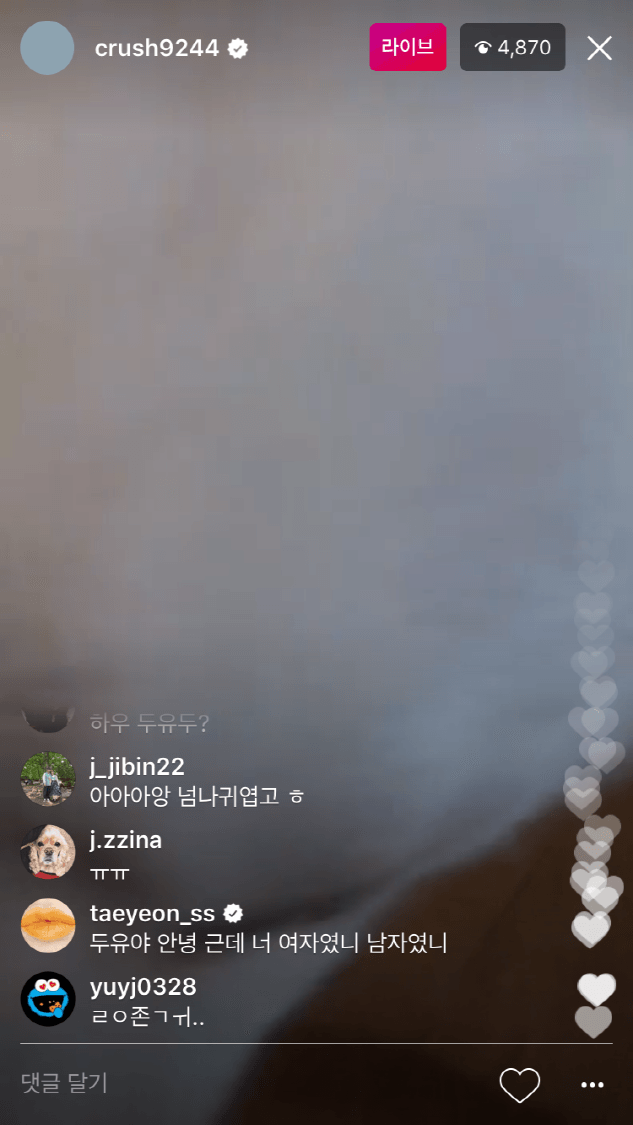 "Ah Duyu is a boy"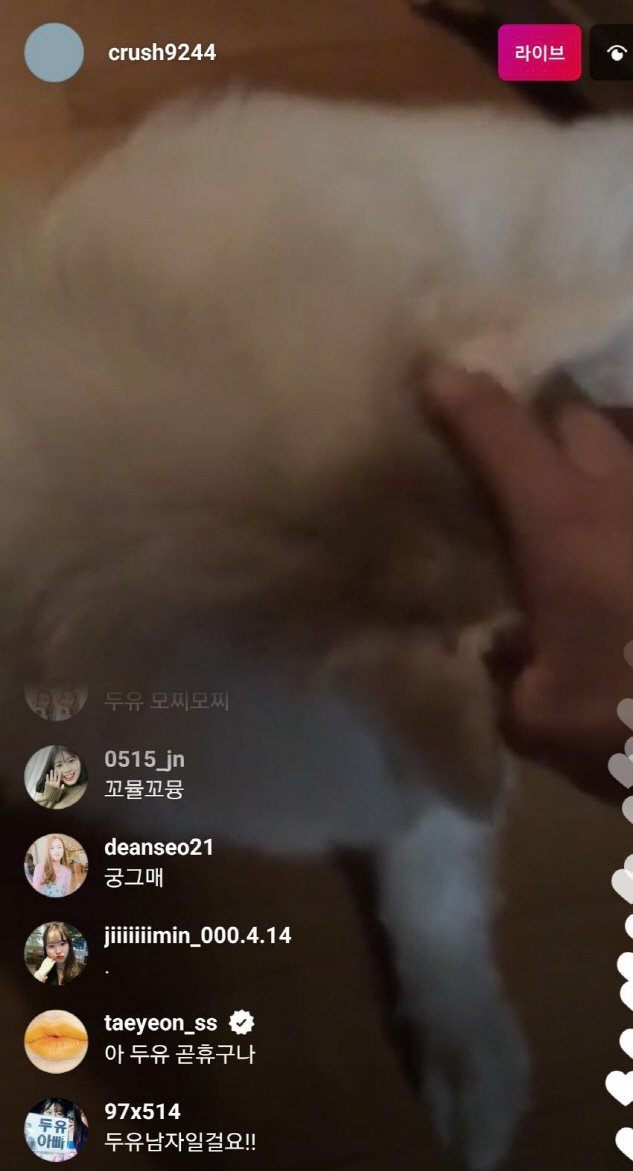 Taeyeon is playful and energetic because she's close with Crush. She previously featured on Crush's song "Don't Forget", which you can listen to below.
Source: Instiz
Share This Post