New winter fashion started by idols is now taking over Korea
It's no secret that K-pop idols have a way of influencing fashion and it seems like they're always at the forefront of fashion trends. This year is no different as many idols have been seen wearing this trendy winter fashion.
With fall in the air and winter fast approaching, wearing oversized jackets, sweaters, and coats have been all the rage. From airports to the red carpet, idols have turned this look into an everyday phenomenon.
BIGBANG's G-Dragon, known for setting fashion trends in Korea, was spotted wearing a stylish oversized bomber jacket to compliment his simple airport outfit. Bomber jackets are one of the must-have items this season. Whether you're an idol or a student, everyone needs at least one in their closet!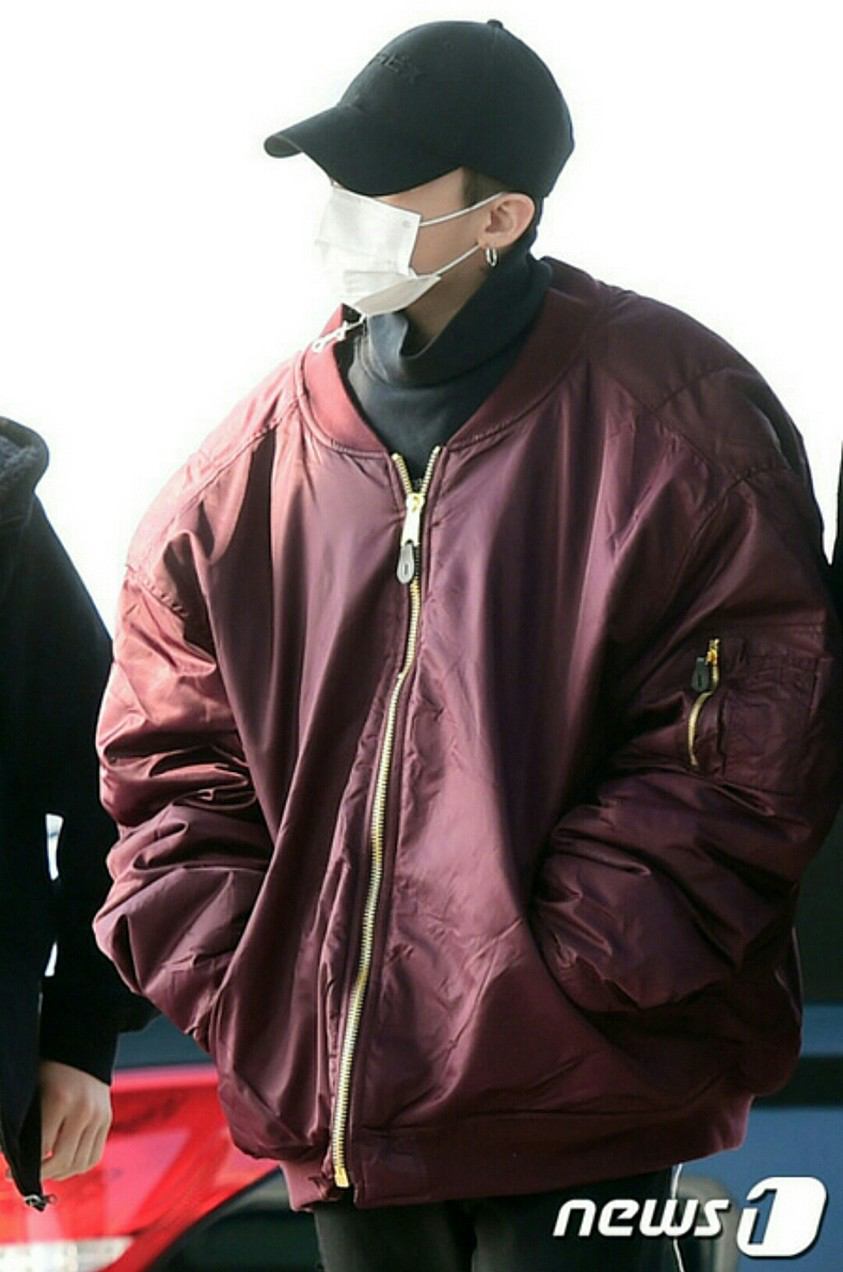 Taking a trip down memory lane, who could forget SHINee's stellar red carpet appearance at the 2015 Mnet Asian Music Awards? While each member sported a unique look that accentuated their personal tastes, they all had one cohesive theme: long, oversized coats. SHINee is a group that knows how to stand out both musically and fashionably!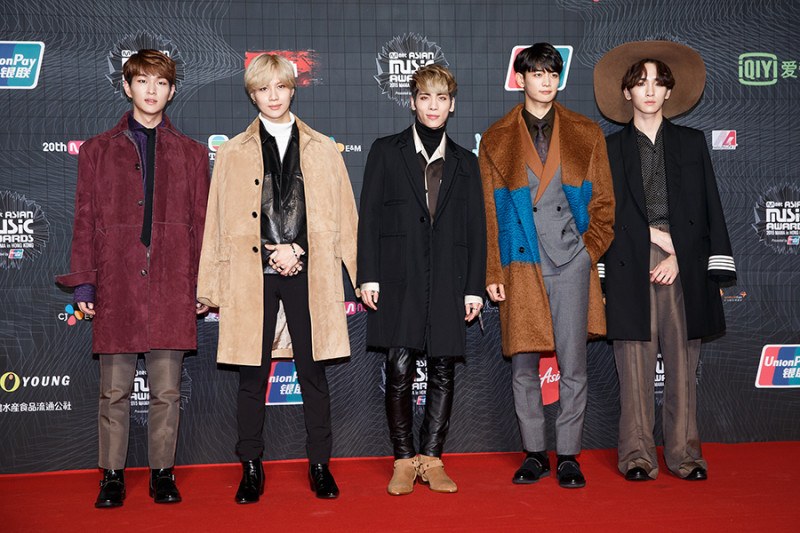 Although the men have been slaying this trend, let's not forget about the lovely ladies of K-pop. Wonder Girls' Sunmi, who attended Seoul Fashion Week this year, wowed everyone with her oversized biker jacket and dark green mini dress. The jacket is edgy compared to her chic ensemble, showing us that you can be fierce while still looking graceful.
Sunmi was seen at another red carpet event sporting a different type of over-sized jackets.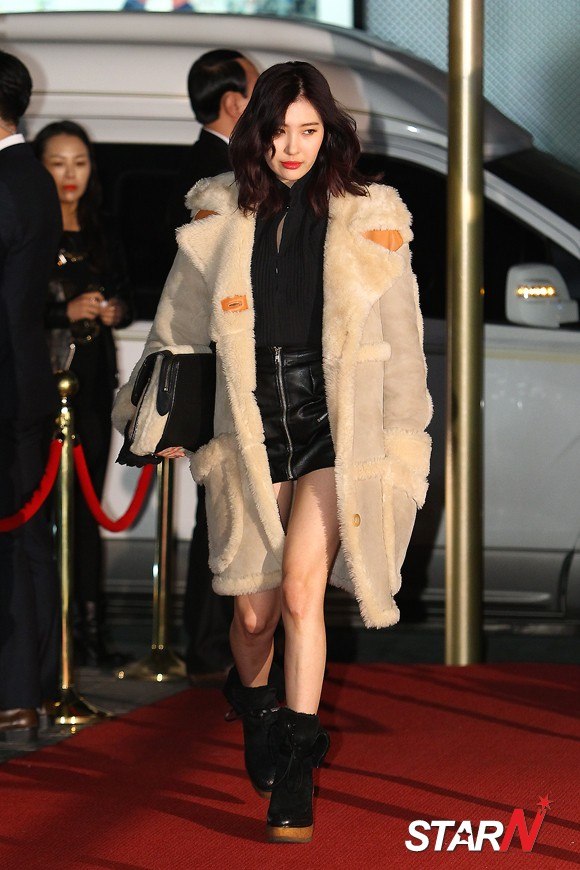 Last but certainly not least, Girls' Generation's Sooyoung settles for the classic trench coat with a sexy twist. Sooyoung has become the designated fashionista of SNSD, taking multiple trips to and from Seoul, New York, and LA with some of the hottest fashion designers. She's also modeled for some of the biggest fashion magazines, such as Elle, Vogue, and Ceci. Dressed in a velvet and lace slip dress, Sooyoung turns heads as she struts in killer knee-high boots and a long velvet coat. She might as well be the female representative of Korean fashion.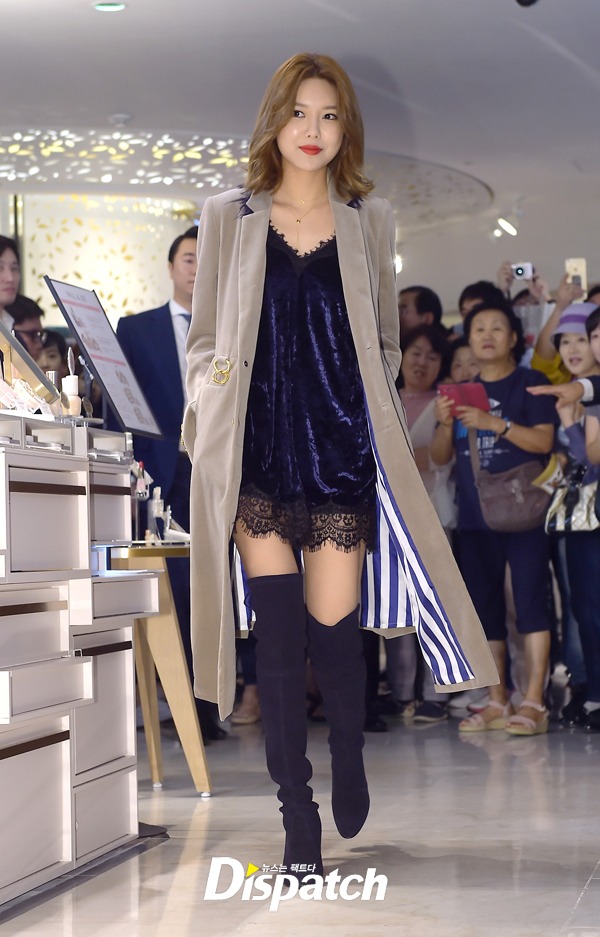 If you want fashion tips from the pros, then K-pop is definitely a good place to start. Idols are always ahead of the trends and continue to turn heads wherever they go. Study fashion closely and hopefully you'll also be able to rock it with the best of 'em!
Share This Post