This Girl Was Terrorized For Giving EXO Sehun Private Swimming Lessons
EXO-L's rushed to defend Sehun's friend Jeong Da Rae after she was left with an influx of negative comments on her post.
Sehun's friend Jeong Da Rae, a gold medal swimmer, posted and tagged a picture of Sehun on Instagram with the caption, "3 hours of a lot of determination." In the picture, all you see is an indoor swimming pool with a person swimming, presumably Sehun.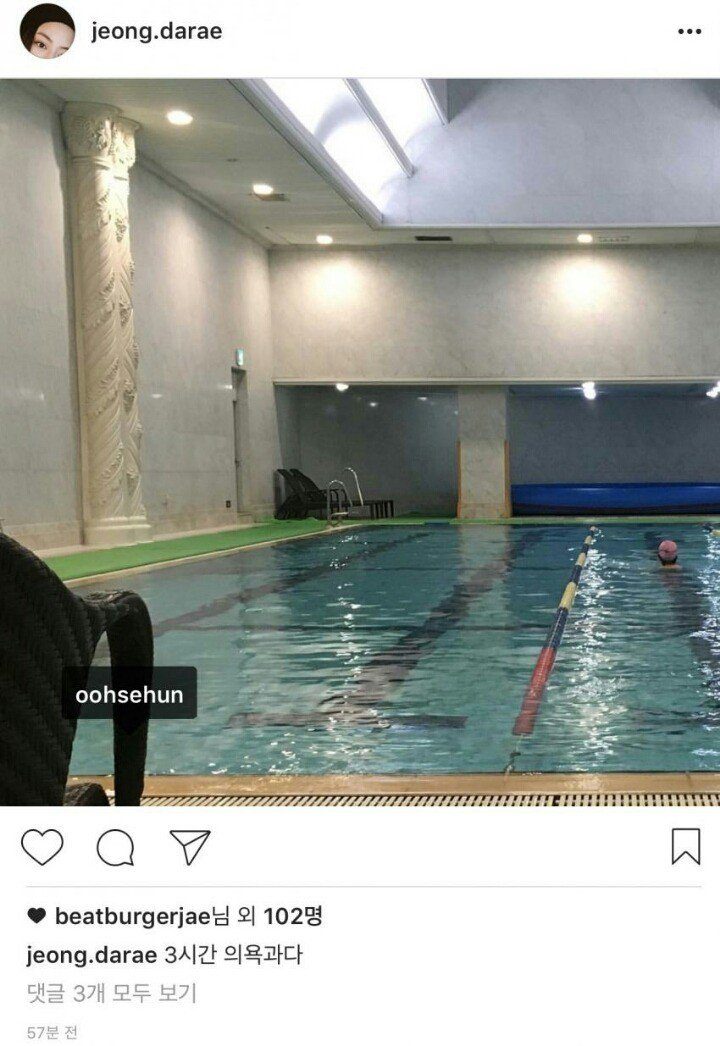 Soon after the picture was uploaded some fans started commenting, "Are you using your connections for your own personal interests?", "Don't take any interest in him", and  "Who are you? And why did you tag Sehun in this picture?"
The influx of initial negative comments caused Jeong Da Rae to leave a comment saying:
"Please calm down… I was just teaching Sehun and his friends how to swim. We have been friends for a long time, please don't worry."

–Jeong Da Rae

The news of the situation began spreading through online communities and EXO-Ls were absolutely furious that a few of their fans would attack a friend of Sehun over such an innocent photo and rushed to defend her and chastise the immature fans.
Most of the fandom thanked her and apologized for the frustrating situation caused by a few immature fans. Below is a comment left by one such fan.
 "Thank you very much for teaching our Sehun how to swim! Do not worry about the malicious commenters. If you are hurt from this, I will apologize on their behalf. I am really sorry. The weather is cold now, so please be careful. I am cheering for you!

 
https://www.instagram.com/p/BPg2euNAZTC/
Since the news that she was being harassed by a few fans spread the entire fandom of EXO-L have succeeded in flooding the posts with comments thanking her for teaching their idol how to swim and apologizing for the rude behavior of a few immature fans and now negative comments have become so few and scarce that they can barely be found.
Share This Post