Viral Image Captured From News Drives Korean People Insane With Curiosity
An image capture from a South Korean news reel is driving people crazy after it was aired recently.
The image capture shows a couple crossing the street, wearing a black-and-white stripped t-shirt. But what is the most confusing of all is the odd looking thing on top of the woman's head which has driven everyone looking at the photo in a state of confusion. Is it her hand? Or just an odd looking hat?
On an online community board, netizens have given three possible solutions as to what it may be: 1) Her hand 2) A hat or 3) A starfish.
What could it be? What's your take on it?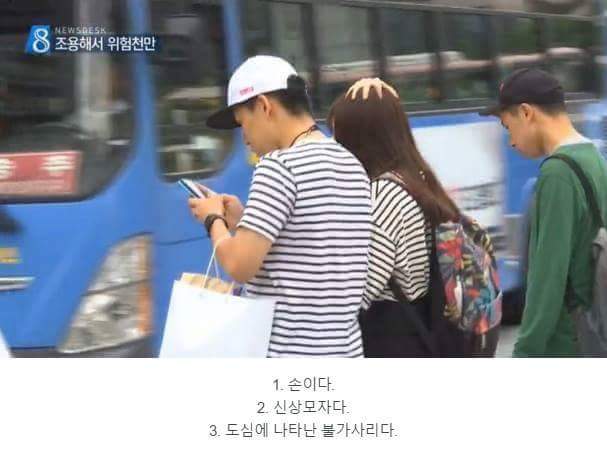 Source: Instiz
Share This Post